In this webisode, we shine our spotlight onto the sauerkraut, cabbage that has been fermented by various lactic acid bacteria. The bacteria that forms in the sauerkraut can help with the biology of the gut by soothing the digestive tract. When we think of "sauerkraut", we might think, "Oh another hot dog topping". It's time to reinvent how this unlikely superfood fits into our diets and we have Summer Bock, Expert Fermentationist, here to show us the way. Summer joins us in Pedram's kitchen to teach us her secrets to making deliciously mouth-watering sauerkraut.
Remember to make or buy sauerkraut that is raw and lacto-fermented instead of the ones that are typically made with vinegar. That way you get the most benefits. Speaking of health benefits, let's run through them now.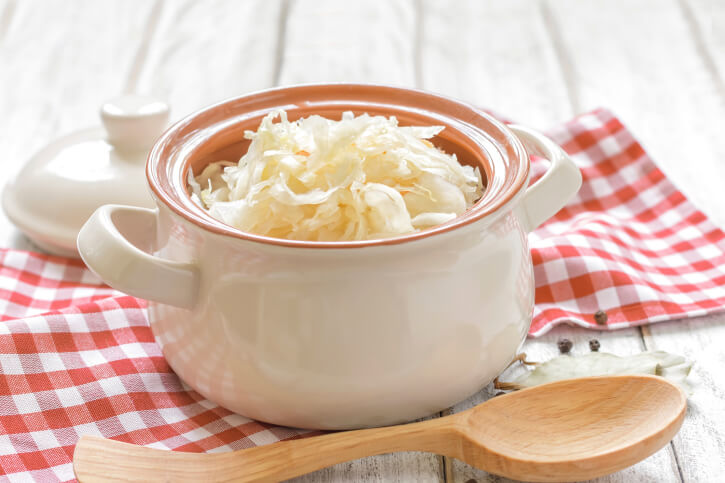 Sauerkraut Is A Probiotic Food
Sauerkraut promotes the growth of healthy gut flora, improves digestion, relieves constipation, reduces irritable bowel syndrome and even protects the digestive tract against potential diseases. It is considered a probiotic food, because it contains a large variety of lactic acid strains of probiotics. The lactic acid in sauerkraut helps break down food more easily, which aids in digestion. Sauerkraut is one of the few foods that contain Lactobacilli plantarum, the "good guy" bacteria. L. plantarum can live in your gut and prevent pathogenic disease-causing microorganisms from flourishing. Like the way icing lines a cake, L. plantarum maintains a healthy barrier in your colon that helps keep the "bad guys" from penetrating the lining of your intestines and entering your blood stream.
Immune System Booster 
Sauerkraut is packed full of Vitamin C as well as other beneficial vitamins and minerals, such as calcium, magnesium, iron, and potassium. It's absolutely amazing! One serving of sauerkraut (100 grams) provides 24% of your daily value for Vitamin C. It also contains vital phytochemicals that are created during the fermentation process. These compounds help keep your body safe from diseases. They help reduce common health problems, such as skin disorders, flues, colds, and weight gain.
Decreases Cancer Risk
Both cabbage and sauerkraut exhibit anticancer characteristics, according to a study published in "Phytotherapy Research" in August 2012. Furthermore, cabbage is found to contain compounds that may decrease lung cancer risk. So the combination of healthful cabbage and the fermentation process produces a powerhouse of benefits. The probiotic cultures that derive from fermentation can detoxify ingested carcinogens and stimulate the immune system. They also create an environment in your gut that is hostile to carcinogenic compounds. More specifically, these probiotic cultures create organic compounds that can inhibit the growth of tumors and cancer cells.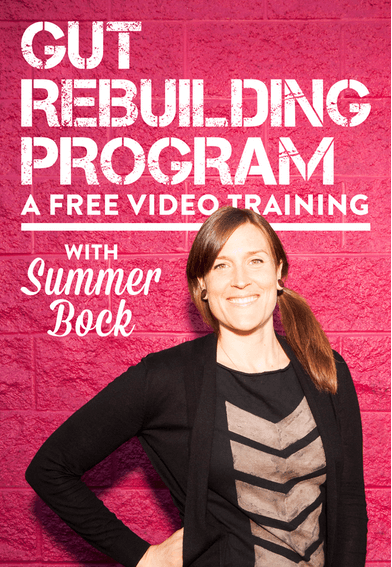 Remember to buy only sauerkraut that is freshly made, raw, unpasteurized and organic. You can probably find it in the refrigerated aisle of local health food markets or farmers markets. Try to avoid canned sauerkraut, because it offers far fewer nutrients and probiotic benefits.
We have an even better idea… why not make your own sauerkraut? It's quick, easy, and you know exactly what's in it. Check out the webisode above to learn Summer's yummy sauerkraut recipe! Summer also has a Gut Rebuilding Program where you can learn the SECRET strategies that she has used to cure her clients of their digestive problems, improve their moods, and live the life they WANT instead of the one they have enough energy for.
Comments