Increase your energy levels throughout the day with these caffeine alternatives. You'll think twice next time you reach for another cup of Joe again.
RELATED: Hormesis: Hacking Your Body For Strength And Energy
11 Caffeine Alternatives for Increased Energy, Alertness, and Metabolism
1. B Vitamins
If you've been downing coffee cups for the entire day, you need B vitamins as one of your caffeine alternatives ASAP. It's possible your fatigue or lethargy is a sign of vitamin deficiency.
B vitamins play many roles in keeping your metabolism up and your body healthy. B1, for example, helps in energy production.
B6, meanwhile, is essential in boosting the production of red blood cells. These cells are responsible for transporting oxygen to different parts of the body, especially the brain.
You can get these from supplements or from food sources such as sunflower seeds, tuna, and avocado.
These vitamins are water-soluble, which means your body cannot store them. Incorporate them into your diet regularly.
2. Chicory
One of the most popular alternatives to caffeine is chicory. It is a plant where its roots, as well as the other parts that stay above ground, are dried and used as medicine.
Many people like it since it often tastes similar to coffee but without the jolt. It contains other nutrients such as vitamin B6, manganese, vitamin C, and potassium.
It also has inulin, a prebiotic fiber that can help take care of your gut health.
3. Maca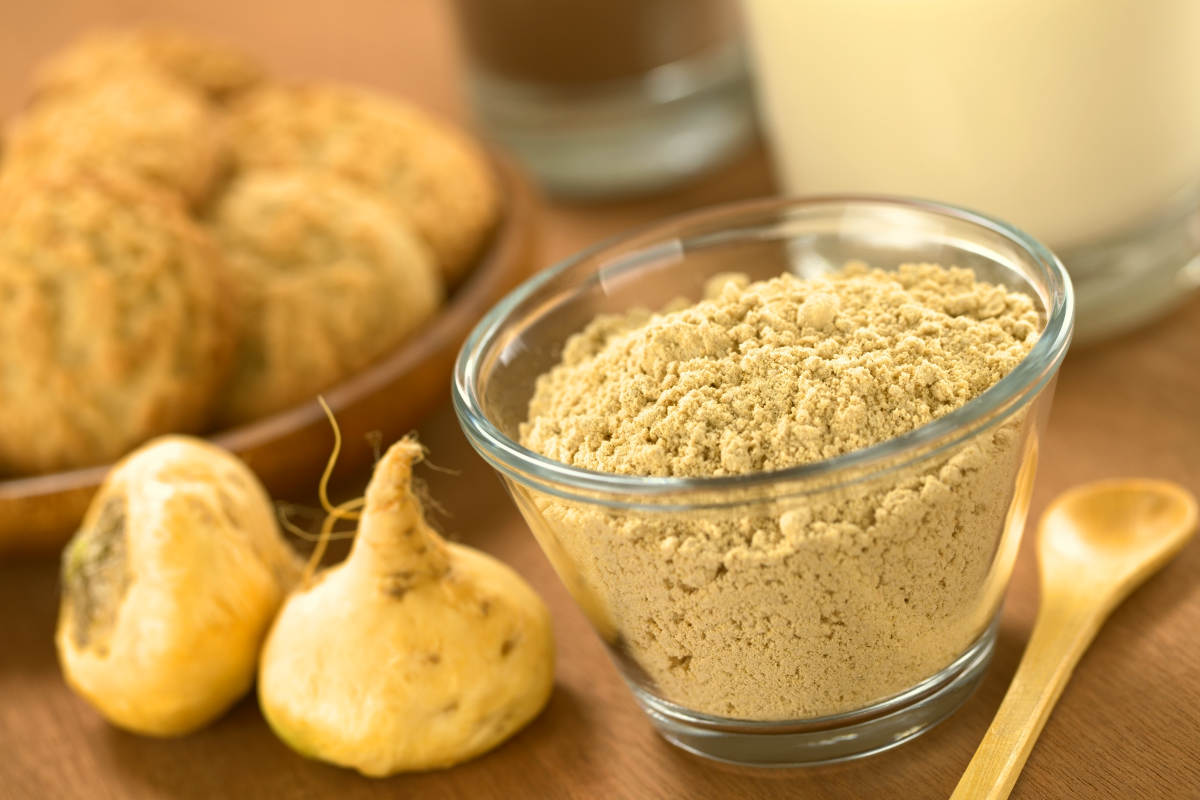 Maca is a superfood that comes all way from the Andes Mountains. People there have been using it for hundreds of years because of its medicinal properties.
One of the coffee alternatives, maca is an adaptogen. This means it's a safe, non-toxic plant that helps balance your hormones.
One of these hormones is cortisol, which can increase when you're under stress. It can keep your heart rate and sugar levels up.
A 2006 study revealed the root can help improve mood. It may reduce the symptoms of depression and anxiety, especially among post-menopausal women.
4. Rhodiola
A 2017 experiment involving 100 subjects showed Rhodiola can be an alternative to caffeine. In only one week, those who took the root reduced their feelings of fatigue and weakness.
The subjects also experienced a better quality of life, concentration, and attention. This medicinal root can also enhance mood by helping balance the neurotransmitters.
What are neurotransmitters? These are the chemical messengers of the brain that help transport information.
Rhodiola, or arctic root is, one of the caffeine alternatives because it works like maca. It is also a potent adaptogen, which can help the body resist different kinds of stressors.
5. Guayusa Extract
Another potential coffee substitute is guayusa or huayusa extract that comes from the guayusa tree. A native of South America, it's a common ingredient in many energy drinks.
Like coffee, it also contains caffeine. In fact, the levels are reportedly higher than that of black tea.
The extract doesn't give you the same jittery feeling since the caffeine content is still lower than that of coffee beans. It also has L-theanine, an amino acid that balances the release of caffeine.
Even better, you don't have to visit the Amazon rainforest to get it. You can now consume it along with other caffeine alternatives such as maca and Rhodiola as a supplement.
6. Ginseng
Asian countries such as Korea take ginseng as an alternative to coffee. The root of a slow-growing plant promotes short-term learning and concentration.
It is also rich in antioxidants that can potentially improve the immune system. You're less likely to get colds and the flu, which can dampen your energy.
It also decreases inflammation, which is a risk factor for many chronic diseases like heart disorders. It may also alleviate body pain.
RELATED: Need A Boost? Enhance Your Energy, Naturally!
7. Teas
If you're looking for a caffeine alternative without the jitter, you can substitute coffee for tea instead. You have a number of options for this one.
You can try matcha tea, which has a better flavor than moringa. When combined with a starchy food, it regulates blood sugar spikes.
There's also kombucha which balances your microbiome with probiotics. It can decrease the odds of bloating and improves digestive health.
Black tea is one of the popular alternatives to caffeine because of L-theanine. The combination of these two compounds can stabilize alertness, mental focus, and accuracy without the nerves, according to a study.
8. Peppermint
As one of the caffeine alternatives to coffee, peppermint can help boost your energy in many ways:
It alleviates many types of pain such as stomach cramps, migraines, and headaches.
The oil may reduce the chances of daytime sleepiness.
It can also provide sinus relief.
It boosts your digestive health, reducing the risk of an upset stomach.
Peppermint can also relax your body, so you can get better sleep.
While you can consume this as tea, you may also use it for aromatherapy with a diffuser. You can also look for supplements that contain it as an active ingredient.
9. Bananas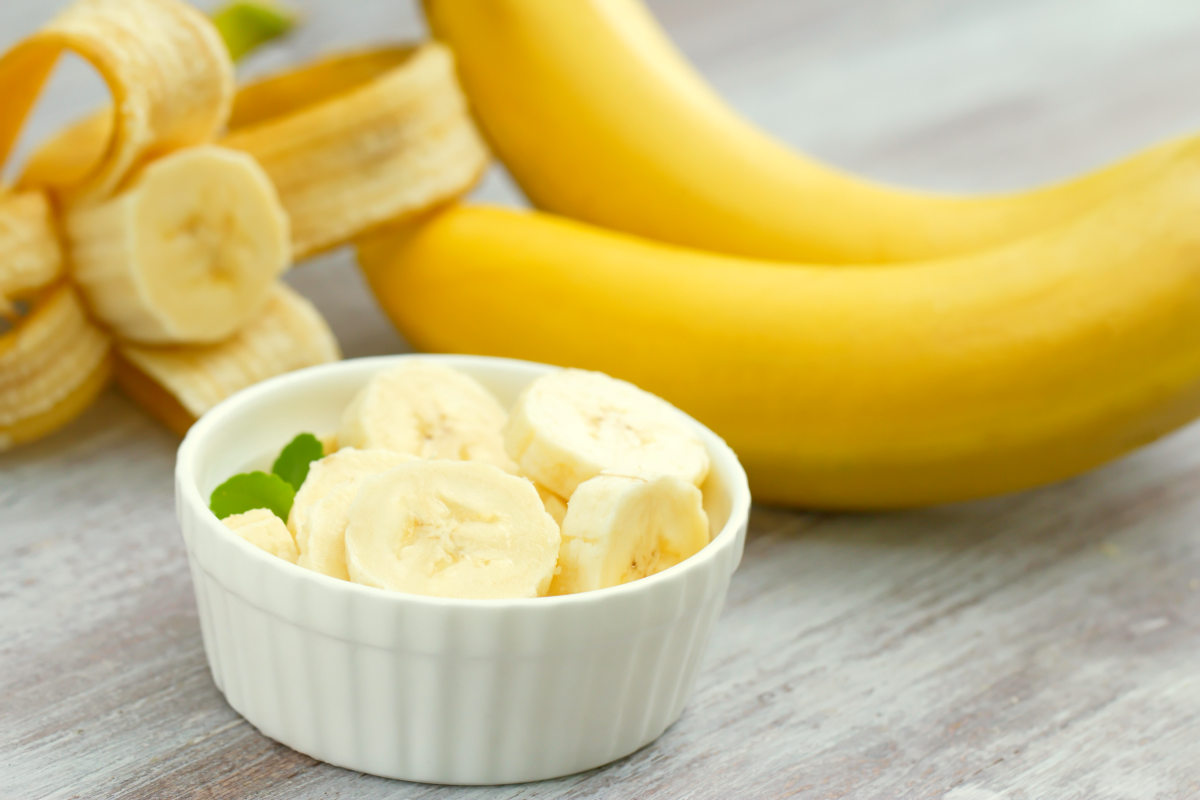 Are you looking for something sweet? Try eating a banana, another of the many healthy alternatives to coffee.
Usually, you may be feeling weak and fatigued because your body lacks sugar. A banana is a great source of healthy carbohydrates.
It is also rich in potassium and vitamin B6, both of which increase your stamina. It may even be a better option than a carbohydrate drink.
10. Spinach
There's a good reason why Popeye loves his spinach. This leafy green is chockfull of nutrients.
It is an excellent source of iron, which is necessary for creating hemoglobin. Hemoglobin helps red blood cells deliver oxygen.
As one of the caffeine alternatives, it has 24 mg of magnesium. This mineral can help refuel your body by activating adenosine triphosphate (ATP), an essential component for energy production.
If you don't like bananas, spinach is a good substitute. It contains about 167 mg of potassium.
There are many things you can do with spinach including making a smoothie along with other greens.
11. Nuts
Rather than grabbing a donut as a snack, munch on nuts instead. They have protein and fats, so they can satiate your hunger for longer periods of time without increasing your blood sugar levels.
The fatty acids may help take care of your blood vessels. This allows your blood to flow properly and prevents your heart from pumping harder.
As added benefits, nuts can reduce the odds of hypertension and aid in weight loss reduction, a study showed. They can decrease oxidative stress and fight inflammation.
When you're feeling low or run-down, it's an instinct to reach for the coffeemaker — but don't. Try these caffeine alternatives first.
Besides increasing your energy levels without the jolt, they can offer more nutrients to help maintain optimal health and well-being.
What are your favorite caffeine alternatives on this list and why? Share your thoughts about them in the comments section below!
Up Next: