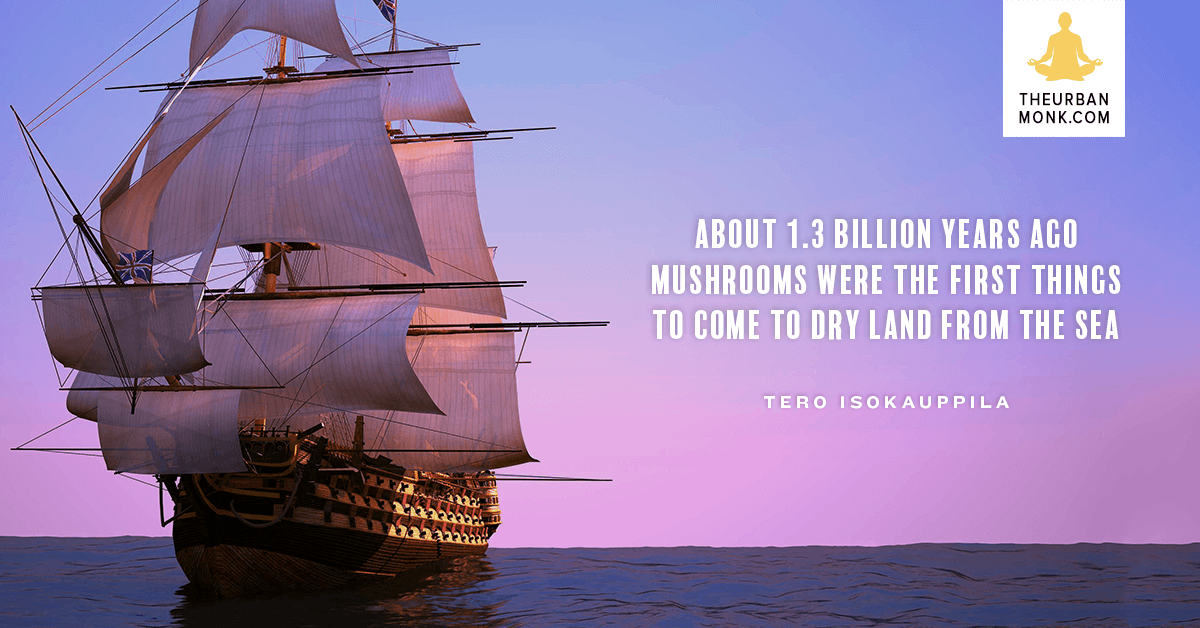 We Come From Mushrooms
Say what? According to Tero Isokauppila, an expert in the world of all things mushroom. Tero is from Finland and grew up on the  organic family farm that's in it's 13th generation. He says that about 10 years ago scientists figured out that we actually come from mushrooms, not plants. About 1.3 billion years ago mushrooms came from the sea and were the first things to come to dry land. So these mushrooms were living beings that were eating rocks and creating soil. We as humans are part of the same super kingdom because they breathe oxygen like we do and expel Co2.
Most cultures originally were mushroom friendly, but then some cultures got freaked out by them and turned away from using them. Like North Americans, they are kind of behind the mushrooms trends compared to the orientals and the Europeans because they were afraid of fungal diseases. And it is true, there are some mushrooms that are bad news and could kill us. However,  there are a bunch of mushrooms that are full of great qualities and super beneficial to us.
Different Types Of Fungi 
Mushrooms can fall into a couple different categories. There are the medicinal kind and the culinary kind. The ones you can eat can replace animal protein and have nutrients like Vitamin D. The medicinal ones tend to grow on trees and have amazing benefits. In fact, 40% of all pharmaceuticals use fungi. Tero pointed out, it's not all new age stuff…ever heard of Penicillin? Yeah, we all have.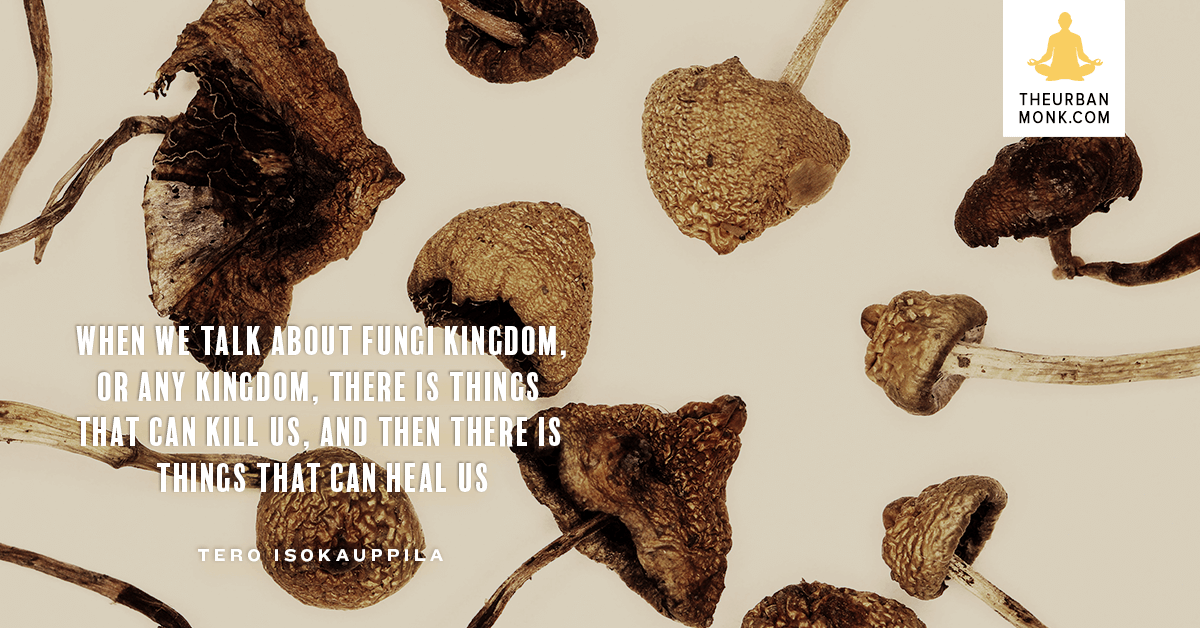 Ever heard of Chaga?
This type of mushroom has one of the highest sources of antioxidants in the world and it can really help lower inflammation. It doesn't look like what a typical mushroom does, almost looks like tree bark but you drink it in a tea. This little guy works wonders on colon health and can really help support the immune system. Everyone likes to talk about the other herbs when they have a cold or flu, but what mushrooms can do is help with people who are sick all of the time and to slow down that inflammation.
Come to find out, the FDA considers most mushrooms as food. They are generally regarded as safe. They are not even supplements. Tero says that hey are often sold in capsules because they usually taste bad, bitter. If one of the mushrooms is an upper, a natural energizer without caffeine, it's cordyceps. Reishi is the opposite, which is kind of the calming but not sedative. For people that have sleep issues for example it helps. Again, the glands, the endocrine system, but in a more calming, grounding way.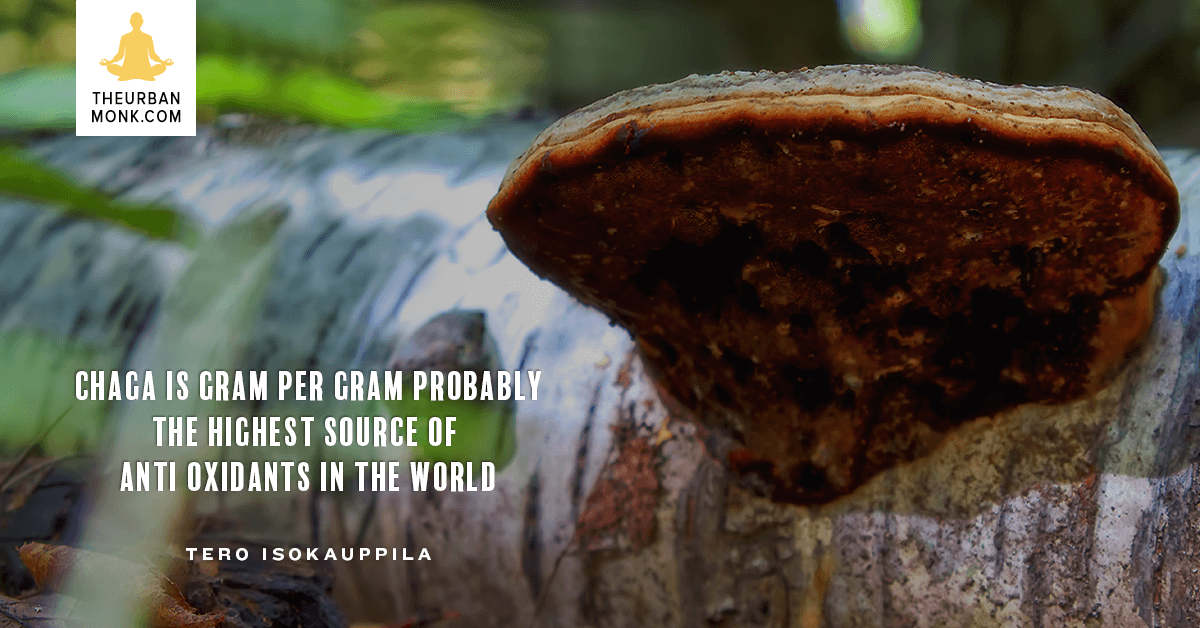 Enough Fungi To Go Around
One of the latest discoveries is one type of mushroom in the Amazon and the coolest thing about it? It destroys plastic. It eats plastic.  So now there is a mushroom that loves to eat plastic away from nature. Tero says that we can help nature by planting mushrooms like this in specific locations to do amazing things. There are lots of problems going on in this world and mushrooms just might be the answer to a lot of our problems.
To check out Tero's free Mushroom Education Academy, click here.
Original story with transcripts can be found at www.theurbanmonk.com
Comments