Ah, avocados. Always the fruit that makes your grocery bill climb, but worth it. It's the only premium topping in all restaurants that's always worth the additional cost. The popularity of avocados is not senseless – the little green fruit provides a wide array of benefits. Read on to find out 13 benefits you may not have known about avocados.
Nutritional Content
Avocados boast a wide nutritional profile, including high amounts of vitamin K, copper, folate, vitamin B6, vitamin E, potassium and vitamin C. In fact, avocados contain twice as much potassium as a banana – a fruit that is commonly lauded for its potassium content. It also has one of the highest amounts of protein in a fruit at 4 grams per avocado.
Leukemia
One study at the University of Waterloo School of Pharmacy in Ontario, Canada found that avocatin B – a lipid compound found in avocados – combated the stem cells of acute myeloid leukemia, while sparing healthy blood cells. It was a huge discovery, although being able to isolate and use the compound is still years of research away.
Healthy Fats
Seventy-five percent of an avocado's calories comes from fat – but it's the good kind. Most of the fat in avocados is oleic acid, a monounsaturated fatty acid that's also found in olive oil. Oleic acid has been found to reduce inflammation. Avocado oil is also a great choice for cooking, as the fats are less susceptible to oxidation from heat.
Absorption
Avocados can help you absorb more of the nutrients from the plants that you're eating. This study found that eating avocados more than doubled beta-carotene absorption and more than quadrupled the conversion of provitamin A to vitamin A. Various factors like our cooking methods often impact the amount of nutrients we're actually getting from the food we're eating, so having an extra aid to help with absorption is huge.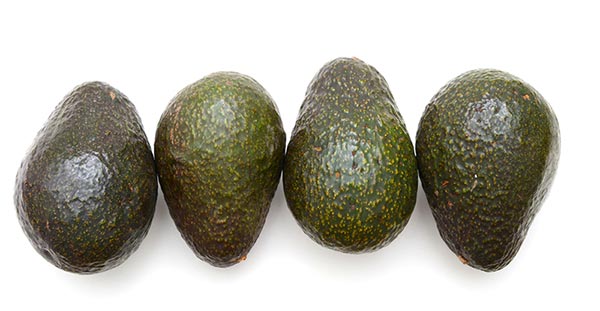 Weight Loss
Avocados can help get rid of that pesky belly fat. A study at Penn State found that those who consumed about 3 tablespoons of oils that are high in oleic acid (like avocado oil) daily for four weeks reduced their belly fat by 1.6 percent as compared to those who had a blend of flax and safflower oil. The high fat content in avocados also helps with satiating hunger, which can keep you from snacking on things you didn't plan on having.
Lowering Depression
Avocados have about 0.03 grams of tryptophan per cup. Tryptophan becomes serotonin in your brain, and must be derived from foods as your brain doesn't create it. Serotonin is the neurochemical in the brain responsible for feelings of overall well-being and happiness. The 0.4 grams of vitamin B6 per cup also helps in fighting depression, as a B6 deficiency is associated with depression.
Improves Digestion
The high fiber content in avocados promotes a healthy digestive system. Fiber absorbs water in your digestive tract and helps loosen your stool, which can combat constipation. A cup of sliced avocado has about 13 percent of your recommended daily fiber intake.
Detox
Avocados are packed full of antioxidants – the biggest one being glutathione. Glutathione detoxes the body by transporting toxins out of the body. Avocados contain about three times more glutathione than spinach, and just a little less than asparagus, which claims the crown of having the highest glutathione content of any vegetable.
Lowers Cholesterol
Avocados have been found to significantly reduce total cholesterol levels, blood triglycerides, LDL cholesterol, and significantly increase HDL ("good") cholesterol. (Sources: 1 2 3 4 5 6 7)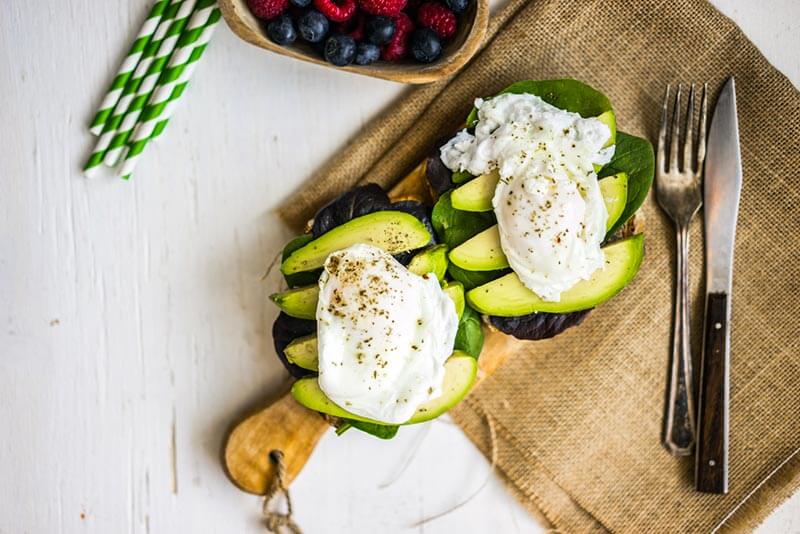 Butter Substitute
The creamy texture of avocado allows you to use it as a substitute for butter in some recipes, adding additional nutritional value. Try using them in cookies, brownies or anything else that calls for a little butter in your recipes.
Skin Moisturizer
The healthy fats and phytonutrients in avocados make them extremely beneficial for the human skin, both when eaten and used topically. It's great for dry skin and can be used as a face mask by mashing it up with a little bit of milk or oatmeal and leaving it on your face for 10 minutes. Avocado oil has also been found anecdotally to aid in relieving symptoms of dermatitis and eczema.
Healthy Hair
Avocados are high in vitamins B and E, which help protect and strengthen hair at the cellular level and repair scalp damage. A damaged scalp and vitamin deficiency are two of the major causes of hair loss. Mash up avocado and apply directly to the scalp, or mixed in with your conditioner to promote hair growth and improve the overall condition of your hair and scalp. If you have coarse, frizzy hair, avocado oil can also help reduce split ends and add shine to your hair.
Guacamole
Saving the best for last, above all, avocados are delicious! Making guacamole at home is a nutritious, satiating, delicious snack that can be added to almost any meal.