These types of food are rich in ellagic acid and so much more! Even better, they're delicious and worth including in your diet.
RELATED: Vitamin B12–A Much-Needed Nutrient
Add These 10 Foods High in Ellagic Acid to Your Meals
What is ellagic acid? It is a natural phenol antioxidant usually found in fruits and vegetables. Ellagic acid binds to cancer-causing chemicals and can prevent the formation of cancer cells. It can also help reduce the risk of viral and bacterial infections, promote weight loss, and improve mental functioning.
1. Raspberries
Raspberries are fruits with some of the highest levels of ellagic acid (EA). The red variety also packs a lot of fiber.
Together, they may help reduce blood pressure or decrease the risks of hypertension. They may also improve lipid profile and prevent atherosclerosis, a condition characterized by the accumulation of fatty deposits on the artery walls.
They can also stabilize blood sugar levels, which make the fruit beneficial for those with diabetes. Raspberries may even enhance the recovery of people with brain injuries.
2. Pomegranates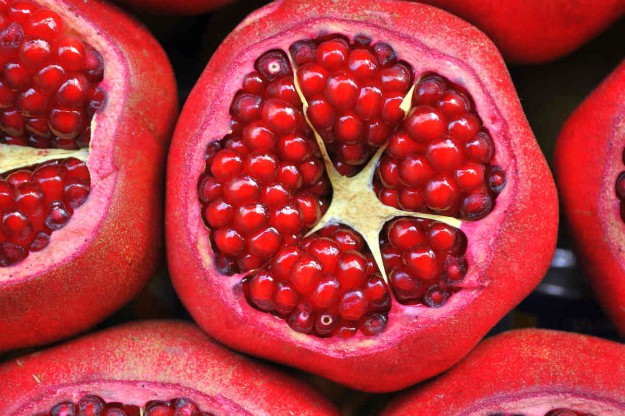 One of the ancient fruit shrubs from the Mediterranean, pomegranates contain EA and a few more essential nutrients. These include 7 grams of fiber and 3 grams of protein, as well as folate, potassium, and vitamin C.
They also have punicalagins, which are antioxidants more potent than the ones found in green tea.
Studies show the fruit's antioxidants can help reduce the risks of type 2 diabetes and Alzheimer's disease. The EA, along with luteolin, may decrease ovarian cancer metastasis by regulating two genes, MMP9 and MMP2.
What is metastasis? It is the presence of cancer growths away from the primary site. It means the cancer is spreading to other organs.
3. Pecans
Pecans are some of the healthiest nuts, partly thanks to their ellagic acid content. It helps prevent certain types of carcinogens from attaching themselves to the body's DNA.
They also contain other essential types of acid such as oleic acid that may help fight against breast cancer.
Compared to other nuts, pecans have higher amounts of fiber, which makes them good for digestion. They are also low in sugar!
4. Blackberries
Blackberries contain up to 55 milligrams of EA for every 100 grams. The evergreen blackberries may also have around 1.4 milligrams of catechins, another phenol that reduces chronic inflammation.
Like the other berries, blackberries are also high in vitamin C. A cup of these super fruits can help you meet half of the daily recommendation for the vitamin.
Vitamin C plays a significant role not only in improving immunity but also in healing wounds and keeping your skin young. It is an integral component for collagen, which serves as the protein structure for connective tissues and skin.
5. Strawberries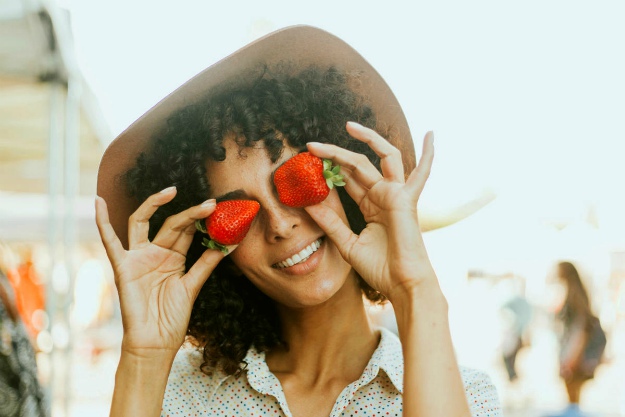 The ellagic acid found in strawberries can be in the leaves, seeds, and fruit pulp, although the highest levels are in the leaves.
More than 30 varieties of strawberries possess this phenol, but Delite and Tribute strawberries tend to have the highest content. The level of the acid can also vary according to the cultivating conditions and manner of storage.
Strawberries are functional foods, which means they provide a wide range of health benefits. One of these is in eye protection.
The EA along with the phytochemicals can help decrease the chances of developing macular degeneration and eye infections. They can also prevent increased eye pressure, which may result in permanent nerve damage.
6. Beefsteak Fungus
One food that contains ellagic acid is the beefsteak fungus. Also known as the ox tongue mushroom, it is a parasite that resembles raw meat.
The mushroom has many helpful compounds, of which EA is the highest. It comprises almost half of the phenolic compounds.
These substances work like free radical scavengers, and they tend to be effective in regulating two kinds of radicals. These are the superoxide radical called DPPH and hydroxyl radical.
RELATED: Mushroom Health Benefits
7. Guavas
Do you suffer from joint pain or osteoarthritis, the progressive deterioration of the bone's cartilage? You may want to consume more guavas.
In a study involving mice, the scientists discovered an inverse correlation between cartilage destruction and the levels of ellagic acid present in the synovial joints.
What are synovial joints? These are the most common types of joints. They refer to a pair of bones connected to the cartilage filled with synovial fluid.
It may indicate that polyphenol can delay the progression of the disease by inhibiting the damage to the cartilage.
8. Peaches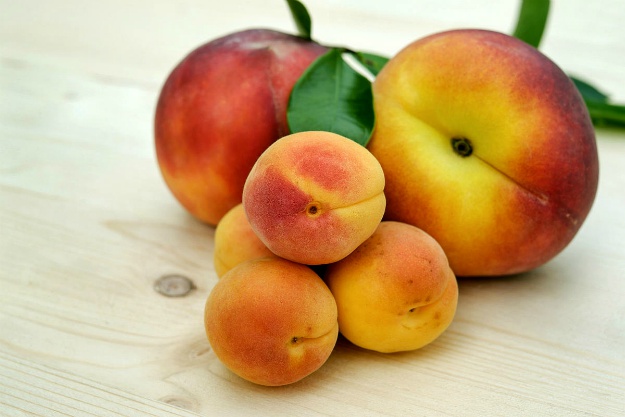 Peaches also contain EA, although the amount may not be as high as that present in the berries or certain types of nuts. Still, it pays to eat this delicious fruit because of its other nutrients.
If you're trying to avoid the bad types of sugar, you can eat peaches, which have 14 grams of carbs.
A 2013 study also showed the compounds present in the fruit may be helpful for people prone to allergies. They can slow down or even prevent the release of histamines, which trigger allergy symptoms.
9. Grapes
The ellagic acid benefits present in grapes can help reduce the risks of colorectal cancer. The 2017 research suggested it may change the way the cancer cells behave.
EA can trigger apoptosis or the death of these cells, as well as modify their manner of proliferation or spread.
If you're tired of eating grapes, you can also drink red wine. A U.S. study on mice revealed EA may assist in weight loss and obesity.
It prevents new fat cells from forming and burns the fat stores in the liver. It can also lower triglycerides and regulate blood sugar levels, which are both obesity markers.
10. Walnuts
Walnuts are not only high in ellagic acid, but they're also an excellent source of omega-3 fatty acids. These are essential in improving cardiovascular health.
In another study, the nut may help improve gut health by increasing beneficial bacteria. These include microorganisms that produce a certain type of fat that nourishes the small intestine.
Are You Ellagic Acid Deficient?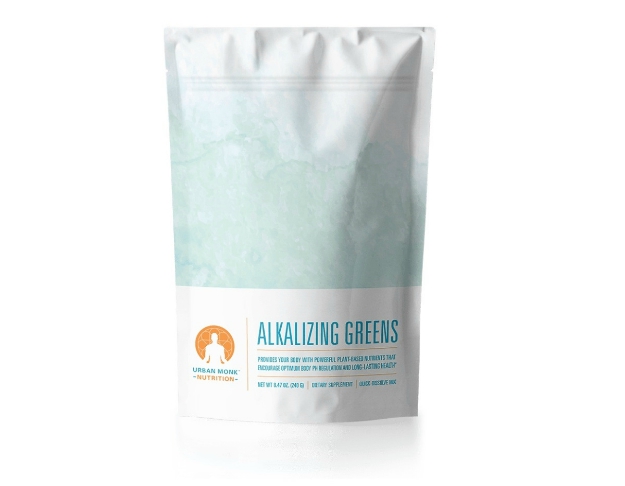 There's no test to determine whether you're deficient in EA, but you can consider taking ellagic acid supplements.
Note, though, there may be ellagic acid side effects, especially if you're taking medications or under a drug therapy (e.g., chemotherapy).
The best source of this acid is plant life. Even better, eat these foods with potent green blends to boost your intake of polyphenols.
Plants produce polyphenols such as ellagic acid to ward off pests and insects that can cause disease. Now, science tells us they can be just as beneficial to you.
To maximize the benefits, make sure you incorporate these types of foods in your diet. If you wish to take supplements or powder, consult your doctor first.
What are your favorite sources of ellagic acid? Share your list in the comments section below!
Up Next: