RELATED: Why Learning More About Our Gut Microbiome Is Important
Start Your Microbiome Diet with These Amazing Foods
What is a microbiome diet? It is a type of diet that focuses on improving the quantity and diversity of bacteria in the gut.
1. Sauerkraut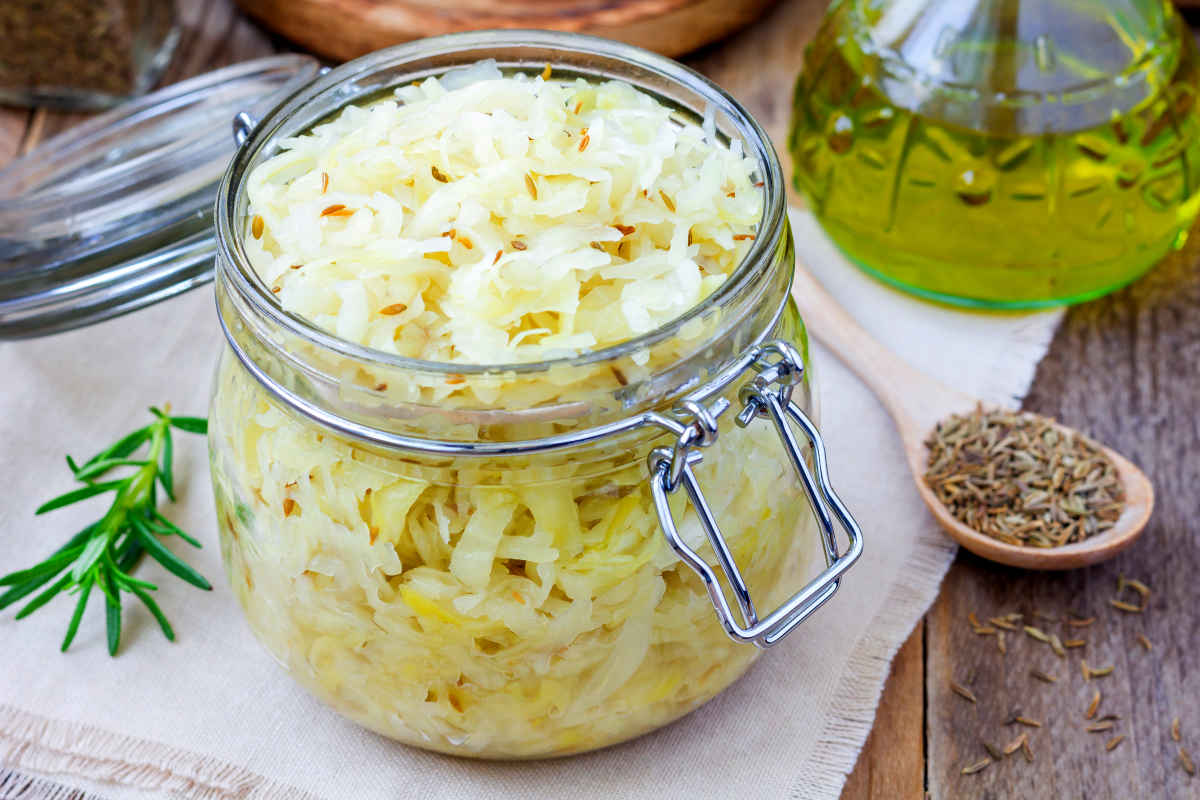 One of the best foods for your microbiome diet is sauerkraut. This pickled appetizer and topping can create probiotics through the process of fermentation.
Probiotics provide the body with many health benefits. For example, it can help restore the balance of gut bacteria after taking antibiotics.
2. Kefir
Kefir is fermented cow's or goat's milk using kefir grains. These are not actually grains but a colony of yeast and bacteria.
When kefir combines with milk, they help break down the sugars and ferment the milk in the process. Once the process is complete, you can remove the grains and use them again.
That's not the only beauty of kefir, though. It has more than 50 strains of yeasts and bacteria.
Diversity is essential since the goal in the microbiome diet is to maintain balance among the microorganisms.
3. Yogurt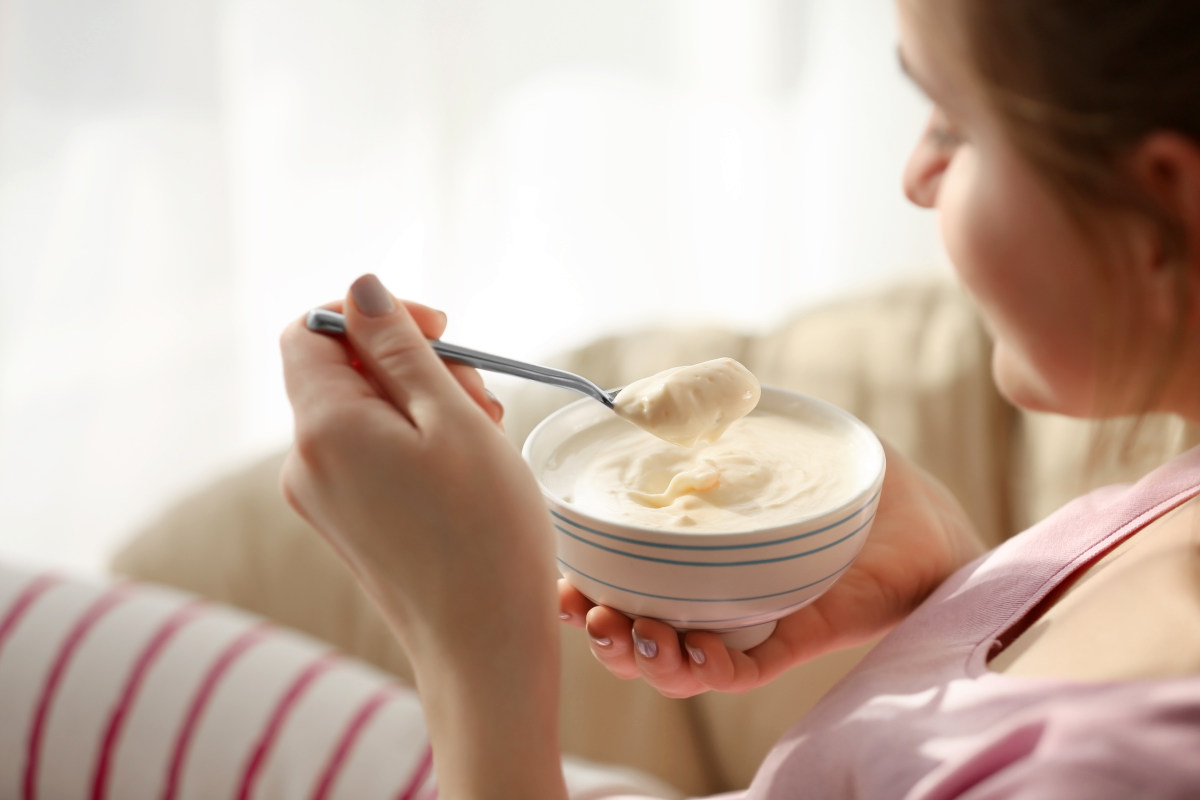 A microbiome diet meal plan will never be complete without yogurt. It's an awesome alternative to kefir, which can have a very strong sour taste.
Yogurt can help relieve a person with irritable bowel syndrome (IBS). It is a condition affecting the large intestine and characterized by changes in bowel movement and bloating.
In an experiment, those who consumed fermented milk yogurt with Bifidobacterium animalis experienced decreased symptoms of bloating. It also boosted the frequency of bowel movements for those who only poop less than three times a week.
Note: Choose your yogurt wisely. Some of them may also contain high amounts of sugar and calories.
4. Apple Cider Vinegar
Contrary to popular belief, apple cider vinegar (ACV) is not a probiotic, but it's still worth adding to the microbiome diet because it improves the gut colony.
ACV is rich in pectin, which is a prebiotic since it is the indigestible fiber of the fruit. In an animal study, it can increase the production of butyrate, which feeds gut bacteria.
At the same time, it helps maintain the balance since it can also attract toxins and pathogens, thereby removing them from the intestines.
5. Almonds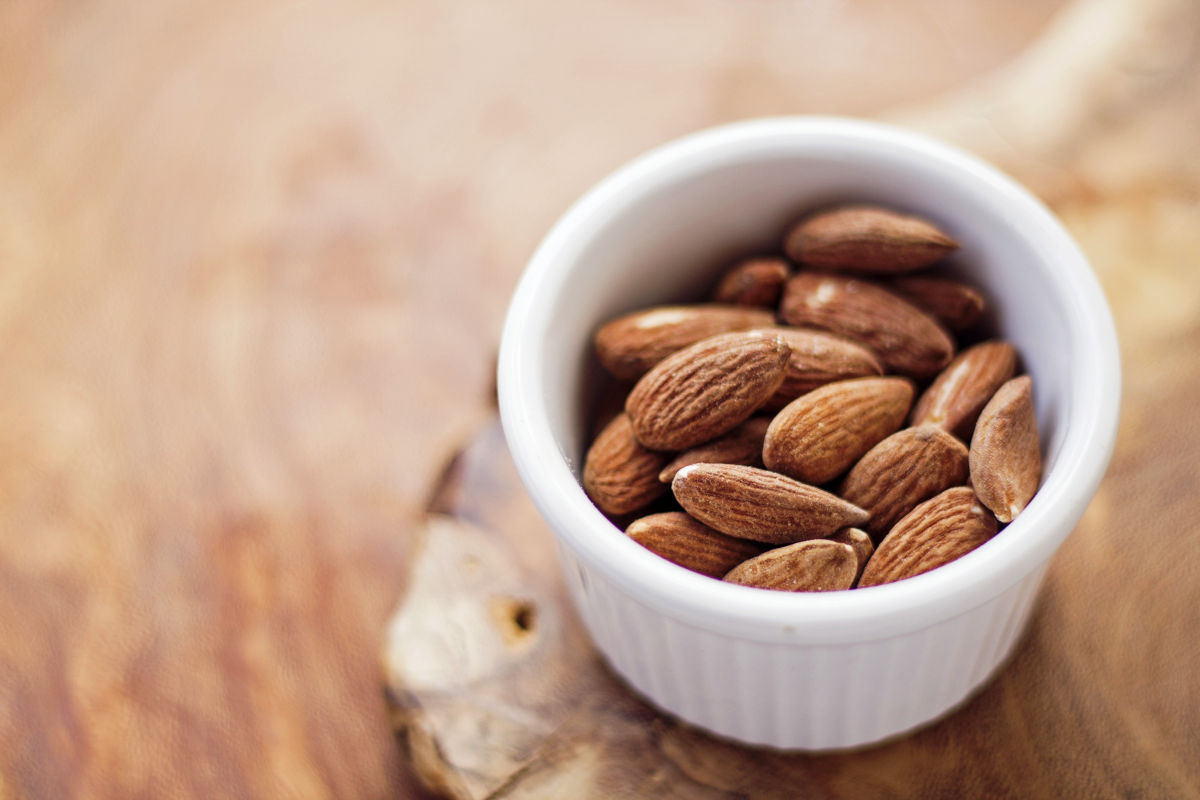 Almonds, like a lot of nuts, are excellent sources of fat. You can eat them to help fill your tummy in between meals.
What you may not know is it can also be good for your gut microbiome diet. These nuts have prebiotic properties.
The finely ground ones may also increase the population of certain probiotics such as Bifidobacteria compared to commercial prebiotics.
RELATED: 5 Diet Tips For A Healthy Gut
6. Lentils
Lentils are legumes that deserve to be part of your microbiome diet for one reason: it contains both soluble and insoluble fiber.
The soluble fiber helps feed the gut bacteria, allowing the good ones to multiply. The insoluble component works as a cleaner, absorbing excess water and toxins.
In an animal study, rats fed with a lentil diet experienced a decrease of pathogenic species in their poop. Even better, it is rich in protein and other nutrients.
That's why it's a well-known meat substitute for those who want to be vegan or vegetarian.
A word of caution: It may not be ideal for people with IBS because of lectin, a type of protein that IBS sufferers are sensitive to.
If you still want to eat it even though you have IBS, see to it you consume moderate amounts only. You can also minimize gut discomfort by drinking water during the meal.
7. Gluten-Free Food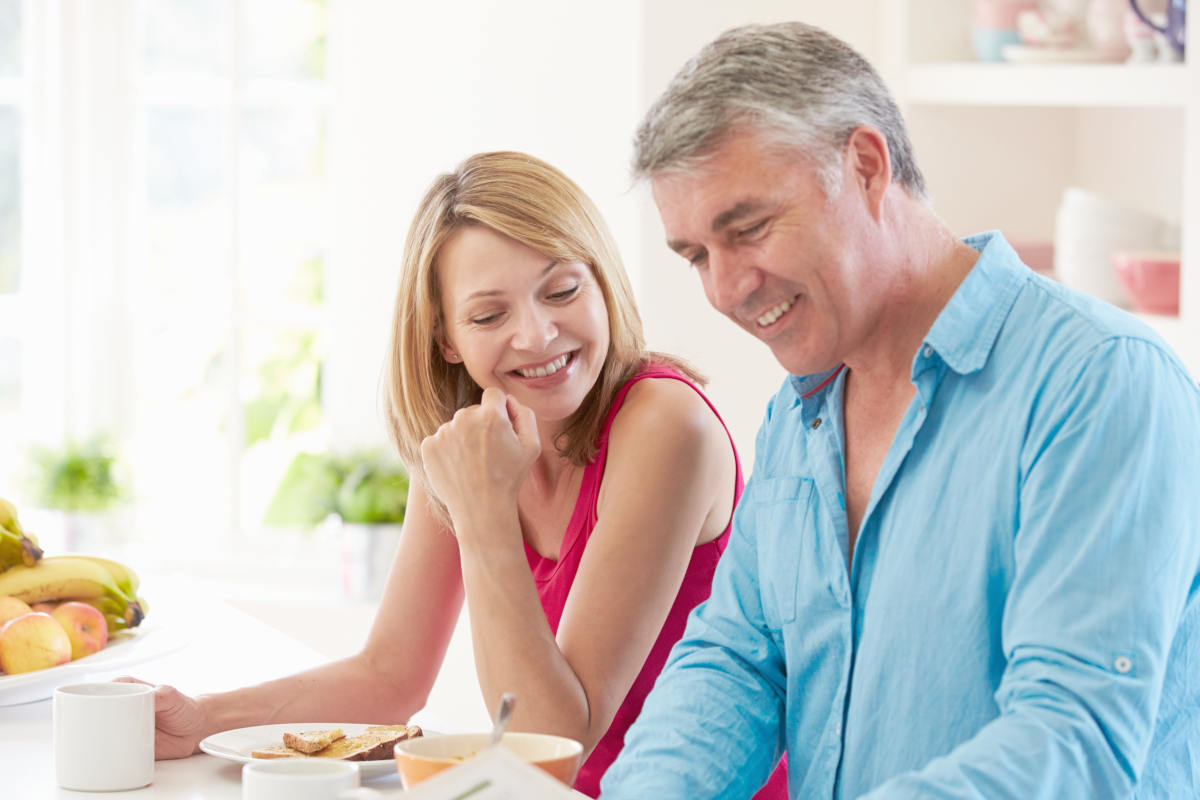 Gluten is a controversial subject as some experts say not everyone needs to follow a gluten-free diet. It is a must only for those with celiac disease, an autoimmune condition wherein gluten, a protein, triggers intestinal symptoms such as abdominal pain and bloating.
Some people, though, may not have celiac disease but may exhibit gluten intolerance or sensitivity. In this case, they can benefit from a microbiome diet plan without it.
8. Miso
If you like to live as long as the Japanese, then you may want to include miso in your microbiome diet food list.
Miso is a condiment made from fermented soybean, salt, and a fungus known as Aspergillus oryzae. In some cases, it may be with grains such as rice, quinoa, malt, and barley.
Besides providing the dish with the umami (savory) taste, the fungus and the fermentation process adds probiotics to the condiment.
The procedure may also decrease the anti-nutrient effect of the ingredients. It means your body can maximize the absorption of the nutrients.
Note: If are you sensitive to gluten or have celiac disease, avoid miso with barley.
9. Fiber-Rich Foods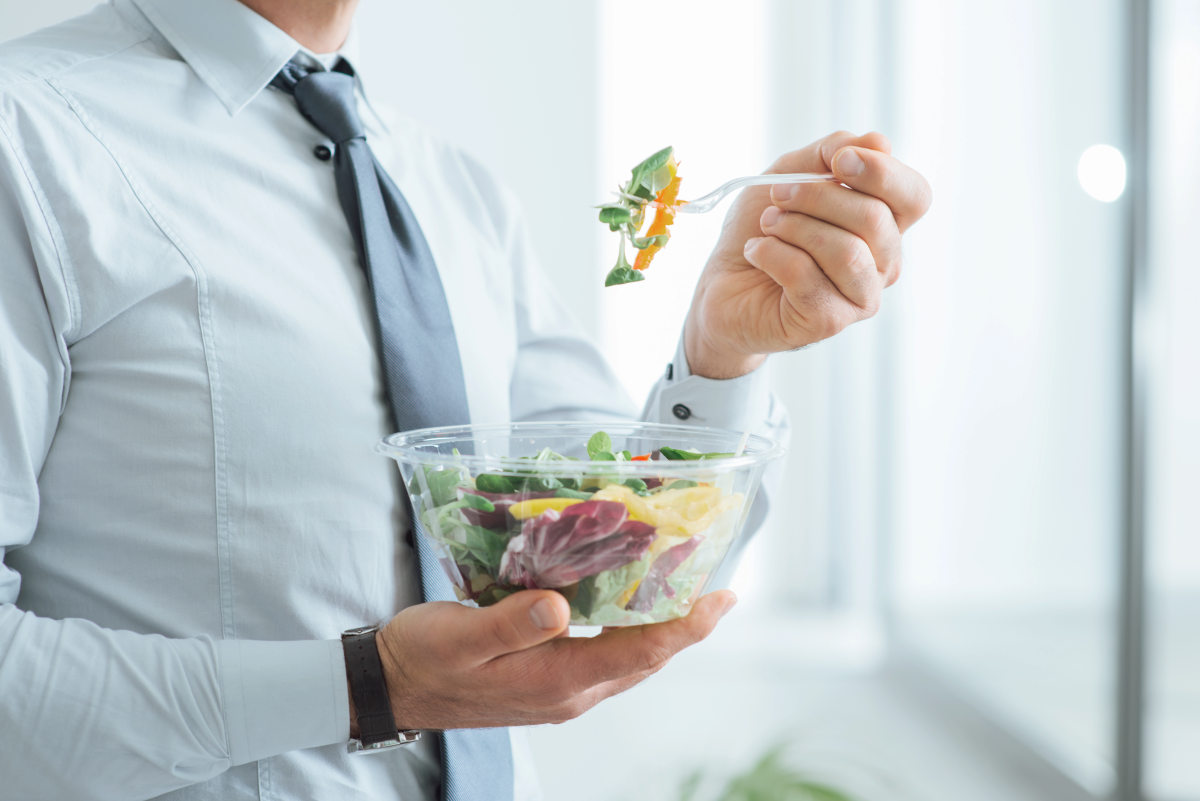 What's a microbiome diet without eating fiber-rich foods? The question is, how do they exactly contribute to your gut health?
These types of food do more than feeding the millions of bacteria in the gut. Changes in the amount of fiber you eat can also affect the diversity of the microbiome.
For example, in one of the animal studies, the scientists learned rare microorganisms become common while the popular ones decreased.
The mice also experienced physiological changes in their gut. Their small intestines shrank while the intestinal walls thinned.
It brought the bacteria much closer to the wall, which can then trigger an immune reaction. It may also increase the possibility of a leaky gut.
10. Salmon
Salmon is a delicious, protein-rich, nutrient-packed food that can also be perfect for maintaining gut health due to omega-3 fatty acids.
In a recent UK study, the researchers learned those who had high levels of omega-3 also possessed a more diverse gut microbiome.
The team believed it's because the fatty acids stimulate the microorganisms to produce N-carbamylglutamate (NCG). It is a compound that can potentially decrease oxidative stress, based on animal models.
Diet and microbiome will always go hand in hand. What you eat also feed the bacteria, after all.
By maintaining a healthy microbiome diet, you can keep the organisms happy and, in the process, improve your immunity and decrease the risks of many diseases.
Up Next: