America's Fast Food Addiction
Fast food has never been known for its nutritional value. It continues to be a popular staple for the average American because it's cheap, fast (duh), and it tastes good—even if it doesn't make us feel good. And, there's a popular fast food restaurant chain to satisfy just about any craving.
If you want burgers and french fries there's McDonald's, White Castle, Burger King, or Wendy's. For tacos and burritos there's Taco Bell and Chipotle. In the mood for a big bucket of fried chicken or a chicken sandwich? There's Popeyes, KFC, and Chick-fil-A. If you want to have a pizza party then Pizza Hut, Papa John's, and Dominos have you covered! There's a Starbucks or Dunkin Donuts on just about every corner for your morning coffee and breakfast needs. Subway and Panera Bread are often seen as the "healthy" fast food options, but one of their sandwiches can have as many grams of fat as a Big Mac or Chicken McNuggets!
The fast food industry has had much of United States addicted to their wide variety of unhealthy food for decades. Unfortunately, like all addictions, there's a price to be paid. Eating fast food comes with health risks from obesity to heart disease. This is because fast food is stuffed with trans fats, preservatives, and grease that packs on the calories and cholesterol. And that's just the tip of the bad diet iceberg!
However, it's not too late to quit eating fast food. Keep reading for the specifics of why you should ditch the drive-thru.
9 Gruesome Fast Food Facts
1. Fast Food Calories Have Been Increasing Through the Years
There's no such thing as a low-calorie fast food. Even worse, the calorie count of your favorite junk meals has been going up over the last three decades.
This is the finding of a 2019 research published in the Journal of the Academy of Nutrition and Dietetics. When researchers compared food data in 1986, 1991, and 2016, they found that entrée calories increased by 30 per decade.
Calories of desserts also went up by 62 per decade while entrées had the highest amount of sodium, which increased by 4.6% per decade.
The U.S. Food and Drug Administration (FDA) has required all fast food chains to display calorie counts for all menu items, but they don't say how visible they have to be, so it's easy to lose track or get tricked into thinking something is low calorie.
The next time you see a chain claiming they have the best fast food salad or keto fast food options, don't count on it.
Related
When it comes to food and nutrition, we're all pretty clear on what's good for us and what's bad for us. That genetically-modified burger you picked up at the drive-through on the way home: bad. The green smoothie from the health food store: good… Or is it? Unfortunately, things are not as clear-cut as we'd …
2. It Can Change the Way Your Immune System Works
Your immune system is your best defense against threats including bacteria and viruses that can cause infection. However, an overly aggressive immune response can result in serious health issues.
A 2018 research by the University of Bonn revealed that consumption of a high-fat, high-calorie diet could make the immune system more aggressive in the long run. This is because of "innate immune training."
Under ideal conditions, the immune system learns to recognize bad guys so it can respond fast in the future. Unfortunately, when it comes to the the standard Western diet (WD), it identifies WD foods as an infection because they are highly inflammatory
According to the study:
Disease progression is strongly associated with inflammatory processes involving cells of the innate immune system. It is conceivable that "sterile" inflammatory triggers, such as WD, can induce trained immunity. In such a scenario, a secondary stimulus would then trigger altered and potentially pathological immune responses.
The results of the study suggest that "feeding mice a WD induced a complex myeloid cell reprogramming leading to long-lasting and qualitatively altered hyper-responsiveness even after resting mice from WD feeding."
When this happens it can strongly increase the risk of type 2 diabetes, arteriosclerosis—the thickening and hardening of walls of the arteries—and other cardiovascular events, and chronic inflammatory diseases.
3. Study Shows a Possible Link Between Cancer and Sugary Drinks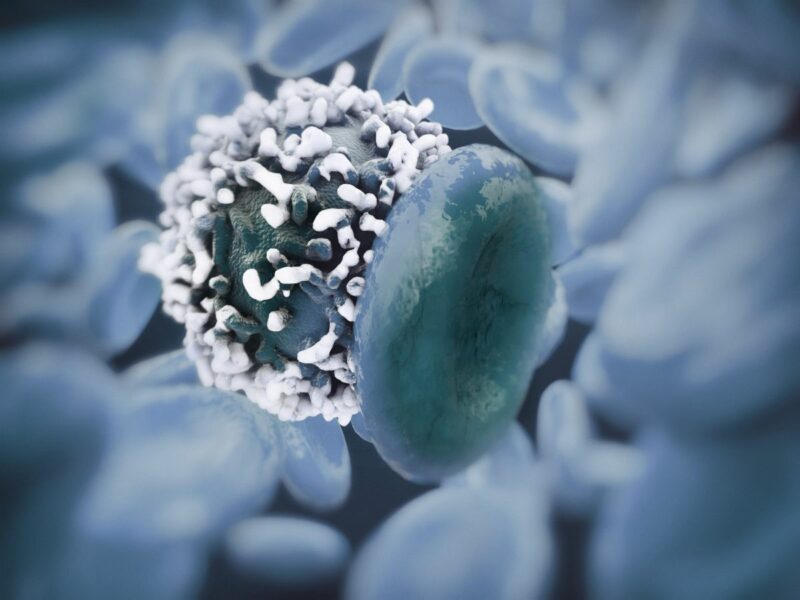 It's well-known that drinking sugary beverages can increase your odds for developing obesity and diabetes.
A French study, however, adds more: there may be an association between sugary drink consumption and risk of cancer. An increase in consumption by 100 ml has an overall cancer risk association of 18%. Its link with breast cancer is higher at 22%.
Making the switch from a diet predominant in sugary drinks like soda and fruit juices to water will benefit your body in a multitude of ways.
4. Fast Food Chains May Be Selling Options with Harmful (Industrial) Ingredients
A 2016 study noted how those who consumed more fast food than those who chose to eat at home had higher levels of phthalates over the last 24 hours. In fact, the difference was a whopping 40%.
This chemical can increase the risk of infertility, diabetes, cancer, and obesity. Phthalates are one of the big things you want to watch out for in your cosmetics and skincare products.
Granted, one can expose themselves to phthalates in many ways, but this only goes to show that your Whopper and fries may be working to take you down from the inside.
Fast food is also full of toxic preservatives like TBHQ, BHT, and phosphate additives. These preservatives are FDA approved, but, according to 2019 research from Circulation, they can lead to all kinds of health conditions from kidney disease to cancer.
5. Junk Food May Increase the Risk of Psychological Distress
Because fast food options don't add much in the way of nutrition into your body, they also qualify as junk food. Categorically, junk food has been shown to contribute to many changes in the body, including the mind.
In a 2012 study, researchers revealed that those who consumed a lot of junk food increased their risk of depression by 51%.
There was also a dose-response relationship. The more a person ate, the more their likelihood of developing depression increased.
Related
Want to end your junk food junkie life? You can teach yourself how to stop eating unhealthy foods with these tips!
6. There's a Link Between Allergies and Asthma and Fast Food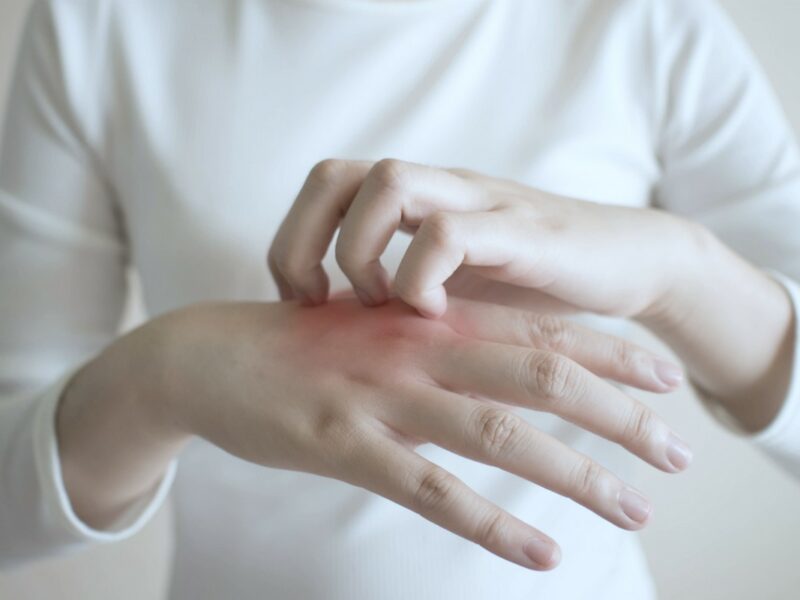 Did you know that the Happy Meals many parents love to feed their children may make kiddos prone to other common conditions such as allergies and asthma?
In a 2013 research involving more than 300,000 children across nations, the researchers learned that eating fast food at least three times per week increased the risk of severe asthma among teens by 39%.
Even worse, their odds of developing severe eczema, rhino-conjunctivitis, and severe asthma also increase by over 25%.
Going gluten-free has become a popular approach to addressing food-related allergies. Unfortunately…
You may have trouble finding fast food that's ACTUALLY gluten-free. A Columbia University research in 2019 showed that over 50% of pizzas in restaurants tested positive for gluten.
That's bad news for people with celiac disease, an autoimmune condition that causes damage to the intestines. Even a small amount of the protein can lead to symptoms such as severe GI distress, rhino-conjunctivitis, painful bloating and gas, nausea and vomiting.
Those who are intolerant or insensitive to gluten may also experience digestive issues, but they may not be severe as those who have celiac.
7. More Kids and Teens Are Eating Fast Food
It's not only adults who are binging on over-the-top Arby's sandwiches and ice cream. According to UConn Rudd Center for Food Policy and Obesity, more and more children and teens are opting for fast food.
In their study, they surveyed at least 800 parents every three years between 2010 and 2016. During this period, fast food chains had already pledged to offer healthier menus and not include sugary soda as a kids' option on the display board.
In 2016, however, 91% of the parents bought the food either for lunch or for dinner over the past week. It was a significant increase from 79% in 2010.
Multiple factors contribute to the increased consumption of fast food among children:
Strong influence of advertising, especially on television and social media
Income levels of parents
Belief that these restaurants are truly offering healthier options for the children
Family lifestyle
Regardless of the reason, one thing is clear: too much junk food leads to poor nutrition. It also greatly increases the likelihood of childhood obesity.
Even worse, it can compound the chances of developing heart disease, chronic kidney disease, and diabetes early in life. To counter this trend, start training your kids on how to eat veggies. Or if they really want chicken nuggets or a cheeseburger, it's still better to make it at home yourself because you can control the ingredients that go into it AND how it's cooked.
8. Fast Food Location Can Influence Your Diet
The closer you are to a fast food restaurant, the more likely you'll have a poor diet. This is the conclusion of a 2009 study in the American Journal of Epidemiology.
For the research, the team wanted to know the association between poor nutrition, fast food, and the subjects' distance from the nearest restaurant.
The analysis showed about 62% of the participants consumed fast food from a restaurant about a mile from their home. Meanwhile, more frequent intake of this type of food had a higher association with poorer diets.
9. It's Hard to Quit Junk Food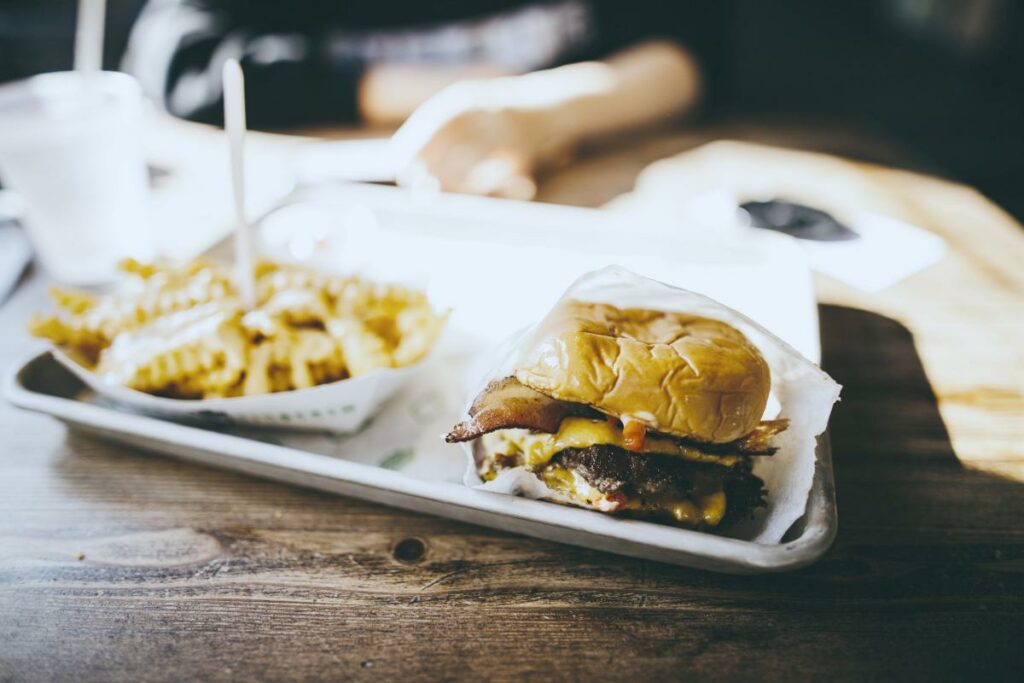 It should come as no surprise that all fast food and junk food is bad, but why do we still eat it? It turns out it's not easy to quit on them as they're designed to change the way the brain works.
These types of food are chemically enhanced to activate the reward system of the brain. When that happens, avoiding them will only decrease your focus, attention, and executive control.
Activities that use your cognition excessively such as stress may also lower your control, so you become susceptible to signals or cues such as a burger or a box of fries.
To break out of a fast food consumption pattern, the first step is to recognize that NO fast food is healthy. From there, start slow and get educated on how to eat a nutrient-rich diet.
Learn how to read nutrition labels and begin swapping out unhealthy options.
Make it easier for you to transition to healthy foods with supplements such as alkaline greens. By adding this to your soups, smoothies, and other foods, you can increase your intake of greens without noticing it. This 100% raw and organically produced green superfood powder contains more than 50 ingredients, from fruits and vegetables, to roots and seeds, and even more. Give it a try today and save 20% with code Well20.
You can also start introducing probiotic foods and supplements as a way of strengthening your microbiome and improving digestion.
You may not say goodbye to junk food and fast food immediately, but over time, you can start embracing a healthier diet for you and your family.
You May Also Like…
Editor's Note: This post was originally published on August 1, 2019, and has been updated for quality and relevancy on April 20, 2021.