Milk thistle is an herbal remedy that comes from the milk thistle plant, silybum marianum. It has long been revered for its powerful antioxidants that may protect your body from nerve damage, abnormal brain aging, and cancer.
The active ingredient of milk thistle is Silymarin and it has incredible cleansing effects on the liver and gallbladder. It also has antioxidant, anti-viral, and anti-inflammatory properties.
If you're looking for help getting dangerous chemicals and other toxic substances out of your body, milk thistle should definitely be on your list!
Taking Milk Thistle to Treat Liver Disease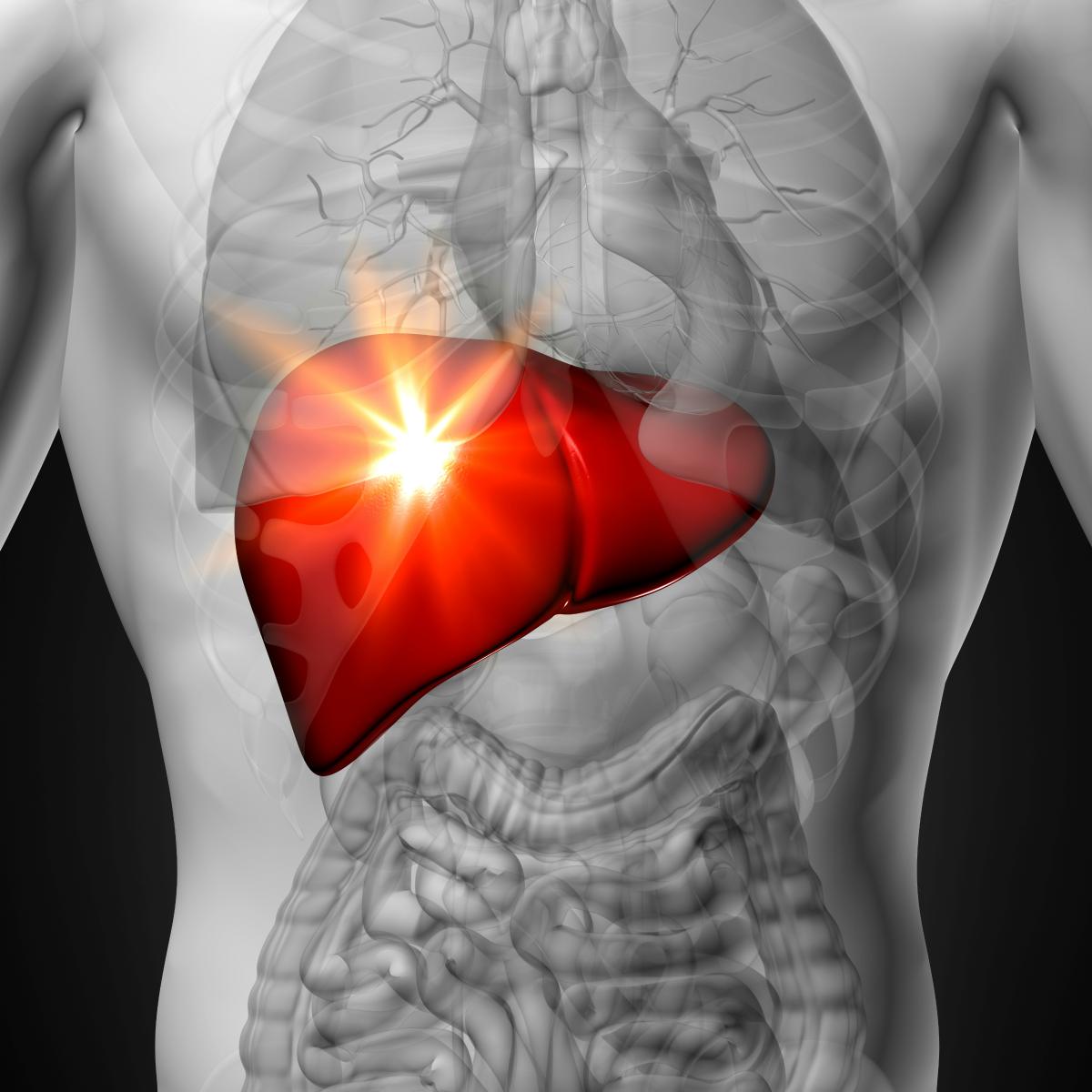 Milk thistle is known as an elixir for your liver and the king of detoxifying herbs. No herb is more beneficial and more powerful for a liver cleanse than milk thistle.
Related to the daisy and ragweed family, the milk thistle plant is said to be effective in improving liver health. It's also known to prevent liver problems like fatty liver disease, fibrosis, hepatitis, cirrhosis, and issues with the gallbladder.
Milk thistle has been proven effective in supporting the liver in detoxification from:
Heavy Metals
Prescription Medications
Chemotherapy
Radiation
Alcohol
Environmental pollution
The Science Behind Milk Thistle
Gene Bruno of the Natural Health Research Institute states that Silymarin can protect against glutathione depletion and increase glutathione levels in the liver. Milk thistle strengthens the liver cell walls, buffering them from invading toxins and supports liver regeneration.
Silymarin helps increase levels of glutathione and superoxide dismutase (SOD), your body's two most powerful intracellular antioxidants.
Glutathione is known as your body's master antioxidant and maybe your body's most important antioxidant for preventing disease. There are over 89,000 medical articles about it and its benefits to support healing or preventing cancer, heart disease, dementia, autoimmune disease, autism, and Alzheimer's disease.
Glutathione is a combination of three amino acids: cysteine, glycine, and glutamine. The secret behind glutathione's detox power is the sulfur compounds it contains.
According to Dr. Mark Hyman MD, sulfur is sticky and acts like flypaper for the toxins in your body. Free radicals, mercury, and radiation, stick to sulfur, which is then eliminated by the body.
Benefits of Milk Thistle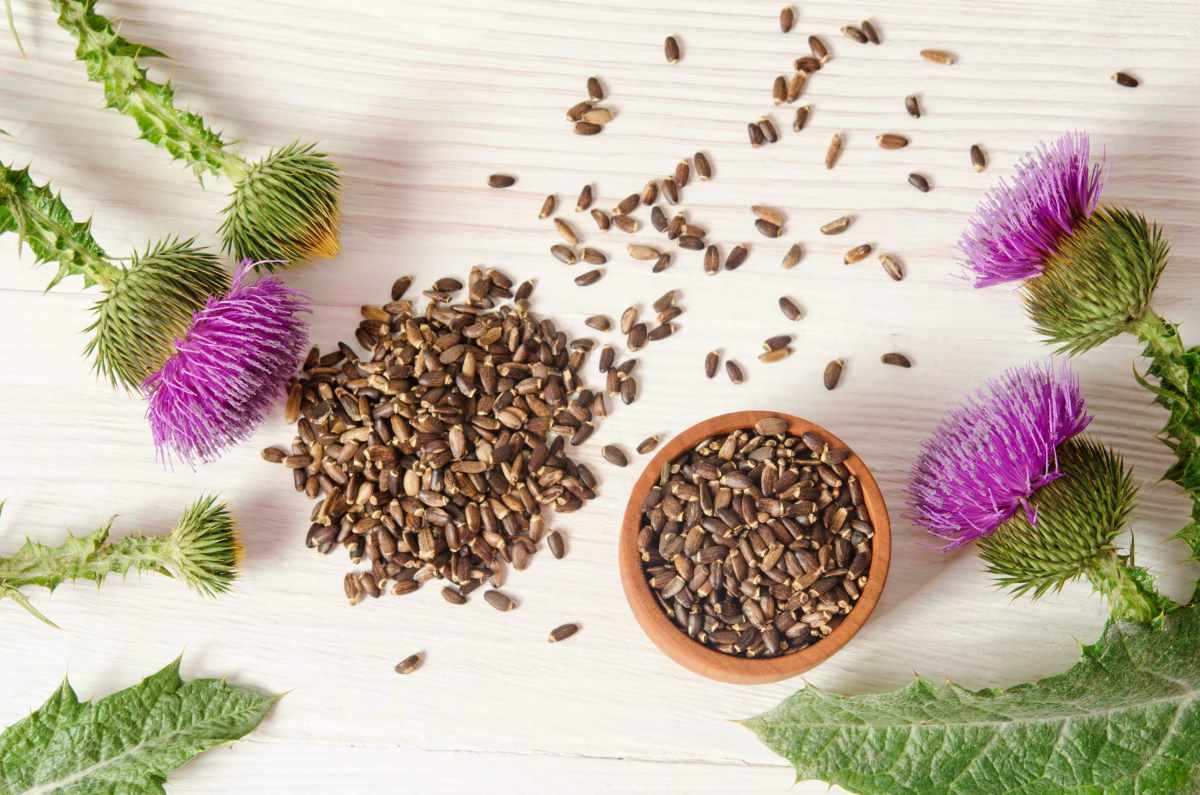 There are other reported benefits from use of milk thistle besides helping to prevent or treat liver conditions. People who have supplemented with milk thistle have reported improvements in:
Skin health
Blood sugar levels
Kidney health
Brain function
Cholesterol levels
It Can Boost Brain Function
Milk thistle has been used as a natural remedy for neurodegenerative diseases like Alzheimer's and Parkinson's for thousands of years. This is due to its antioxidant and anti-inflammatory properties which can protect your brain's neurons and help prevent age-related cognitive decline.
Animal studies have shown that silymarin can prevent oxidative damage to brain cells which could help prevent a decline in brain function. These same studies also show that milk thistle can reduce the number of amyloid plaques in the brains of animals with Alzheimer's. People with Alzheimer's often show very high numbers of amyloid plaques so if milk thistle can reduce this number, it may prove to be a beneficial way to treat this serious disease.
Unfortunately, there are currently no human clinical trials of the effect milk thistle has on brain function. It's also unknown what doses would need to be prescribed for it to have a beneficial effect.
It Could Lower Blood Sugar Levels
Milk thistle may be beneficial in lowering blood sugar levels for those who have type 2 diabetes.
It can be used as a complementary therapy for diabetics because one of the compounds in milk thistle may work similarly to some diabetic medications by helping improve insulin sensitivity and decrease blood sugar.
A recent analysis found that those taking silymarin on a regular basis experienced a significant reduction in their blood sugar levels.
The antioxidant and anti-inflammatory properties of milk thistle may also be useful for reducing the risk of developing diabetic complications like kidney disease.
It Could Improve Cancer Treatment
It's been suggested that silymarin could be helpful for people getting treatment for cancer due to its antioxidant effects. There are also animal studies which show that milk thistle may be useful in reducing the side effects of certain cancer treatments.
Studies also show that milk thistle could also make chemotherapy more effective against certain cancers and may even be able to destroy cancer cells.
However, human studies are limited and more are needed to be able to determine the exact effect that milk thistle has on cancer.
Related
This article explores how diet and cancer are connected, which foods you should eat to fight or even prevent cancer, and which foods you should avoid.
It May Protect Against Bone Loss
There are test tube and animal studies which show that milk thistle could be effective in preventing osteoporosis. In these studies, milk thistle stimulated bone mineralization which could protect against bone loss.
This research suggests that milk thistle can be useful in preventing or delaying bone loss in postmenopausal women. There are no human studies currently.
It Can Help to Clear Skin
Acne is a chronic inflammatory skin condition and it's been suggested that oxidative stress plays a major role in acne breakouts. Milk thistle has both anti-inflammatory and antioxidant properties making it a helpful acne treatment.
One particular study showed that people with acne who took 210 milligrams of silymarin per day for 8 weeks experienced a 53% decrease in acne lesions. However, this is the only study with any relevant data.
It Protects Your Body Against Radiation
The largest benefit of supplementing with milk thistle is its ability to cleanse your body of environmental toxins.
We live in a toxic world and are exposed to pollution and chemicals every single day. For this reason, milk thistle's detox properties can go a long way in helping prevent diseases.
Workers exposed to chemical xylene showed huge improvements when supplementing with milk thistle as did those who had liver damage from alcohol and prescription drug use.
Milk Thistle has also been studied for its effectiveness in lower oxidation of LDL cholesterol and in treatment for diabetic neuropathy.
A study published in the Journal of Molecular Carcinogenesis found that milk thistle can reduce the damaging effects of radiation and detoxify your body of radiation.
From cell phones to microwaves, we are exposed to radiation continually. This can add up and have a negative impact on your health over time. Taking milk thistle supplements may help in thwarting the long-term effects of these dangerous substances encountered every day.
If you want to reduce the damaging effects that toxicity can play on your health, then consider using milk thistle.
Final Thoughts
Milk thistle has some incredible detoxification benefits because of its ability to improve liver function and increase intracellular antioxidants like glutathione.
The recommended daily intake of milk thistle is 150 milligrams 1-3x daily for treatment or 50 to 150 milligrams daily for maintenance.
Common side effects of milk thistle include nausea, bloating, gas, and diarrhea. You won't have to worry about the side effects of milk thistle long as you take the recommended milk thistle dosage. However, you should talk to your healthcare provider about how any medications you are taking may be impacted by milk thistle.
Milk thistle can be a helpful, natural supplement for overall health and wellness. Your liver will surely appreciate it!
You May Also Like…
Editor's Note: This post was originally posted on December 18, 2015, and has been updated on November 29, 2021 for quality and relevancy.