Our daily lives are often so busy that 24 hours doesn't seem like enough time in a day. We have to juggle work, family, and countless other personal obligations which can cause a lot of stress and fatigue. Many people actually develop chronic fatigue syndrome and lower cognitive function because they don't get enough rest and depend on too much caffeine to get them through the day.
Too much caffeine, through coffee or energy drinks, can cause all sorts of negative side effects. In excess, it can actually make you more stressed and anxious. This is because caffeine increases cortisol (stress hormone) levels. Other risks of too much caffeine consumption include disrupting your ability to get good sleep, heart problems, nervous system issues, and dehydration which leads to lower mental performance.
However, there are some wonderfully effective, natural energy-boosting herbal medicines that have additional health benefits besides waking you up. Try the ten of the best herbs for energy when you're feeling lethargic or down in the dumps. They're some of the best natural pick-me-ups available!
Fight Stress with These 7 Herbs for Energy
1. Maca
One of the best herbs for energy and vitality is maca. Also informally known as the Peruvian ginseng, this plant from the mustard family has a long history.
Ancient accounts claimed its existence goes back to the Incan civilization. The soldiers consumed it to boost their endurance and make them ferocious and strong in battles.
Today, different studies about maca revolve around its benefits in:
Improving sexual dysfunctions and increasing libido and fertility, especially among women
Increasing natural energy by being an adaptogen
Enhancing memory and learning, particularly in children
Protecting the skin against the harmful effects of UV radiation
2. Ashwagandha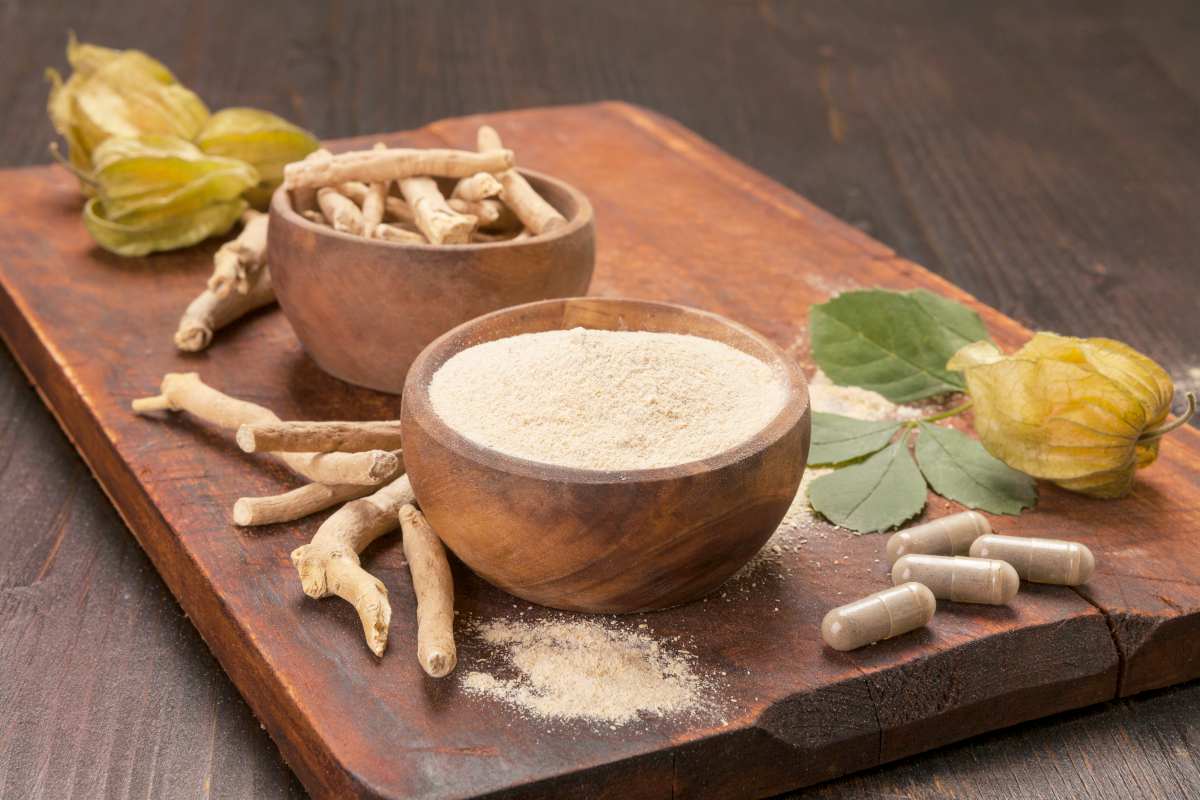 Talk about Ayurvedic medicine, and ashwagandha (aka Withania somnifera) will never be far behind. In fact, the herb is part of most of the 6,000-year history of Ayurveda, specifically in India.
The Indians of long ago and today revere ashwagandha and use it as Rasayana or a rejuvenator—and a potent one at that.
A 2017 study revealed the plant extract can help people under chronic stress—which can lead to poor eating behaviors or habits—in managing their weight.
Those who took ashwagandha reported improvements in general well-being, happiness, food cravings, reactive eating, cortisol, as opposed to weight loss those who consumed the placebo.
An active component of the herb called triethylene glycol can help induce sleep. High concentrations of the plant's extract may promote better brain health by protecting it from the effects of oxidative stress.
Related
What do blueberries, almonds, and dark chocolate all have in common? Aside from tasting great, scientists categorize them as superfoods for brain health! Learn more about genius foods you should be eating.
3. Holy Basil
Another of the natural herbs for energy is holy basil, aka sacred basil or tulsi. It's one of the most sacred plants in Hinduism. Hindu followers believe it's the earthly form of Vrinda, a goddess who worships Vishnu, the preserver.
Many Hindu homes cultivate and grow holy basil, particularly in their courtyards. Its purpose, though, goes beyond religion.
It has high levels of calcium, zinc, iron, and vitamins A and C. It also provides the following benefits:
Regulation of the immune system
Reduction of chronic inflammation
Antimicrobial properties
Protection against stress-induced cardiovascular events
Improvement of thyroid-related symptoms
In a 2011 study on the role of the tulsi plant for anxiety and depression, it showed it can be just as effective and can be a complement to conventional medications.
4. Eleuthero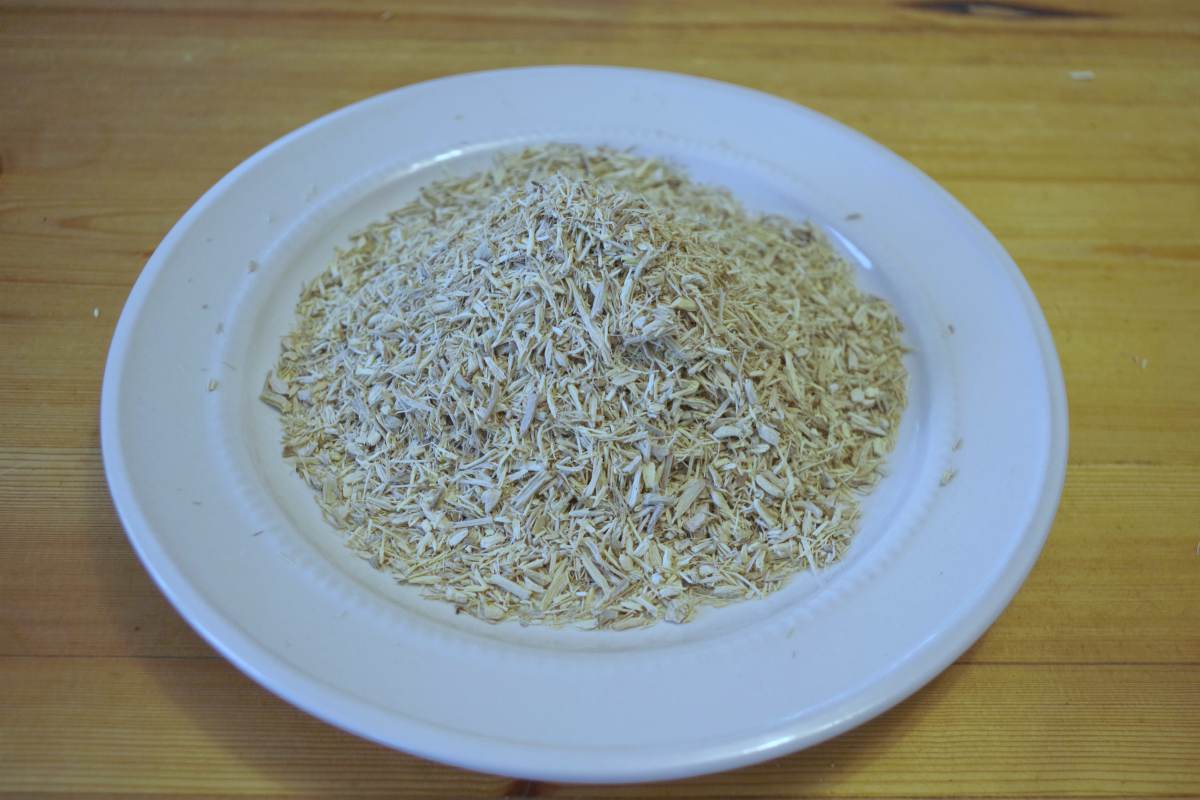 Also known as the devil's shrub or touch-me-not, eleuthero may seem to be an elusive plant. However, this herb has been a part of traditional Chinese medicine for energy and wellness for hundreds of years.
Like most of the plants on the list, this is an adaptogen, but it does so much more than help the body manage stress. A 2011 study revealed it can reduce both physical and mental fatigue.
It can also bind with estrogen receptors, helping women deal with the effects of menopause. It can act as a stimulant to help keep yourself alert and awake, as well as boost low blood pressure (hypotension).
People with type 2 diabetes are prone to fatigue, especially when their blood sugar levels are low. A peer-reviewed study on the plant showed it can support glucose metabolism.
5. Rhodiola
Another herb for an energy boosting is Rhodiola (aka Rhodiola rosea), a flowering herb that thrives in the colder regions of Europe and Asia. While some use it as a groundcover, many consume its roots for the anti-stress effects.
Those who take it may cope better with stress-related burnout and physical fatigue. Those who struggle with brain fog or poor concentration can also take this to reduce mental stress.
A randomized double-blind placebo-controlled study, meanwhile, showed it can be efficient in treating symptoms of depression. Even better, it may be safer and easier to tolerate than mainstream medicines.
6. Sage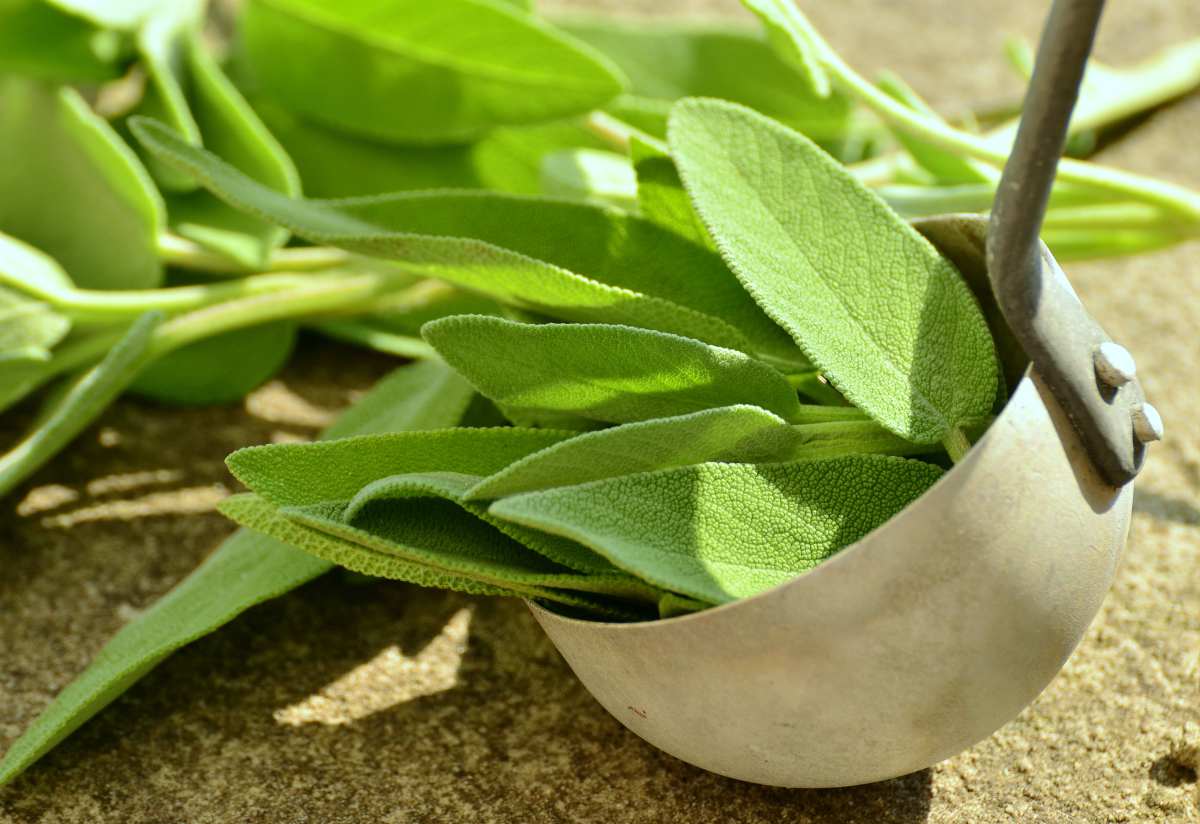 Sometimes, the source of your low energy and vitality is invisible to the eye. It can be your past hurts or traumas, as well as a series of bad luck or karma.
If you believe in these, then an herb for protection against negative energy is sage. It could be because there is a type of sage, Salvia divinorum (Latin for "sage of the diviners") that can induce psychoactive effects or altered states of consciousness.
It may make your subconscious more receptive to healthier behaviors and habits, including developing a more positive mindset.
Sage may also have compounds that can fight against insomnia, and 2007 research cited its antimicrobial properties. In fact, burning sage can reduce the bacteria in the air by as much as 94%.
7. Green Tea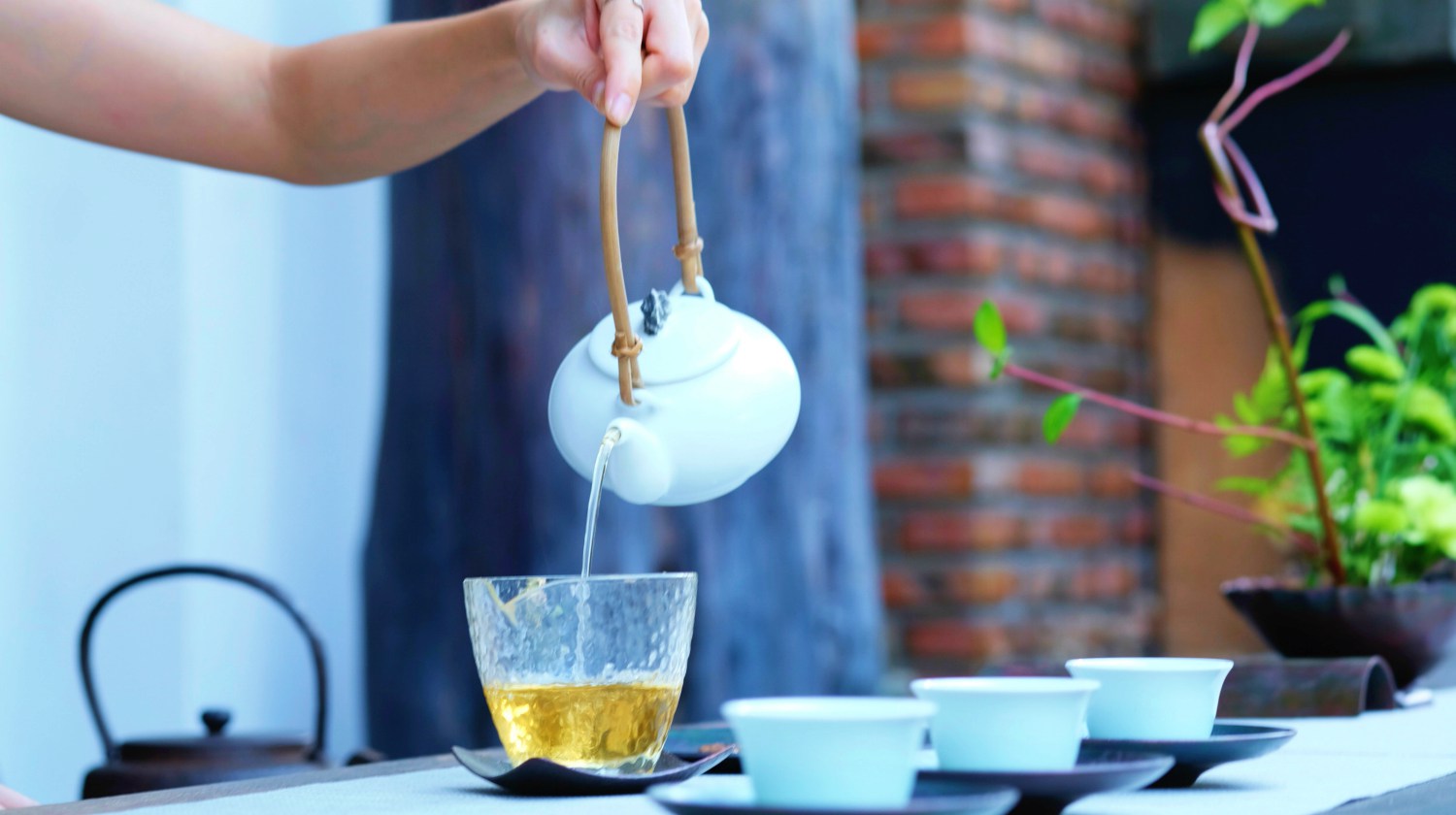 A lot of people drink black tea to boost their energy, but they can also enjoy a long list of benefits by consuming green tea.
As one of the best herbs for energy, it works like coffee since it contains caffeine. The significant difference is L-theanine.
L-theanine is an amino acid that works with gamma-aminobutyric acid (GABA), which is an inhibitory neurotransmitter. In other words, it reduces the likelihood of neurons making a firing action.
When GABA attaches to a GABA receptor, it then produces a calming or relaxing effect. In the process, L-theanine helps ease the symptoms of stress, fear, and anxiety.
Related
In this post, we'll answer all your questions about probiotic tea, including what's in it and how it can support both the digestive system and immune health.
8. Cordyceps
Cordyceps is an adaptogenic herb that, like others on this list, has been used in remedies for thousands of years. Interestingly, it's a fungus that grows on caterpillars… And while this may seem gross, its ability to raise energy levels is anything but.
According to Dr. Svetlana Stivi MD, Cordyceps energizes people on a cellular level through increased ATP production. ATP is the molecule that carries energy from digested food to the cells, so you need enough of it to stay alert.
Other benefits of Cordyceps include providing a boost to the immune system through its antioxidant properties and reducing pain from its anti-inflammatory properties.
9. Schisandra
Schisandra is an herb (well technically a berry) that helps to boost energy due to a compound called lignans. Lignans are found in a variety of plants and also have properties that can reduce the risk of cancer.
Schisandra is another adaptogenic herb that not only increases energy and concentration but can improve overall brain health. It has been shown to even help prevent Alzheimers and Parkinson's disease.
10. Ginseng
This herb comes in multiple forms. We mentioned siberian ginseng (eleuthero) above, but other more common forms are American ginseng and Asian ginseng (aka Panax ginseng). They both have different benefits, but the American one is a better stimulant.
American ginseng also supports the adrenal glands along with slowing down the effects of aging and helping with concentration. However, any kind of ginseng is not meant for long term use as it can cause or worsen insomnia as it is a strong energizing component.
The Challenge of Finding These Herbs for Energy
While these herbs are great energy boosters, buying them individually can be a challenge. You may not see them in your local stores.
For example, the best source of maca is still the Central Andes. Holy basil is usually found in India, however you can purchase seeds online and grow it yourself if it's appropriate for your climate.
If sourcing the herbs is a challenge, you can invest in herbal supplements that contain a blend of these herbs, such as this TRUWILD Adaptogen blend. It already contains ashwagandha, maca, Siberian ginseng, cordyceps, holy basil, and gotu kola (a mild adaptogen also known as the "herb of longevity") to improve your health and well-being.
Be sure to consult with your health provider before using any of these herbs in any form as they can have potential negative side effects with medication interactions as well as cause a mild to severe allergic reaction in some people.
Stress is a natural response, but sometimes, it can be overwhelming. These herbs for energy are your best allies in coping with the daily stressors and living your best life!
You May Also Like…
Editor's Note: This post was originally published on June 26, 2019, and has been updated for quality and relevancy on June 17, 2021.