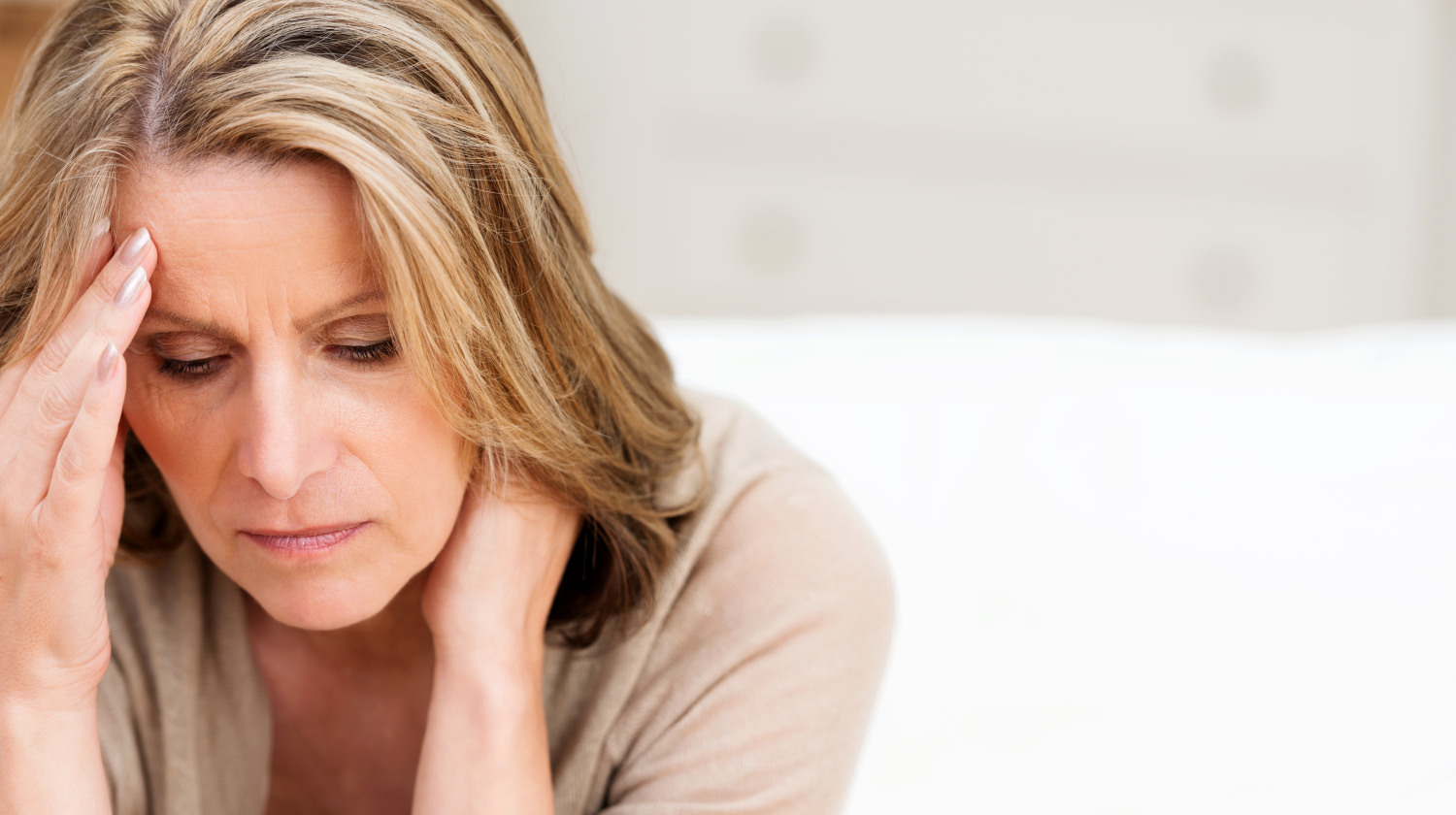 Do you have a leaky gut? Learn more about leaky gut syndrome and how you can heal the natural way.
RELATED: Easy Ways to Speed Up Digestion and Metabolism Naturally [INFOGRAPHIC]
In this article:
Say Bye-Bye to Leaky Gut with These 9 Tips
1. First Things First: Know What a Leaky Gut Is to Fight It Well
The first step to healing is acknowledging what you have, and in this case, you may be experiencing a leaky gut.
What is leaky gut syndrome? It refers to the increased permeability of the intestinal wall.
To help you understand, here's a science lesson focusing on the digestive system. Many body organs comprise it and it includes the small intestine.
The small intestine is where most of the absorption of nutrients, vitamins, and minerals happen. Along it is the intestinal wall with small gaps that allow nutrients to pass through and combine with the bloodstream.
It also prevents substances that should not be part of the intestine from getting through. Sometimes, though, it happens, resulting in a leaky gut.
In reality, there's a lot of controversy about leaky gut syndrome as not all doctors believe it exists. Many studies, such as this one published in Gut, revealed that it does.
The symptoms of leaky gut syndrome can vary. Some of the common ones include the following:
Bloating or gas
Chronic diarrhea
Brain fog or memory loss
Chronic fatigue
Skin issues and itchiness
Headaches
Joint pains
These symptoms are general, making the diagnosis difficult. You may consider taking the leaky gut test, which is a urine exam that some labs now offer.
2. Cut Back on Gluten to Avoid Hurting the Gut Lining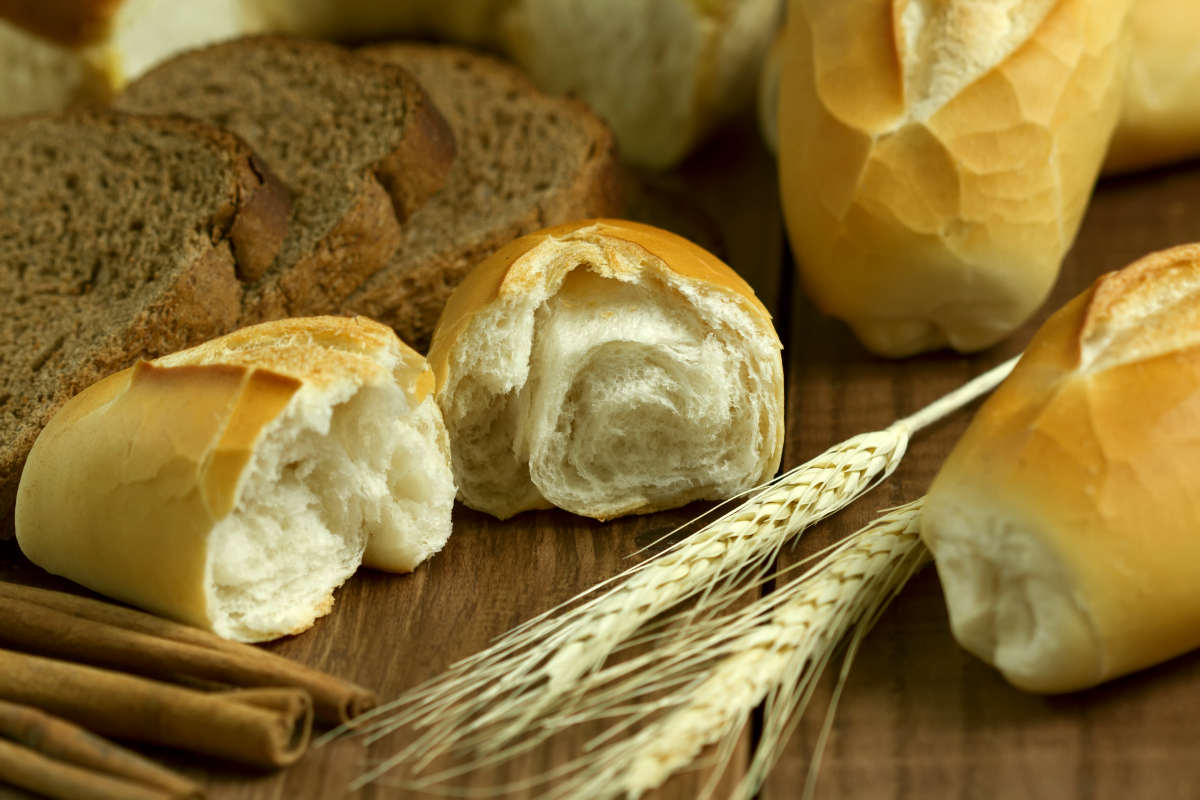 What is gluten? It is a type of protein found in some grains such as rye and wheat. It makes the bread chewy and allows the dough to rise.
The proteins that comprise gluten are glutenin and gliadin which some people are sensitive to. Gluten can also be a trigger for people with celiac disease, which is an autoimmune condition.
What is Celiac Disease? It is a disease characterized by a person's predisposition to be sensitive to gluten. Consumption of it can trigger an immune response that can damage the intestines.

You don't need to have celiac disease to avoid gluten, however. If you don't feel good after eating bread, for example, perhaps you're sensitive to the proteins.
The more the body exposes itself to gluten, the more it irritates the lining of the intestines and the immune system acts out. It may then affect the strength of the intestinal wall, which leads to a leaky gut.
When shopping, look for gluten-free food items. Dine in restaurants that can also give you this option.
If you love to cook, it's not enough for you to use gluten-free products. Ensure there's no trace of gluten in the kitchenware you use.
3. Get Rid of Sugar
Consuming excessive artificial sugar, especially fructose, is a risk factor for obesity and increased intestinal permeability. Both of which are also closely associated with non-alcoholic fatty liver disease.
How can sugar promote a leaky gut? Some experts believe it has something to do with yeast.
In the intestines are thousands of different types of bacteria, including yeast. Each of them has their respective roles in ensuring harmony and balance in the organ.
Yeast, though, loves to feast on sugar, so eating more of it means getting these fungi fatter. In turn, they can develop long branches that may eventually penetrate or destroy the wall.
4. Nourish Your Intestines to Promote Friendly Bacteria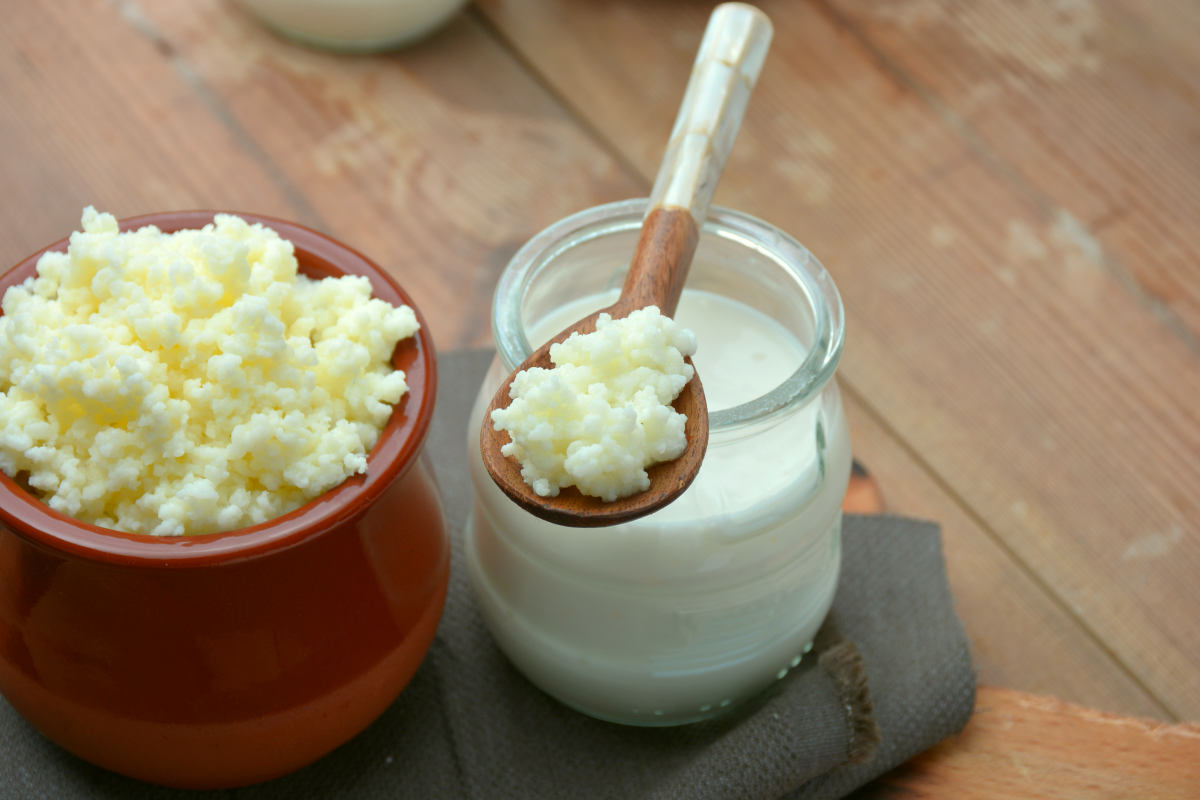 Remember yeast? It's just one of the microorganisms that can overdevelop and lead to increased permeability of the intestines.
You can learn how to fix a leaky gut by defeating them in number and quality: eat fermented foods.
Fermentation is actually a natural process that happens in the intestines when they break down sugar. Bacteria can then dine on them.
When you have gut issues, it's possible you have more of the bad microorganisms than the good ones. What you need to do is nourish them by eating fermented foods.
Here are some of your options:
Yogurt
Kimchi
Kombucha
Pickles
Kefir
Tempeh
Miso
Note: Many grocery stores now offer instant versions of these foods. Make sure to check the label as some of them may contain a lot of artificial sugar.
5. Consume Bone Broth to Supplement Collagen
Do you know one of the best ways to heal a leaky gut is to consume bone broth? This soup base contains an essential component called collagen.
Collagen is a structural protein that provides strength and integrity in many parts of the body such as the skin and connective tissues like the gut. Picture it as a scaffold that holds the framework together.
When the intestines become permeable, it means the structural integrity also weakens. Consuming bone broth can help supplement the tissue with more collagen.
RELATED: 3 Tips For Cleaning Your Colon
6. Reduce Your Stress to Decrease Inflammation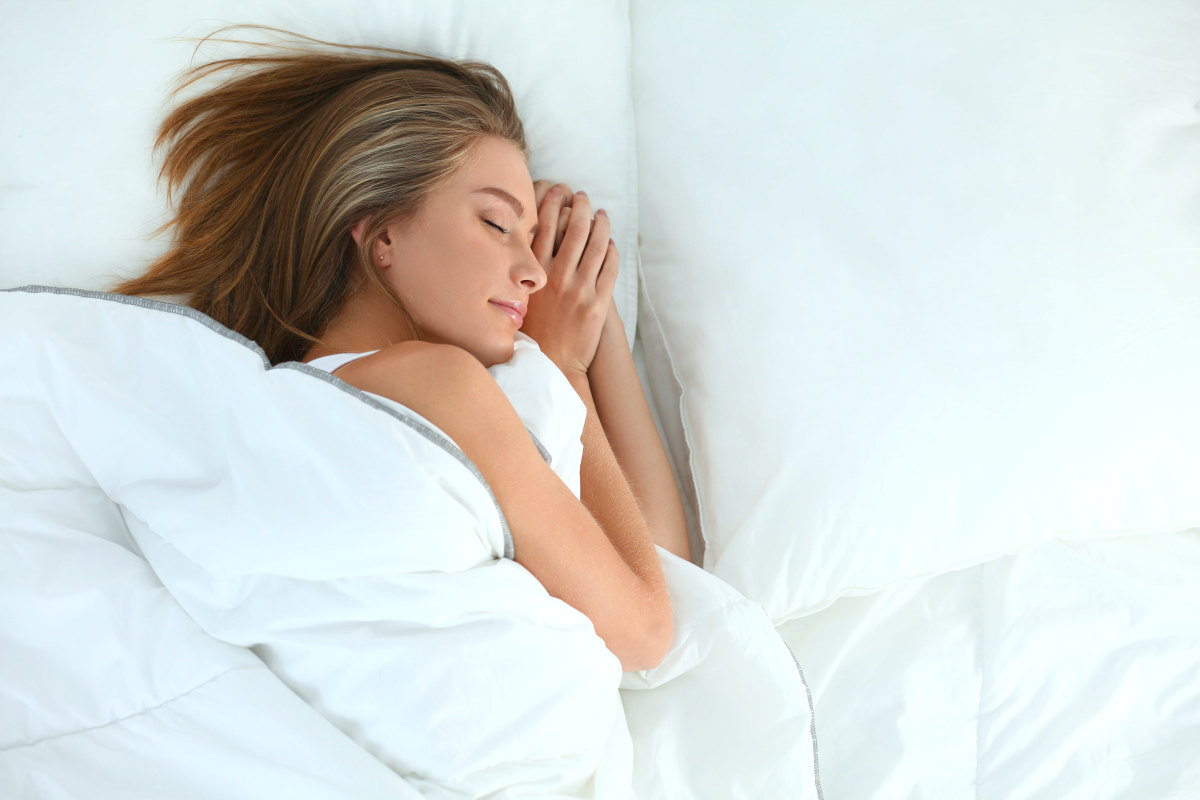 Have you experienced a variety of symptoms while you're in a stressful situation? Perhaps you have a stomachache, bloating, or diarrhea.
Stress can cause all sorts of changes in the way the body behaves, and the gut is not an exemption. It affects not only the gut secretions but also the permeability of the walls.
People who are chronically stressed may not have the ideal healthy lifestyle as well. They may lack sleep or may not eat the right types of food, which increases the risk of having a leaky gut.
When you're in this situation for so long, it may be challenging to reset. You can try supplements to help improve your sleep.
7. Go Easy on Your Workouts to Avoid Worsening Your Condition
When it comes to healthy living, exercising is a must. With gut issues, however, you need to rethink how you do it.
A 2017 study revealed excessive and prolonged strenuous exercise may increase the risk of loose intestinal walls due to the injuries they can sustain.
It doesn't mean you should stop exercising. If you want to proceed with healing a leaky gut naturally, you may need to make adjustments.
It may include doing low-impact exercises such as yoga or swimming. You may also take a break every other day or limit your workout to no more than two hours.
8. Consider Taking Supplements to Speed Up Leaky Gut Treatment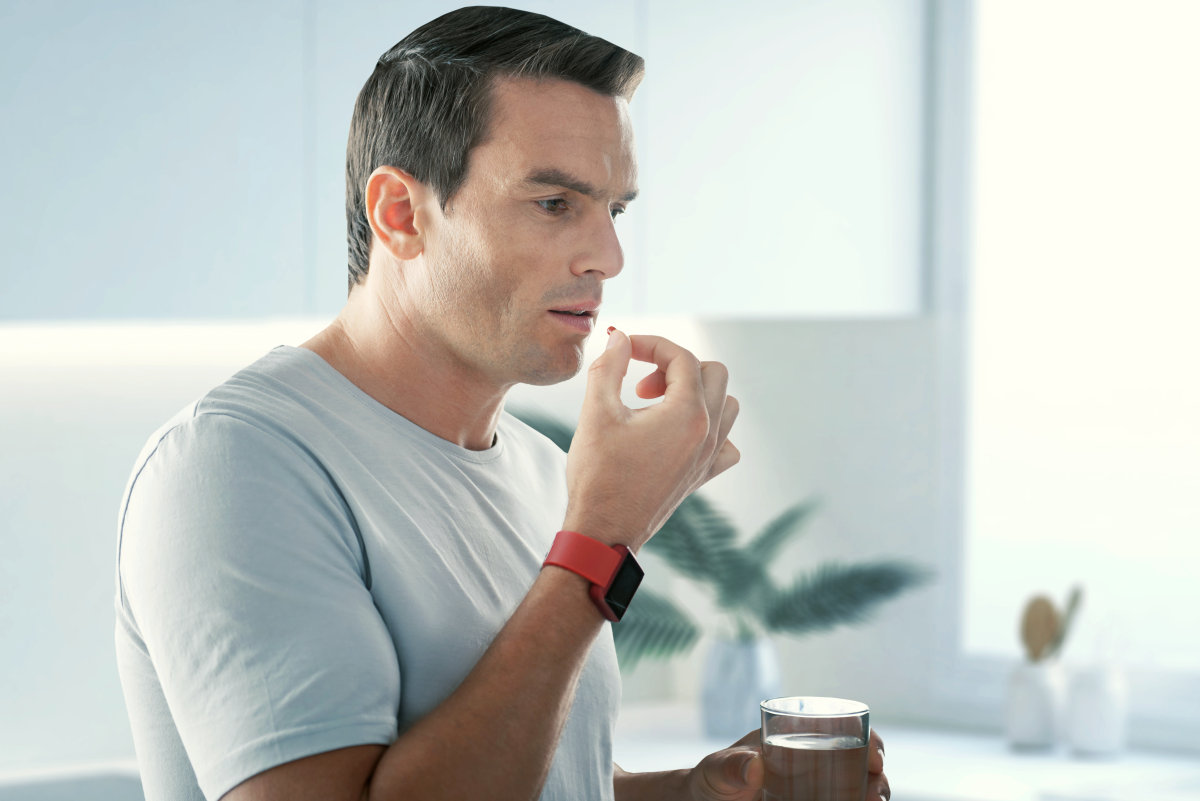 Maybe you're already feeling a lot of symptoms, and you want to give yourself a day off from all of them as soon as possible.
One of the ways to heal leaky gut syndrome fast is to get help from leaky gut supplements. Focus on the following:
Collagen peptides
Zinc
L-glutamine
9. Feed Your Gut Bacteria with the Right Leaky Gut Diet
Since the problem involves the small intestines, it's only right to pay close attention to the types of food you eat. When you have a leaky gut, you can consider:
Increasing your fiber intake as bacteria love to eat it as well
Nourishing your body with plenty of greens to reduce inflammation and improve immune function
Staying away from processed and junk food, which is usually high in sugar and boosts inflammation risks
Eating healthy or good fats such as avocados, olive oil, and some nuts
Adding sprouted seeds to introduce essential nutrients such as zinc and reduce the anti-nutrients like lectin
What are Anti-Nutrients? These are compounds present in plants that reduce the ability of the body to absorb nutrients.
Healing a leaky gut may take a while, but it's definitely possible. Even better, you can do it naturally since medications may only make the situation worse.
Before you do anything, though, always consult with your doctor. Work with them to find out the best course of action.
You can use this as your guide when you want to ask the right questions or make informed health decisions.
What are your tips on how to treat a leaky gut? Share them in the comments section below.
Up Next: