How is your gut health doing? To better understand the role gut health plays in your overall well-being, here's a list of reasons why it matters!
RELATED: Is Gluten Bad For You? Let's Find Out!
Why It's High Time to Pay Attention to Your Gut Health
What Is Gut Health?
To understand what gut health is, it's essential to define the gut.
Many people believe it refers only to the small and large intestines. It is actually the entire gastrointestinal tract which covers much of the digestive system.
Picture it as a long tube that runs from the mouth to the anus. As soon as you put food into your mouth, the digestive system, or the gut, is already working.
The saliva and teeth help break down the food, so it passes down your esophagus as efficiently as possible. The esophagus can perform muscular contractions to push the food down into the stomach, which contains acids and enzymes to further break down the food.
The stomach acids are strong enough to kill some of the potentially harmful bacteria present in the diet. After the stomach, the food proceeds to the small intestine, which is a 6-meter-long tube.
It sorts out food into protein, fats, and nutrients. This organ also absorbs the vitamins, minerals, and other components the body needs before passing them into the bloodstream for distribution.
Throughout this process, the body produces waste, which goes toward the colon or the large intestine. The gastrointestinal tract, however, receives some help from unlikely allies: the gut flora — in other words, microorganisms such as bacteria.
Where Can You Find the Gut Flora?
Flora refers to a community of microorganisms. These include protozoa, fungi, bacteria, and other types of single-celled organisms.
For many years, these organisms received a lot of bad rep since people usually associate them with sickness. To be clear, some bacteria are bad, and they can be present in the body, as well.
The presence of more healthy organisms may eventually defeat the bad ones.
The flora is found in the different parts of the body, but they are usually found in the skin and the large intestine. The highest concentration is in the latter, particularly in the cecum — a pouch that connects the small intestine to the colon.
The gut flora can form a genetic community called the microbiome. Imagine it as a place where viruses, bacteria, and other organisms live harmoniously with one another.
Overall, there are more of these than cells in the body. In fact, there are trillions!

The number of microbiotic genes is 200 times more than human genes. One may even say the body is a collection of microbes.
When Does Your Body Acquire Gut Bacteria?
Many types of research now show babies don't come out from a sterile womb. Some studies, though, revealed infants can already have some gut bacteria even before they are born.
Researchers discovered this by looking into the meconium, and animal research showed similar results.
What is meconium? It is the first stool of newborn babies. It is dark green in color and is composed of all the materials the baby ingested while in the uterus, such as bile, amniotic fluid, mucus, water, lanugo, and intestinal epithelial cells.
During childbirth, the baby comes into contact with these bacteria as they pass through the mother's vagina or the abdomen. The more they spend time in the environment and around other people, the more they build their gut flora.
Why Is Improving Gut Health Important?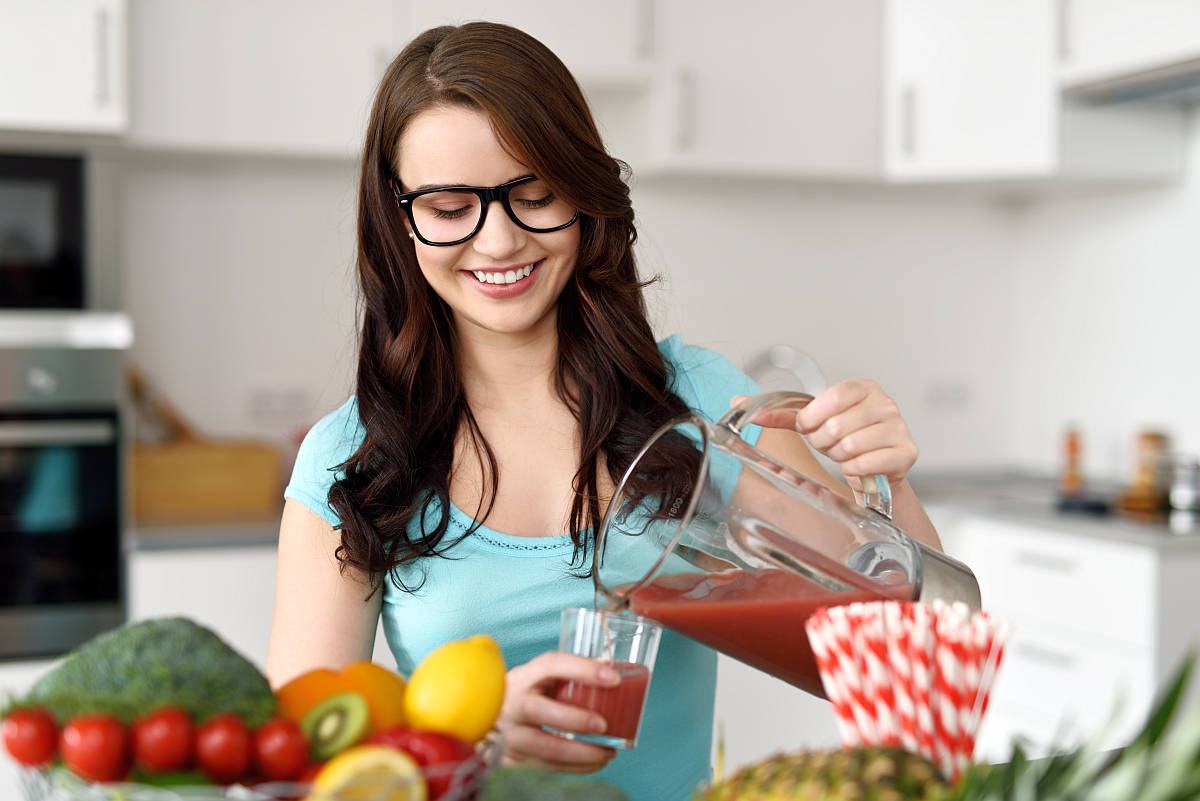 Everyone needs to understand the importance of gut health not only because there are trillions of them in the body but because they play many roles in the body. Their functions can improve a person's well-being.
1. Your Microbiome Can Change Over Time
The microbes present in the body can also change as a person grows older. As soon as a baby enters the world, these organisms are already present.
As they age, the number of microbes also increases, especially when they reach three years old. During this time, the microbiome is already similar to that of an adult.
They can also differ depending on where they thrive. The bacteria on the cheeks are different from the ones that live in the intestines, for example.
The profile of the bacteria will continue to modify, but they have the tendency to dwindle in number as you age.
2. There's a Strong Connection Between Gut Bacteria and the Immune System
Many studies have revealed a link between bacteria in the colon and the body's immune system. One of these is research conducted by the Oregon State University in 2013 that said they do "talk."
The gut flora can also influence the way the immune system behaves. It's like a mother-child relationship.
These bacteria teach the immune system to learn to recognize good and harmful microorganisms. This way, it doesn't flare up or create an abnormal response every time it comes across "threats" such as dust, pollen, and other types of microbes.
3. The Gut Microbiome May Affect Mental Health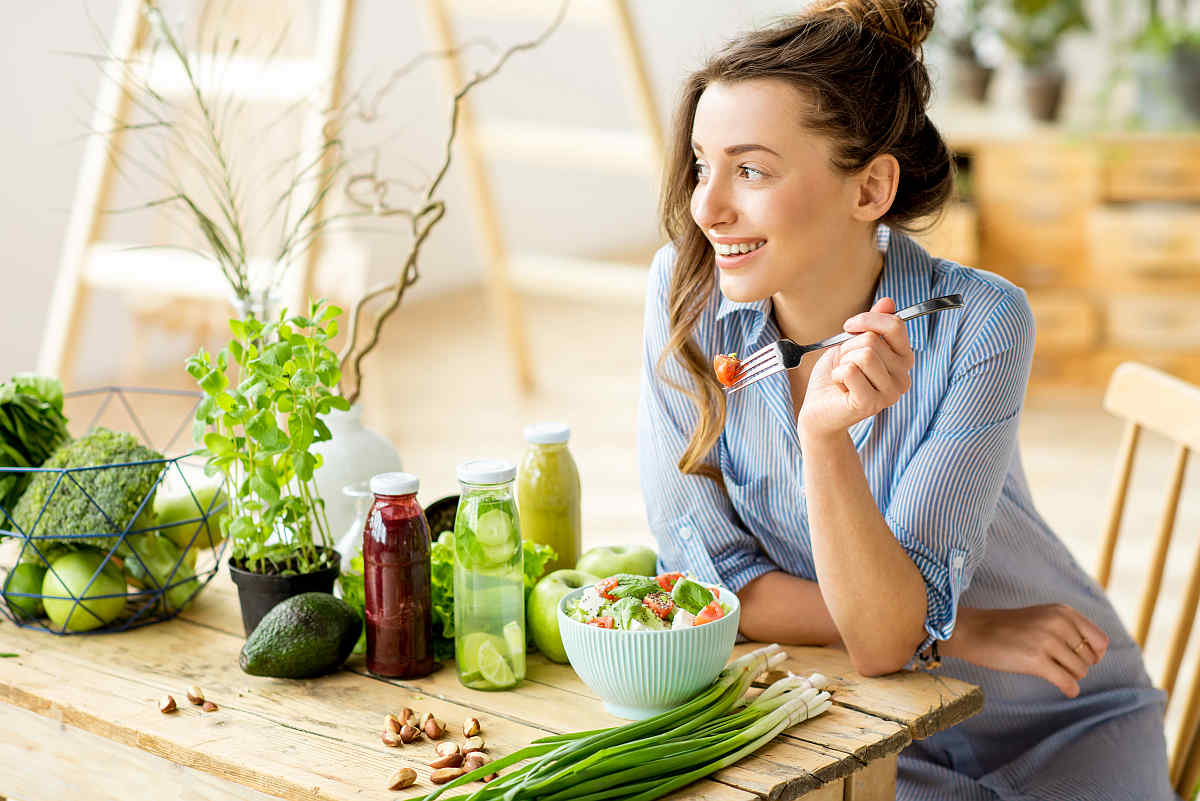 These bacteria are like other living things. They have genes and even enzymes that can interact with different parts of the body, such as the brain.
The notion that it can affect mental health has been controversial, but a population-level study may change that. The research suggested some of these microbes may produce neuroactive compounds, and they may have a direct association with depression.
4. Any Changes in Gut Health May Increase the Risk of Certain Diseases
Do you ever wonder why you tend to get sick easily when you're under a lot of stress? It may not be due to over-exhaustion but because of gut changes.
A 2011 study by the Ohio State University researchers revealed stress could alter the composition of the gut flora. To be specific, they become less diverse, and harmful bacteria such as Clostridium may increase in number.
RELATED: Easy Ways to Speed Up Digestion and Metabolism Naturally [INFOGRAPHIC]
What Are the Signs of an Unhealthy Gut?
You will know it's time to improve gut health when you show the following signs:
Chronic constipation or diarrhea (or other changes in the bowel movement)
Persistent bloating and gas
Headaches and brain fog
Feelings of exhaustion or fatigue
Skin rashes or itchiness
Abnormal craving for salt or sugar
Weight changes
Feelings of anxiety or depression
Nutritional deficiency
Leaky gut
Autoimmune condition
Leaky Gut Definition: It is a condition characterized by damage to the walls of the small intestine. It allows toxic waste, bacteria, and undigested food particles to penetrate the bloodstream.
As you can see, these signs or symptoms can be general. It is not surprising that people may not be able to recognize that they have gut issues.
Note, too, the lack of signs does not mean there is no problem with the flora. Perhaps it is not severe enough to manifest as symptoms yet.
Who Are at Risk of an Unhealthy Gut?
Anyone may develop an unhealthy gut, but the following may have a higher risk:
Newborns because they still don't have a healthy gut flora
Older people since gut bacteria can become less diverse as the person ages
People taking antibiotics as these medications can also impact good microbes
Individuals who are overweight or obese
Those who follow a low-fiber diet
Chronically-stressed individuals
How Do You Restore Gut Health?
If you have these symptoms, don't fret. You can still take some steps to improve the health of your gut:
1. Focus on Gut Health Diet
Remember, these bacteria are alive. They need something to feed on as well so what you consume can affect their profile, number, and diversity. The question is, what is considered gut health food?
Not Sugar – The relationship among sugar, metabolism, and diseases is a lot more complex than you think. What is clear today is it can have a toxic effect on the gut microbiome, especially when it's an artificial sweetener.
Fiber – One of the best foods for gut health is fiber since bacteria love to feast on it. How much you need depends on your gender and age. According to the dietary guidelines, an average adult male needs to eat 34 grams a day while women should consume 28 grams.
Probiotics – When you are experiencing some of the symptoms above, it's possible there's an imbalance in the gut flora. It means there may be less good bacteria, or it's not as diverse as it should be. You can increase good bacteria by taking probiotics, which can be in supplement form or food such as sauerkraut.
Prebiotics – Prebiotics are different from probiotics as these are not live bacteria but non-digestible food. The body doesn't absorb them, so they end up in the colon where the fermentation process takes place. It then produces food for the bacteria, potentially increasing their number.
2. Cleanse Your Colon
Your body is like a trash bin. The more garbage is inside, the more the container smells. You need to get rid of the dirt as regularly as possible by cleaning your colon.
3. Lower Your Stress Levels
Stress is good. It's the body's natural response against threats and it prompts your body to react to dangers quickly.
It can also keep you going. Think of the terms "heart pumping" and "adrenaline high." It's what helps you deal with pressures from work and life.
When you feel it often, though, it may do more harm than good, especially to your gut. As mentioned earlier, stress, the digestive system, and immune response have a close association.
When you're under a lot of stress, you also tend to not only overeat but make poor choices with your consumption. You are more likely to consume high-fat, high-sugar foods, which can be harmful to the gut bacteria.
One of the ways on how to improve gut health naturally is to bring your stress levels down. Find even 10 minutes each day to do nothing but relax and unwind. Meditate or pursue other personal interests.
4. Exercise
Can we talk about diet without even mentioning physical activity? Exercise can also do wonders if you want to restore your gut health.
A 2019 study by the Physiological Society revealed a cardiorespiratory fitness, especially one that has a high intensity, may have a positive impact on the diversity, cluster, activity, and presence of the gut bacteria. One of the possible reasons is the increased efficiency of delivering oxygen to the tissues.
Why is gut health important? The answer is simple: it influences your well-being.
It has an impact on your immune system, your risk for chronic diseases such as diabetes, and your metabolism. It also affects your mental health, such as your mood and mindset.
When you maintain a bad diet for so long or suffer from an autoimmune disease, healing the gut may be challenging. It doesn't mean it's not possible.
What are your tips in taking care of the gut? Share them in the comments section below!
Up Next: