1. Baked Salmon with Lemon and Garlic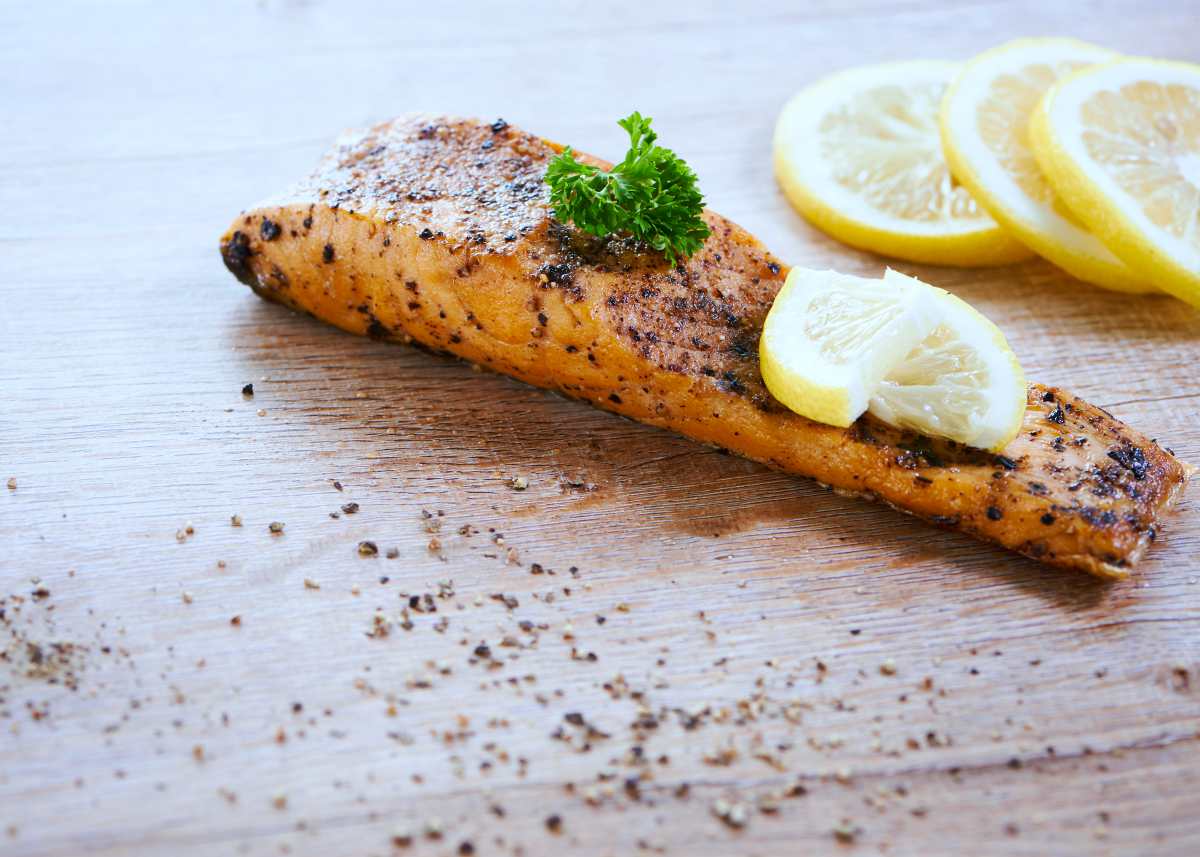 This baked salmon, which is rich in omega-3 fatty acids, seems sophisticated, but it's easy to make and takes less than 30 minutes of your time.
Ingredients:
2 pieces of medium-sized salmon
2 cloves of garlic, minced
juice from 1 medium-sized lemon
salt and pepper to taste
Directions:
Preheat your oven to 450° F.
On your baking pan or dish, spread out an aluminum foil or parchment paper.
Place your salmon, skin down, and drizzle them with olive oil. (We love Fresh Pressed Olive Oil.)
Top them with garlic, salt, and pepper.
Pour your lemon juice.
Place cut lemons on each salmon and bake for about 20 minutes until the fish turns pinkish and flaky.
2. Mind-Boosting Berry Smoothie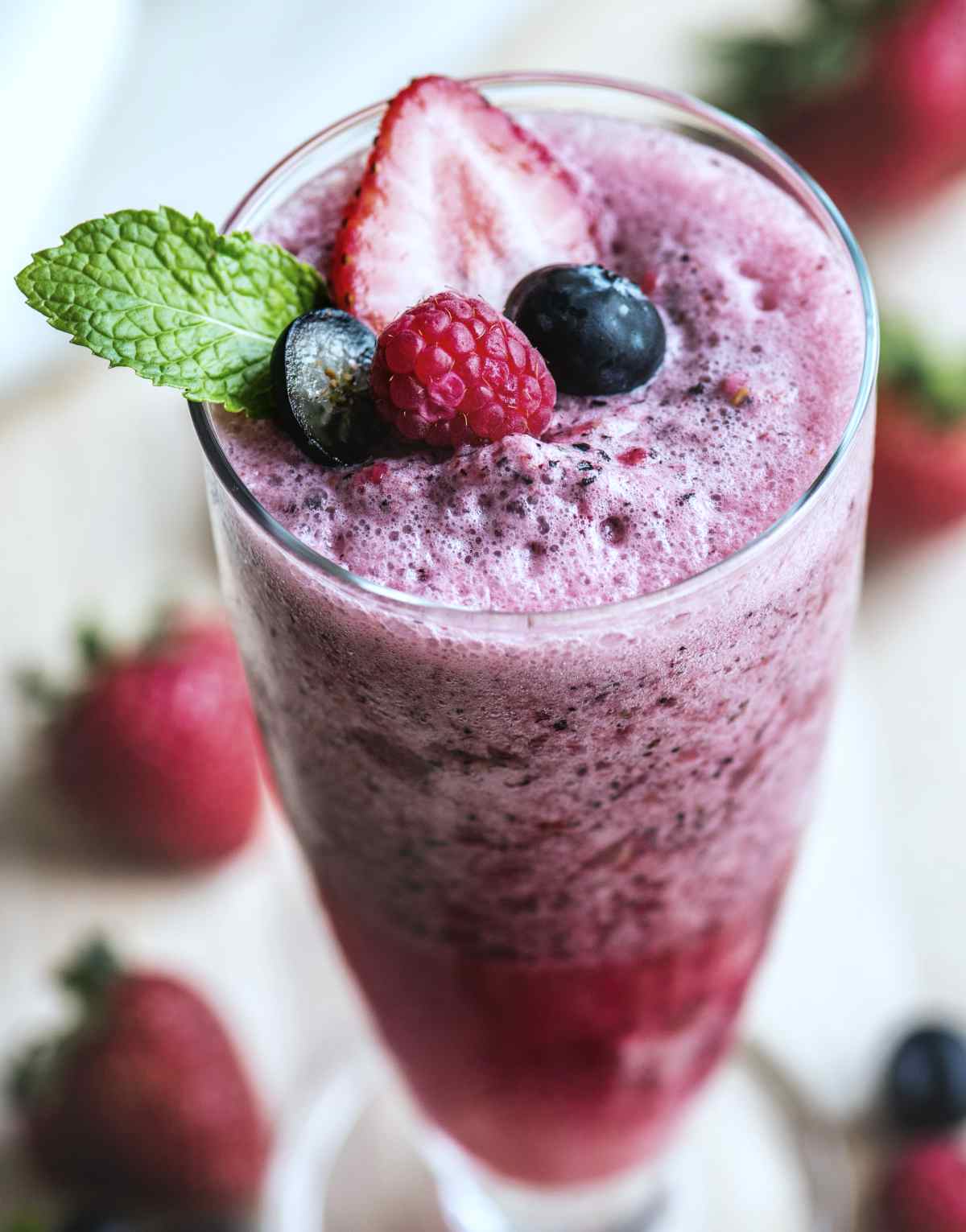 This recipe is an amazing breakfast meal replacement if you don't have time to cook. It contains some of the best brain foods such as strawberries and blueberries.
You can also add a medium-sized banana to give your body energy and coconut milk to fill your tummy for the whole morning. Add a tablespoon or two of Alkaline Greens, which have kale, spinach, and other blends that promote better brain health.
Try Alkaline Greens now and save 20% with code WELL20.
Ingredients:
a cup of strawberries
a cup of blueberries
1 medium-sized banana
2 cups of coconut milk
1 tbsp of Alkaline Greens
Directions:
Combine all the dry ingredients in a blender.
Pulse for at least 20 seconds.
Add your coconut milk.
Blend for at least a minute.
3. Cauliflower Fried Rice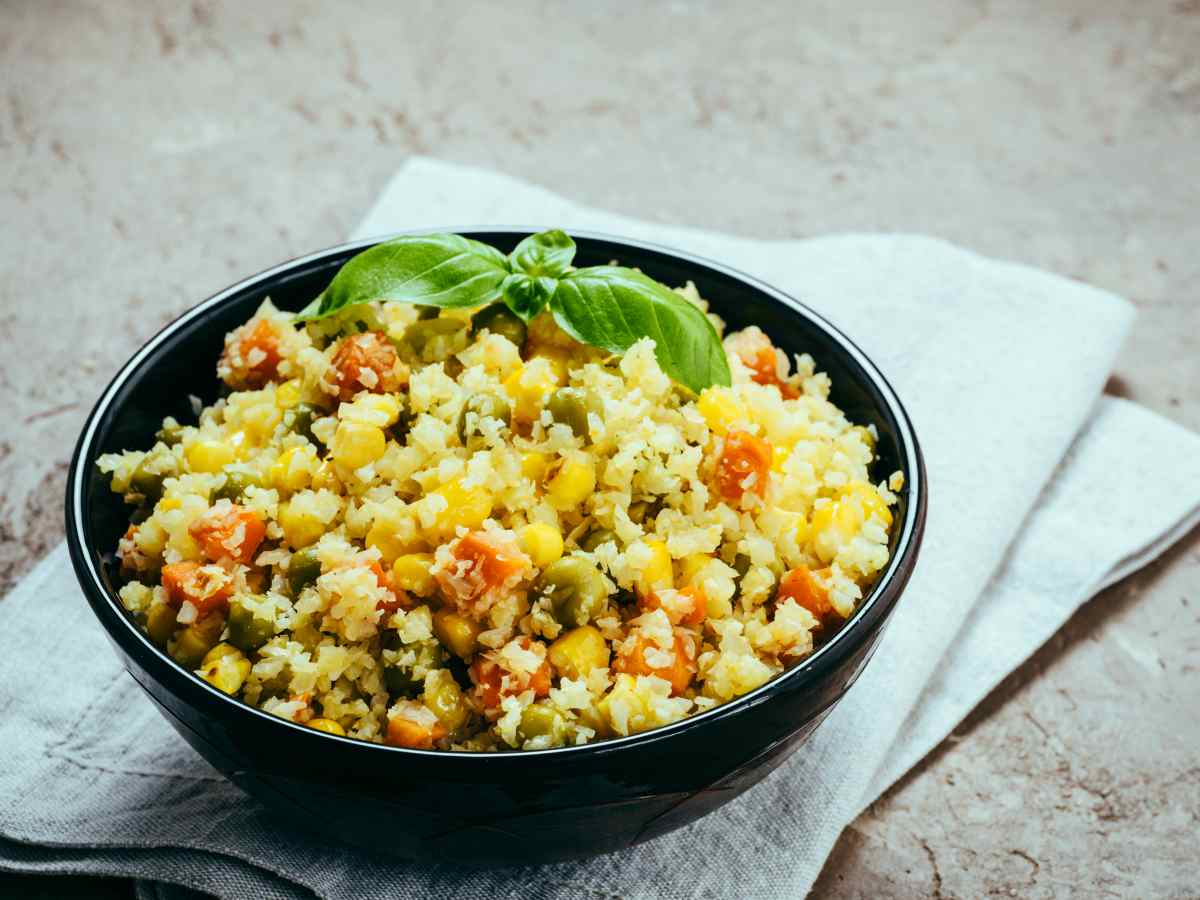 One of the healthy food recipes you must try is cauliflower fried rice. This one is full-fledged keto and Whole30 compliant and gluten-free!
It also lets you use brain-healthy foods such as cauliflower (which is rich in B vitamins), eggs, spinach, carrots, and lean meats.
Ingredients:
1 head of cauliflower, chopped into small pieces
1/2 cup of your preferred cooked meat (or go for tofu if you're vegetarian)
1 tbsp of sesame oil (you can also use olive oil or coconut oil)
1 clove garlic, minced
2 eggs, scrambled
1 onion, minced
1 tsp of low-sodium soy sauce (or coconut aminos)
chopped veggies (such as spinach and carrots)
green peas (optional)
Directions:
Using a food processor, transform your cauliflower to have a rice-like texture. Squeeze the water out and set it aside.
Heat the wok or pan and add your sesame oil or olive oil.
Sauté your onion and garlic.
Place your cauliflower rice and carrots. Add water to soften them faster.
Once the water has already dried out, add your preferred cooked meat.
Combine the ingredients first and let it settle for about 5 minutes.
Then add your soft veggies such as greens and peas. Mix them again.
Drizzle some low-sodium soy sauce or coconut aminos for flavor.
Create a space in the middle of the wok and cook your eggs.
Mix them all together and serve hot.
4. Shakshuka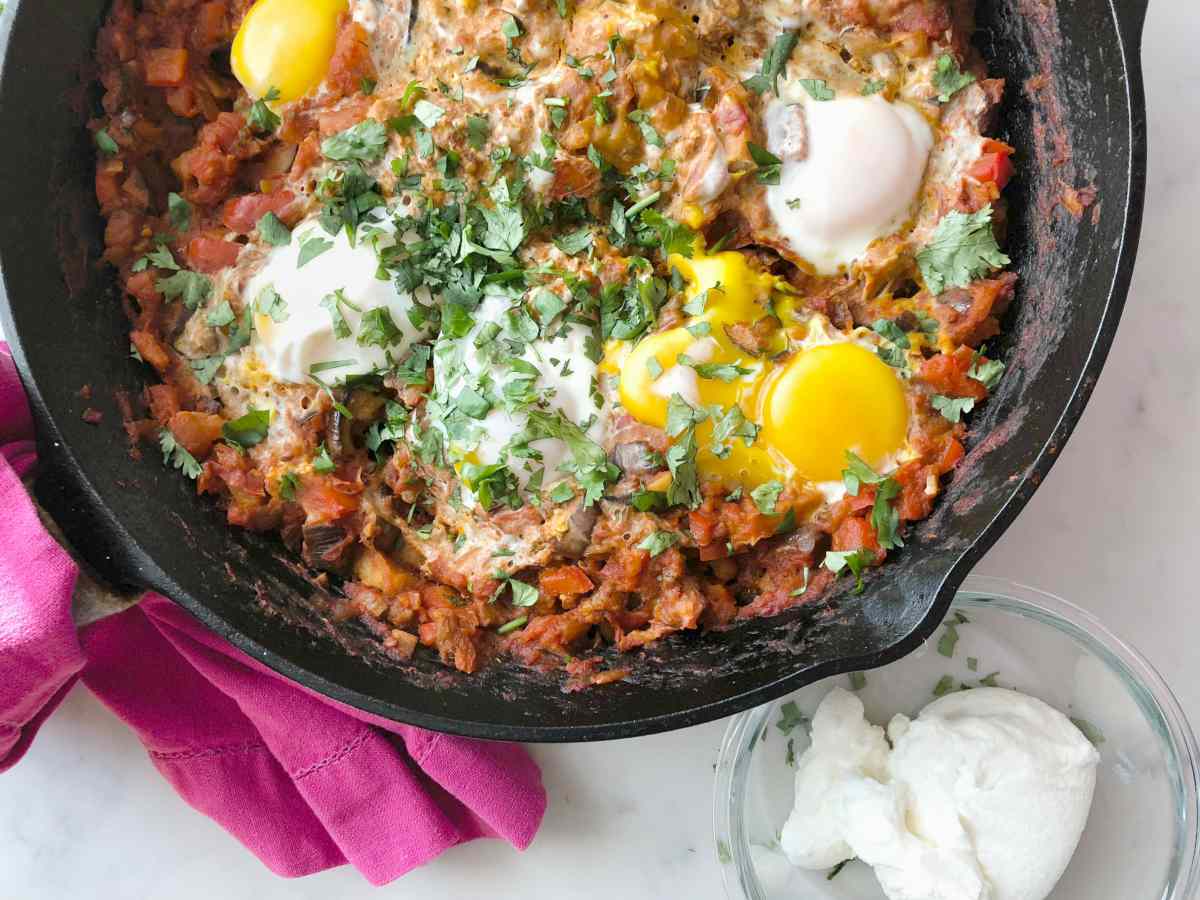 This Mediterranean dish can elevate your eggs in no time. It also uses bell peppers, which are high in natural vitamins such as E and K, as well as tomatoes, which come with plenty of antioxidants, and herbs.
Ingredients:
6 large eggs
2 green or red bell peppers, chopped
1 yellow onion, chopped
6 medium-sized tomatoes, chopped
1/2 cup tomato sauce (find the one with the fewest ingredients)
1/4 cup parsley and mint, chopped
coriander, ground cumin, and sweet paprika to taste
1 tbsp sugar (optional)
1 tbsp olive oil
Directions:
Heat a wide pan and add your olive oil.
Sauté the yellow onion and bell peppers until they soften.
Add your tomatoes, including your tomato sauce. Sprinkle coriander, ground cumin, and sweet paprika and adjust according to taste.
Let it come to a soft boil.
Then create wells or spaces in your pan, crack the eggs, and add them in gently.
Reduce the flame or heat and let the eggs settle.
Once the eggs are cooked, top the shakshuka with mint and parsley.
Serve hot with low-carb bread.
5. Coconut Chicken Turmeric Soup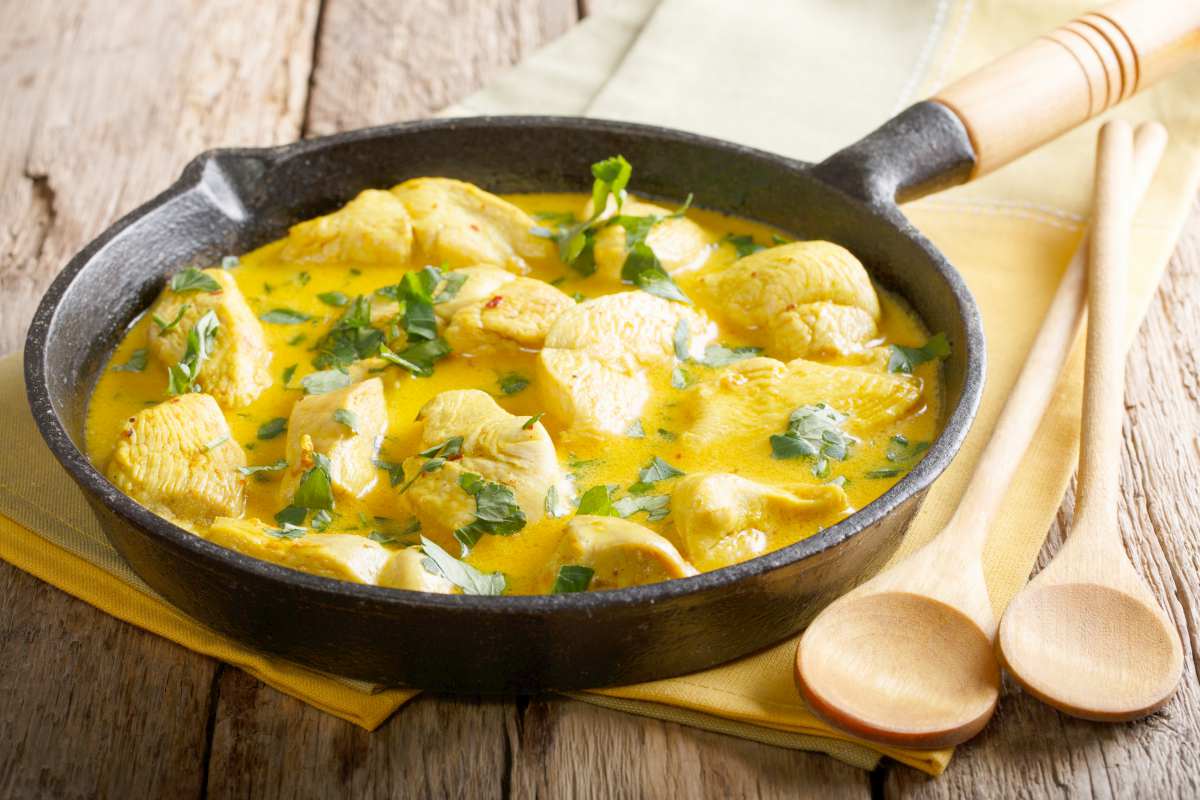 This is one of the healthy food recipes you can try when you want to impress friends and family. It's savory, filling, and nutritious.
Turmeric has a lot of health benefits including helping the brain generate new neurons. Coconut, meanwhile, is an excellent source for healthy fats and provides energy to the brain.
Ingredients:
chicken breast, chopped
1 tbsp turmeric
1 can coconut milk
3 cups chicken broth
1 cup carrots, chopped
1 tbsp coconut oil or olive oil
2 cloves garlic
1 cup celery, chopped
1 yellow onion, chopped
1 tbsp ginger, grated
1 tbsp cumin
salt to taste
Directions:
Heat the casserole and add your olive oil or coconut oil.
Sauté yellow onion, garlic, and ginger. Wait until the yellow onion turns soft (or turns white).
Add your cumin and turmeric.
Place your chicken breasts and your chicken broth. Sprinkle some salt. Wait until it simmers.
Pour in your coconut milk and bring to a low boil.
Add your carrots and celery. Wait until they soften.
Ladle the soup into your bowl and enjoy.
Related
Turmeric is a darling in the health food world right now. It's hailed for the anti-inflammatory and anti-cancer properties of its key phytonutrient, curcumin, though more research is needed to confirm its true efficacy. Well.org loves Purality Health's organic turmeric and curcumin supplements, but if you prefer a more foodie approach, try these great recipes …
.
6. Microwave Gluten-Free Chocolate Brownie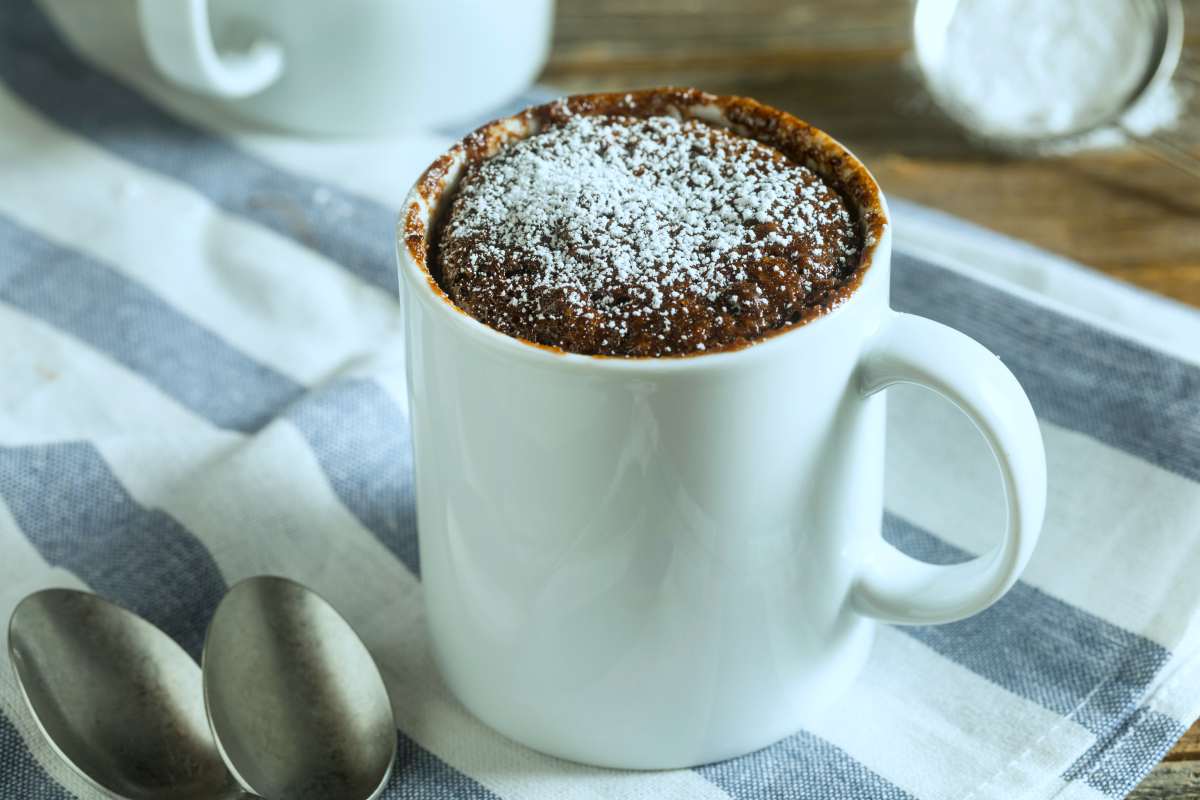 Our healthy food list wouldn't be complete without desserts. For the busy bees out there, this microwave gluten-free chocolate brownie is just perfect.
It lets you indulge in an excellent brain food, which is dark chocolate, and nuts. It also contains coconut oil for more brain-boosting ingredients.
Ingredients:
5 tbsp almond flour (not coconut flour!)
1/2 tbsp cocoa powder, unsweetened
1 tbsp mini chocolates (preferably, dark)
1 tsp almond milk
healthy sweeteners such as Stevia or coconut sugar
vanilla extract
1 tbsp almond butter
1/8 tsp baking powder
1 1/6 tsp sea salt
Directions:
Grease your mug or ramekin.
Combine your coconut oil and butter.
Add the rest of the ingredients except for the chocolates. Mix until they become smooth and liquid-like. Remove all the lumps.
Top them with your chocolates.
Heat the mug in a microwave for at least a minute or two.
Let it cool for a minute and serve.
7. Ahi Poke Bowl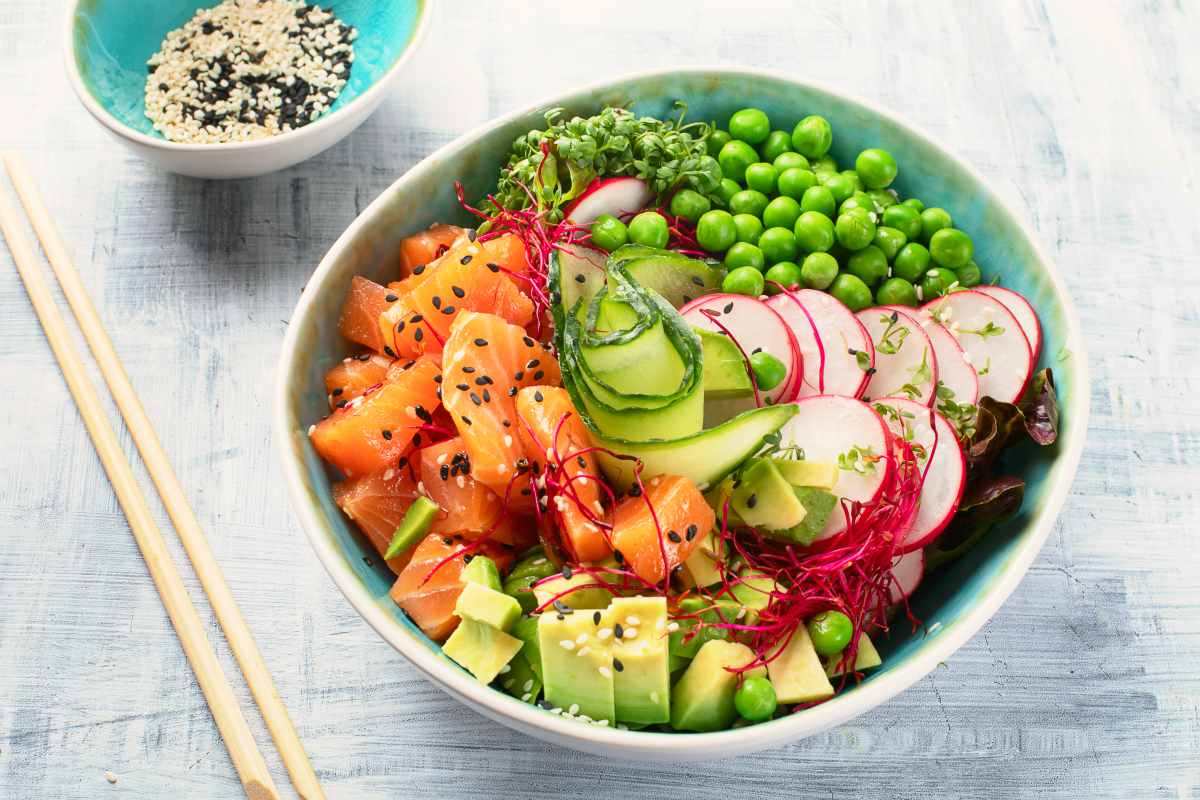 If you want to be more adventurous with your brain-healthy dishes, then the ahi poke bowl is a must-try. It is a flexible dish that combines ahi tuna, cooked rice, and salads.
Ingredients:
fresh tuna, chopped
1/4 cup low-sodium soy sauce or coco aminos
1 tsp rice wine vinegar (or any vinegar to your preference)
1/2 cup green onions, sliced thinly
2 cups salad greens
2 cups rice, cooked
1/2 tsp sesame seeds (can be toasted)
chili flakes for some heat and flavor
Directions:
In a bowl, make your marinade. Combine soy sauce, vinegar, chili flakes, and sesame seeds.
Add your chopped tuna.
Cover it and place inside the refrigerator for at least an hour or two.
When ready to eat, assemble them. Place the cooked rice at the bottom of the bowl.
Add your marinated tuna.
Place the greens and top everything with green onions.
Drizzle with your marinade.
These healthy food recipes take little of your time but pack a lot of punch to whet your appetite and nourish the brain. They're great options for beginners in the kitchen too so you can save money and try delicious meals at home that will improve your brain's cognitive function.
You May Also Like…