1. Take Guayusa to Boost Energy Without the Jitter
Are you one of those people who starts the day with a cup of joe to keep the stress away? It may be doing more harm than good.
Coffee contains a significant amount of caffeine that can boost your energy but also give you the jitters. The heart palpitations you feel can be unsettling, and you may confuse it with anxiety.
If you need a jolt in the morning, consider coffee alternatives.
One of these is guayusa extract, which comes from the Amazon rainforest and has a similar effect and even tastes like coffee but without the nerves, so your mood and emotions are steady the whole day.
2. Eat a Balanced Diet to Improve Digestion
The connection between digestion and stress is intense enough that you can tell how stressed you are by the color of your poop.
Stress can affect your digestive system in many ways:
It reduces the blood flow going to your stomach.
It increases the production of gastric acid in the stomach.
Stress causes the esophagus to go into spasms.
It affects the diversity of your gut flora, which may result in inflammation.
One of the best ways to relieve stress is to eat a healthy and balanced diet, which puts less strain on your digestive system.
Avoid eating ultra-processed food high in salt, bad fats, and artificial sugar. Eat instead those that can increase your brain function, energy, vitality, and mood.
Focus on those that contain omega-3 fatty acids such as salmon. A 2011 randomized, controlled study revealed omega-3 can help decrease inflammation and anxiety by working against cytokine, an inflammation promoter.
3. Exercise to Melt the Stress Away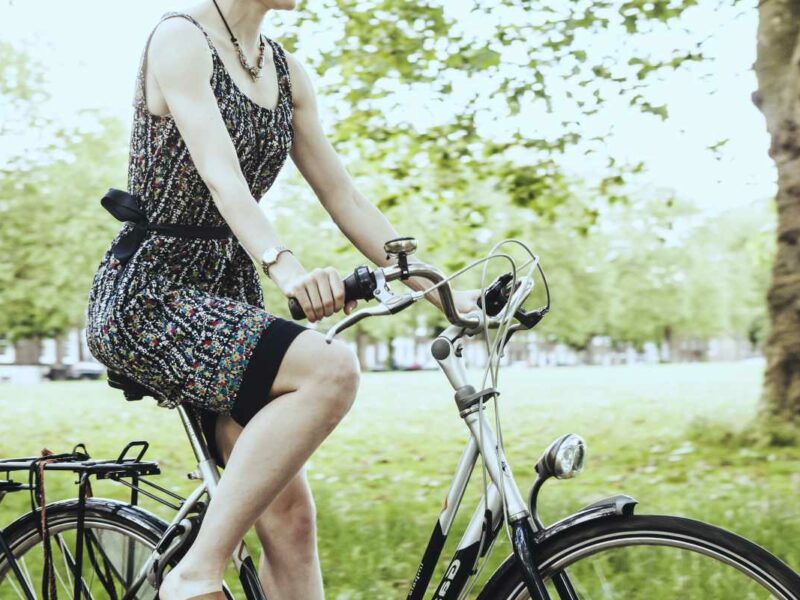 When you want to melt the stress away, the last thing you probably want to do is move. Exercise, however, can do wonders for your mood and well-being.
It can keep your mind off the stress and direct your energy into something productive and beneficial. Exercising can also release neurotransmitters called endorphins.
Endorphins help reduce feelings of pain, which may be worse when you're under stressful conditions. It also gives you a natural high like morphine.
Aerobic activities such as riding a bike can release endorphins in 20 to 30 minutes. Its effects, meanwhile, can last for as long as 24 hours.
Low-impact exercises such as yoga can also create oxytocin, a hormone that lowers your blood pressure and produces a sense of calmness.
4. Consume Valerian Root to Sleep Well
One of the ways to relieve stress is to sleep. It quiets your brain, rejuvenates your body, and resets your mind.
The problem is stress can keep you awake for hours. To combat it, you can take valerian root.
In a 2009 study in Neuropharmacology, valerian extracts improved the body's response to gamma-aminobutyric acid (GABA). It is an amino acid that works as a neurotransmitter.
It is inhibitory, which means it prevents or blocks certain signals that may excite the brain. In the process, it creates calmness and lessens feelings of anxiety.
Related
Improve your quality of life with sleep tips from Arianna Huffington herself! Find out the tips to sleep better here.
5. Spend Time With Loved Ones to Enhance Social Support
Social isolation can worsen feelings of depression and anxiety. Meeting your friends and family, meanwhile, is a nice break from the daily stresses of life.
The activity can also help remove stress by releasing oxytocin, which is also a cuddle or love hormone. You can boost it when you hug people or bond with them socially.
This summer, plan the following activities:
Have a nice pool party over the weekend
Invite friends and family for a barbecue
Go camping
Take a road trip to visit relatives
Schedule a weekend dinner date at least once every two weeks
Hike with a buddy
6. Meditate to Learn to Focus On the Present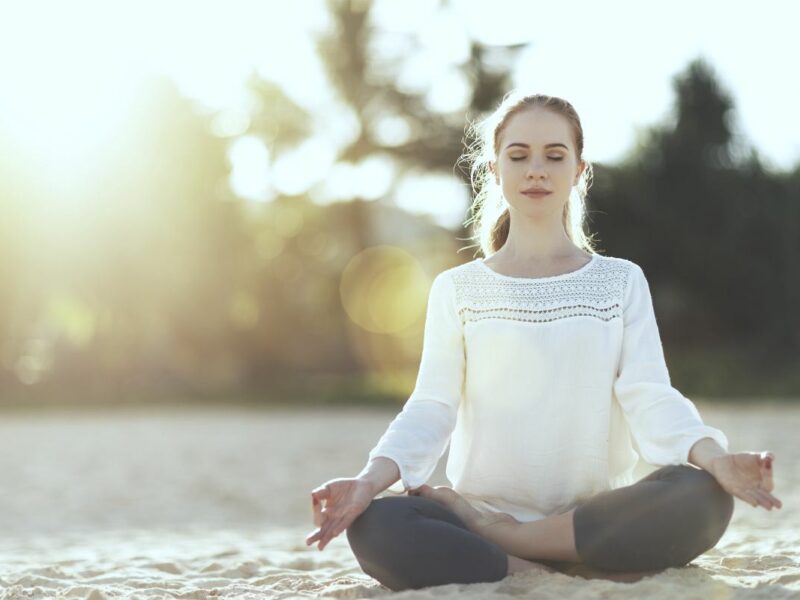 When you're under stress, it feels like your mind and body are going into overdrive. You can keep the stress away by stepping on the brake through meditation.
Meditation doesn't remove the causes of the stress, but it can help stop you from worrying too much about the future. It helps you become more aware of the present—and stay there.
Techniques that go along with meditation, such as deep breathing, can also reduce common stress biomarkers. These include heart rate, blood pressure, and tension in the muscles.
Meditating, though, can be a struggle for a lot of people. Here are four meditations you can try to start out.
7. Write Your Thoughts to Release Negative Energy
You can liken yourself to a glass of water when you're under stress. The more you feel it, the more your glass tends to overflow until you cannot control it.
One of the ways how to relieve stress and anxiety is to get all the negative energy out by writing. You can maintain a journal, where you can dump all your worries, cares, pressures, and troubles.
We suggest that you don't read what you write right away. After all, you're just dumping emotions for now.
After summer, re-read the pages gradually, and see how you learned to regulate your emotions. You will have a deeper understanding of how you deal with stress and learn how to cope with it more effectively.
Related
Sometimes we feel so bogged down in the negative we forget to appreciate what we have. Rewire your brain with gratitude using these simple tips.
8. Express Gratitude to Surround Yourself with Positivity
One of the easiest things to do to relieve stress is to say thank you. Studies such as those of Emmons and McCullough revealed gratitude can boost a person's overall sense of well-being.
A 2009 study in the Journal of Psychosomatic Research, meanwhile, showed how it can positively influence sleep by improving pre-sleep cognition.
Pre-sleep cognition refers to the thoughts before you snooze. It also enhances sleep duration and quality, as well as daytime dysfunction.
9. Say No to Avoid Burnout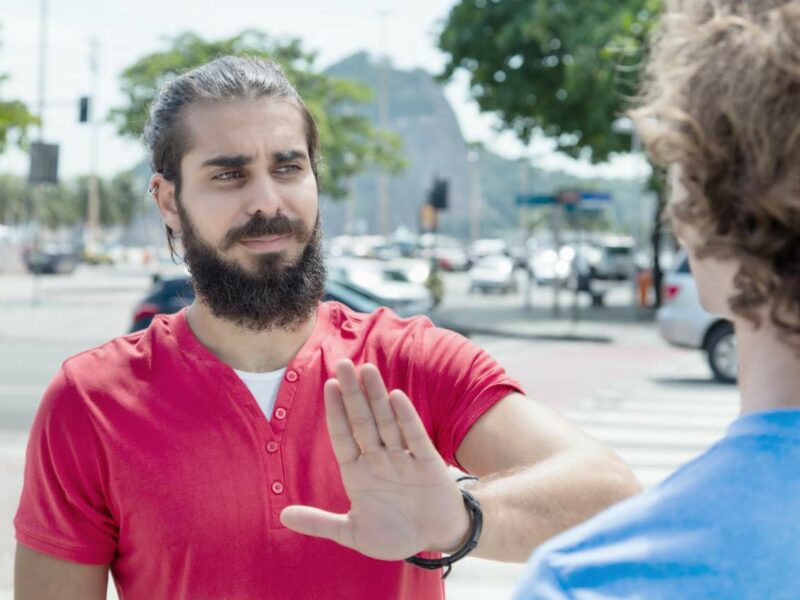 This summer, you don't need to be an on-call superhero who has to do everything for everyone. The best way to relieve stress is to say no to requests you don't want to do.
For some people, doing this may be a lot harder, especially if they're used to pleasing others. To lessen the emotional burden, open yourself to compromise or give yourself time to think.
10. Manage Stress From the Inside With a Psychobiotic
Did you know that probiotic bacteria not only are great for your gut and overall health, but they also play a key role in your body's stress shut-off protocol?
These beneficial bacteria have multiple ways of promoting a sense of calm. They produce GABA, a neurotransmitter that helps to calm the brain and body. Some probiotic bacteria also assist in regulating stress hormones, ensuring they are properly controlled and switched off when necessary.
One particular probiotic called Bifidobacterium longum 1714™ (BL1714) has unique effects on promoting relaxation. BL1714 helps reduce signals that prevent full relaxation.
Clinical trials have shown that BL1714 aids in managing stress by:
Supporting a healthy stress response with a high-quality psychobiotic supplement offers an effective pathway toward consistent calm, even in the face of everyday stressors. We recommend Just Calm, which contains clinically studied Bifidobacterium longum 1714™ as well as a stress-soothing blend of vitamins B6, B9, and B12.
Final Thoughts
Summer is one of the most wonderful times of the year, and it is a waste to just spend it stressed out all the time. The good news is you can keep the stress away and let your brain take a break, too.
Don't let the heat get to you and make your summer count!
You May Also Like…