Bill Harris is an old-school meditator who started messing around with sound tones in the 1980's and got hooked. He and his friends were able to experience profound blissed out states and knew they were onto something. This led to a lifelong study of brainwaves, neurofeedback, and anything else helped inform what was happening in the heads of meditators.
I got a chance to geek out with Bill in this Urban Monk interview. We dig into the science of brain waves patterns and how they are related to our consciousness.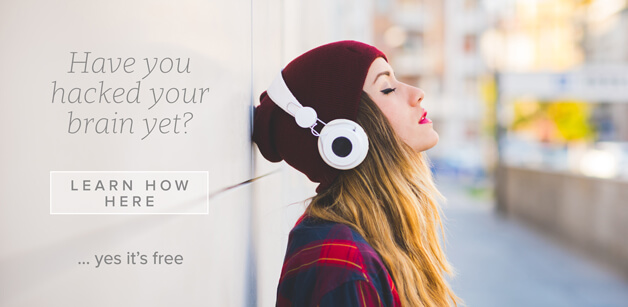 Here are the show notes from the interview:
Pedram:
Hey, welcome back to "The Urban Monk," Dr. Pedram here today with a buddy of mine who's doing some really interesting work in meditation technology, his name's Bill Harris. I was using his stuff back in college, before I even knew who he was. Look, I'm an old school meditation guy, but I am down for the tech and this stuff really does help us find a more Zen-like state. It uses audio technology. We really geek out about some of the really interesting things that we're discovering with tech and Zen-like state. Bill Harris coming up next.
I'll give you a little prelude, next week, I'm talking to Lisa Garr, who's hosted all kinds of radio shows in the health space. She actually opens up for the first time on my show about her injury and the types of technology and practices she used to get back on the horse. It's really fascinating. That's Lisa Garr next week. Today, let's jump in with Bill Harris and talk about brain wave technology and meditation.
One of my favorite pieces of this whole brain wave revolution is this agency that it begets us through awareness and choice and some of the pieces that people are having so much trouble with, whether it's diet, whether it's exercise or whether it's staying with your spouse and all sorts of things that people just feel so out of control with. To me, you and I go way back and we talk about this a lot offline, but what it does to us as a person to step into that higher self-realm where we have more control and agency, I'm sure you have thousands of examples of having seen this over the years.
Bill:
Absolutely, the main thing we're doing with the people that come to us is we are increasing their awareness by creating certain changes in the brain. The most fundamental thing that I say, really, is that awareness creates choice. Then, I have to define what I mean by "awareness." A lot of people have a airy-fairy, softer definition of what that is, which is a nice, romantic and beautiful definition in some ways, but it's really some events happening in the brain. It's a change in some parts of your brain when you become more aware.
I often define awareness, though, without describing the brain, at this point at least, we'll talk about that in a little bit, by saying that awareness is the ability to see how you're creating something as you do it. I don't mean seeing the consequences as you're creating them. I mean seeing the internal cognitive events that create 4 things: how you feel, how you behave, which people and situations you attract or become attracted to and what meanings you assign to what happens. If you stop to think about it, that covers a lot of ground. If you have a choice about that, you've really got it made.
Pedram:
Yeah, a choice is one of those things that a lot of us feel like we don't have in life, until we step into that space where we have that agency again. The first thing we choose is to choose to step in and gain better access to this realm within our own consciousness.
I want to take a quick step back, so we could do a brain waves 101. I was a meditator before I came to this stuff and then I found neurofeedback. I studied with Barry Sterman. I studied with a lot of these guys back in the day and really started geeking out on what the promise of this is. It's like this scientific type of basis of the study of consciousness. Just to lay the playing field out for our viewers and listeners, can we just go through the general brain waves?
Bill:
Sure, I really would like to do that. I want to add one more thing about choice before we get into that, if that's okay?
Pedram:
Sure, absolutely.
Bill:
As I described those 4 areas of life that you could have a choice about, this implies that there are some things in life you don't have a choice about. I think it's very instructive to really get clear on that. I come from a Zen background. I'm a Zen monk, although I've studied a lot of other things. I've studied a lot of Hindu stuff and I've studied a lot of Tibetan Buddhist things and Daoist stuff, too. I have a fairly well-rounded education in this sort of stuff.
There are a bunch of things that human beings don't have a choice about and it's really good to be clear about this. One of them is we don't have a choice about the physical events of the universe. We don't have a choice about the weather or the sun or cosmic rays or earthquakes, so on and so forth, all those sorts of things. That's stuff that's beyond our control.
We also don't have a choice about what other people do. To some extent, we can influence other people, but you can't influence that many people. There are people that are too far away from you to influence and people are difficult to influence anyway. People have other agendas other than yours and their agendas, often, are at cross-purposes with ours. That's another thing that is not controllable. I like the word "choice" better than "control."
The biggie is that we don't have a choice about the fact that everything in the universe is impermanent. Because everything is impermanent, things are always changing, they're always ending, so people have disappointments and losses and things like that. You can't help but be traumatized by life.
What I do is I focus on those things, gaining enough awareness to have a choice about … It's a spectrum. You're having as much choice as possible about those 4 things I mentioned. The reason you can have a choice about those 4 things is because, A, you create them. They come from internal cognitive events that you're running all the time. To the degree that you are aware of and can watch that process, it becomes a choice. Awareness creates choice.
The second thing is that you have to have enough awareness. If you don't have enough awareness, those internal cognitive processes run on auto-pilot and that's why people feel like they don't have much choice. The thing about changing the brain waves, is that's one doorway into changing the brain in a way that makes the parts of your brain that are in charge of awareness become stronger, so that you do have more of a choice, and it turns down the parts of the brain that interfere with that choice. Anyway, I just wanted to set the table for that and have the full thing about choice on the table. We could go into that [inaudible 00:07:55].
Pedram:
I love that.
Bill:
One of the things that they discovered back in the 1970's and it was really discovered at the world famous Menninger Clinic and at Harvard, Dr. Herbert Benson, the TM people went to him and wanted him to do studies on meditation. They had a parting of the ways after a while, but they discovered what brain wave patterns meditators were making.
The quick tour, what I call "brain waves 101," would be, first, that you have Beta brain waves. They're called "Beta," because they were the second one that was discovered. They weren't discovered in the right order. Beta brain waves are just your normal daily rock and roll. It's focus, dealing with moving through your life. Most people are making mostly Beta most of the time.
At the higher end of Beta, you begin to feel distressed. You begin to feel anxious, a sense of dis-ease, things don't feel so right. Then, as it slows down, you begin to get into the part of Beta where you can be focused and you can do a math problem and make rational thinking and all that sort of stuff. Then, when you start to relax, when you start to meditate, when you start to focus in a way that many meditative processes ask you to do, you begin to make Alpha waves.
Most people who are meditating are making Alpha waves. Alpha is not only the brain wave pattern of at least the beginning stages of meditation, it's also the brain wave pattern of joy. It's the brain wave pattern of what they call "super learning," accelerated learning.
It's the brain wave pattern that you go into when you're in what they call the "twilight state," between sleep and waking. When you're falling asleep and you're still aware, but you're really not fully awake, you're probably in an Alpha state. Same thing going the other direction when you're waking up and you're lying there and you're really still pretty much asleep, but you realize, "Oh, I'm waking up," it's an Alpha brain wave pattern.
When people can make a lot of Alpha, they feel a lot better. Their brain works better. The Alpha waves really allow you to take things you're learning, even if you learn them in Beta, and put them into long-term memory, so that you can learn better in Alpha, you can retain what you've learned and you feel more focused and so on and so forth.
If your brain waves slowed down from Alpha, then you go into a Theta brain wave pattern. Theta is extremely interesting. We could talk about Theta for an hour or 2, so many things happen in Theta. Theta, though, most people experience Theta when they're dreaming at night, because it's the brain wave pattern of dreaming sleep.
Interestingly enough, and this makes a lot of sense, if you're meditating and you're having visionary experiences, you're also in Theta. You're in Theta, but you're not asleep, you're in a meditative state. These hypnagogic or visionary experiences are a part of Theta.
Theta is also the brain wave pattern of creativity. When you have an "a-ha" moment, when you make a connection, when you learn something and you go, "Oh, I get it." When you have that kind of pattern recognition, you're making bursts of Theta waves. Also, that's what puts things into long-term memory.
Another really interesting thing that happens in a Theta brain wave pattern is something called an "integrative experience," which is kind of like an a-ha experience, but it's a little more psychological than just learning something. It's when you have a situation in your life, everyone's had this experience, an insoluble situation, you can't get along with your partner or there's something going on at work or you have some problem with one of your kids or something.
You've been trying to figure out a solution to this for the longest time and, finally, something shifts and suddenly you see the whole situation in a completely different way, from a completely different perspective. Suddenly, the whole solution is really obvious. Psychologists call that an integrative experience.
When people have an integrative experience, it's as if their whole perspective has enlarged and suddenly they see something that they were seeing more narrowly, they see it in a larger context and it becomes really obvious what the solution is. In one sense, this is really key to gaining awareness. There are certain things that are going on in the brain when this happens for people. We'll get into that in a few minutes.
When someone has one of these integrative experiences, it's really this expansion of perspective. A Zen master or someone like that, his perspective is so much wider than the average person's. In a way, this has to do with being so absorbed in something that it's on automatic and suddenly going from being it, which is being absorbed in it, to having it, so this part of you that can watch is standing aside and watching this.
As people become more aware, more spiritually aware or more aware in any sense, this perspective expands and they see things from a different spot. It's really a beautiful shift that happens. At any rate, that's an integrative experience and that's another thing that happens when you can make more Theta waves.
Pedram:
What about Delta? Some people are training Delta. It's obviously the slowest and most sleep-oriented one. There's been some people out there trying to mess with Delta and it's controversial. I'd be curious to see what your take on that is.
Bill:
In my work in using Holosync Audio Technology, which is what we use to change brain wave patterns and train people's brains to be able to make these deeper brain wave patterns, we spend more time in Delta than in anything else. We've been doing this now for 30 years, so we have a lot of information about this.
Delta, interestingly enough, and I'm talking about what they call "waking Delta," because Delta is the brain wave pattern of dreamless sleep, it's when you're gone. You're not aware of anything that's going on. With enough spiritual practice or in some cases brain wave biofeedback practice or whatever method you might be using, people can learn to make waking Delta, more Delta.
You're making Delta in the background, because a lot of your autonomic nervous system stuff has Delta waves associated with it, but people that can make a lot of waking Delta have very strong leadership skills. They're extremely persuasive. They're high achievers. Most interesting, Delta is the brain wave pattern of what in the East they call a "Kundalini Awakening."
I was in a biofeedback chamber, supposedly I was supposed to be making Alpha. I went for about 45 minutes straight making really high amplitude Delta waves. When I walked out of there, when I was done, besides the fact that I was totally blitzed by this experience, Dr. Jim Hardt, whose biofeedback training I was in, he said, "Have you had Kundalini experiences?" I said, "Yes, I have." Then, he took me over and showed me these brain waves and said, "That's what was going on in there," and told me a little bit more about Delta.
Anyway, these brain wave patterns can all be learned. Your brain is very plastic. When you take yourself through these brain wave patterns every day, your brain learns how to make them. It assigns more neuro real estate to making these brain wave patterns, which means that all of these qualities we've been discussing become available to you. We really didn't describe all of them, especially for Theta.
There's one more brain wave pattern that has become semi-famous for the geeky people who follow this kind of stuff and that is Gamma brain waves. Back in 2004, 2005, Ritchie Davidson, a researcher at the University of Wisconsin at Madison, one of the more well-known researchers regarding brain wave patterns, brain imaging and meditation, he was doing brain scans of a bunch of Tibetan Buddhist monks.
He found that they were making large amounts of what are called "Gamma waves," which interestingly enough, are faster waves, even than Beta. I wish we had a visual to show this. If you had some Theta waves going like this, on the little parts of the Theta waves, especially the down part, there's these little jagged things, which are faster Gamma waves.
These Gamma waves are associated with loving, kindness and compassion. These monks that were making a lot of these Gamma waves had spent thousands and thousands of hours doing a Tibetan Buddhist compassion meditation and they had the brains to prove it. That's a 5th brain wave pattern that I think is extremely interesting.
Pedram:
For me, it's interesting, because you could find the clutch and you could find that there's all these different gears the brain can go in. When you first learn this stuff, it's not like, "Oh, I'm in Beta now and then I'm in Theta." It's this big flux of different states that we're in simultaneously with a predisposition towards one at a given time. It's not all or nothing. I just want to be clear about that.
Bill:
That's true.
Pedram:
Yeah, it's just a lot of people get in and start skewing the science of it, who don't understand it, and simplifying it. Look, there's a lot going on upstairs. What we have found is by learning how to work with our consciousness and push towards certain brain wave states, we can accelerate our development and create more of a certain type of, say, if you're trying to train Theta, you can train that and then you can see the positive benefits in your life. You have probably more case studies than anyone I know on that.
Bill:
We've been doing this a long time. We have about 2.2 million people who have used this Holosync Audio Technology that I created back in 1985 that entrains the brain. It causes the brain to make more of whatever brain wave pattern we're targeting. Generally, what we do is we start people in high Alpha and then over a time period, over an hour's time, we take them down through Alpha, through Theta, into Delta and then hold them in Delta for a great portion of that time. People go through that daily.
What happens is their brain, as I said earlier, begins to turn over more brain real estate, more neurons, more connections in the brain, to making these different brain wave patterns. Most people are making a lot of Beta and a lot of Delta. The Delta is not the kind of Delta that I was talking about when I was describing the benefits of it. It's just background Delta that has to do with a lot of your unconscious processes, like digestion and your heart, your circulation of your blood and that sort of stuff.
Interestingly, too, the unconscious mind or what Jung called the "collective unconscious" is somewhere down there in Theta and Delta. You need that bridge if you're going to be aware enough and have connection from your conscious mind to your unconscious mind. If you can't make much Alpha or Theta, you're going to not have that connection.
When you learn to make a lot more Alpha and Theta, not to mention more waking Delta, everything changes and you do have those integrative experiences that I was talking about and your perspective on life, on the universe, on everything expands. You begin to see things from a perspective that's quite different than the way that you were seeing it before.
Interestingly enough, every time this perspective expands, everything that you're seeing and perceiving from that new perspective seems so obvious that you can't even imagine how you could've seen it any other way before. Then, if the perspective expands again, then even that way you can't imagine how you could've been so small-minded to see it that way. Every time these shifts happen, you're just more and more awake to the way things really are, you might say.
Pedram:
It's like the hallmark of a transformative experience and it's why the ancients have been getting us to look inside and develop ourselves from time immemorial. For me, it's great because neither of us are Luddites. You're a Zen monk, I was a Taoist monk. We've spent our time sitting on our asses on our cushions and doing that work.
I got to say, there's a tremendous amount of value in doing so, but in the Zen monastery, you sit around for hours, if not days, until the master comes by and either smacks you on the back or is just like, "Hey, wake up. Pay attention." Whereas, if you're hooked up to EEG biofeedback or neurofeedback, it's just beeping and buzzing at you saying, "Hey, dummy, you're daydreaming," and it helps bring you in.
That, to me, is the use of technology in an accelerated fashion to help develop the mind and the consciousness, the audio technologies that you've pioneered, also. I think that that has helped a lot with your 2.2 million people and a lot of people that I've worked with over the years that have used your technology and other ones of the sort.
What's really missing on the other side of that awareness and being able to corral that awareness to become self-ware is willpower. To me, those two are hand in hand working together. You could spend all your willpower being distracted and trying to focus on a million different things or you can get lined up, focus your awareness with your willpower and you become a pretty good agent to manifest things on this planet. I'd love to see what that looks like in your world, because that self-regulation piece also translates into real actionable skill sets in life.
Bill:
This thing about willpower is really interesting, because it's a chicken or egg thing. You tell people, "You should meditate. You should eat this sort of a healthy diet. You should exercise," and those things actually increase willpower, because of changes they make in the brain, but if you don't have enough willpower to begin with, then you have trouble doing it.
The interesting thing about willpower, though, is that they have discovered … This segues us into the brain, in a way. We can connect this to the brain wave patterns, too. A very interesting study was done starting back in the 60's that became known as the "Marshmallow Test."
This guy at Stanford, Walter Mitchel, he took these little preschoolers into a very bare room and sat them in front of a table. On the table, he had a plate and on the plate was some kind of a treat, one of them was a marshmallow. The people in the press began to call this the "Marshmallow Test," but they used whatever treat the child chose that they really wanted.
At any rate, they would say to them, "You can have this marshmallow right now and eat it if you want to. I'm going to leave the room, though, for a little while. If you can wait until I get back, you can have 2 marshmallows." They gave them the bell there to ring if, when he was gone, they said, "Screw it, I want the marshmallow now." They could ring the bell, the guy would come back in the room and then they could eat the marshmallow.
Then, they wanted to see who could delay gratification, who had enough willpower to delay instant gratification of 1 marshmallow for a future reward. As you know, Pedram, there are umpteen zillion different situations where that's exactly what you need to do. You don't feel like meditating, but you sit down and meditate anyway, because you're more focused on the future reward or exercise or eating right or whatever it happens to be or keeping your mouth shut when you're pissed off at someone or …
Pedram:
Saving money.
Bill:
… saving money for your retirement or whatever. At any rate, they were looking at the ones that could delay gratification, what strategies did they use? It's not easy for someone that's 3, 4 or 5-years-old to keep from immediately eating the marshmallow, but a certain of them did.
Then, they began to follow these kids throughout life, which they hadn't thought of in the beginning, but he got this idea after a while that they should follow them. They found out that a whole bunch of benefits accrued to those who could delay gratification. Really, what was going on, as we'll get to, is that certain parts of the brain in those people were more active and certain other parts were less active. The ones that couldn't delay gratification had it switched.
These kids that could delay gratification as they went throughout life, first of all, they got better grades. They got better SAT scores by an average of 210 points more, which is a lot, higher income, lower body mass index, better social function, better cognitive function, more self-control, more ability, obviously, to resist temptation.
They were less distractible. They were more self-reliant. They trusted their own judgement more. They were less easily rattled, less easily became disorganized. They had more resilience, more ability to bounce back and adapt to things. They set goals and achieved them, less drug use, less addictive behaviors, better relationships. That's only part of the things that they found out from these people.
Having more delayability, more willpower had tremendous benefit. Then, though, they took these people into labs once brain imaging became popular and they did brain scans on them. Here's where it really gets interesting, they found out that the people that could delay gratification had very robust prefrontal cortexes and very calm limbic systems. The people that could not delay gratification and therefore were not having good results in all those areas that I just listed, they had very overactive limbic systems and smaller, less active prefrontal cortexes.
We should talk about the limbic system and the prefrontal cortex, because these are very important parts of the brain. The prefrontal cortex is really where the enhanced awareness comes from, but it's related to the limbic system in an interesting way. People that have overactive limbic systems have some problems. The limbic system has its role. It's where you feel passion and excitement and things like that, but it often runs wild in people, especially modern people.
I'm simplifying this a lot, because the brain is very complicated, but the limbic system is the source of 2 things that are not so great. One of them is the fight or flight instinct, which is great if you're in some situation where your life is threatened, but that doesn't happen very often to people. People go into fight or flight because they can't find their cell phone or they lost their keys or somebody raised their voice at them or somebody cut them off in traffic, all kinds of things that are definitely not life threatening.
A number of things happen during fight or flight that are not so good for you. First of all, all the blood flows away from your brain. Not all of it, but a lot of it flows away from your brain into your extremities, so you can fight or flee. You lose IQ points. You're dumb. You don't make very good decisions. Your fight or flight part of your limbic system, it really just looks at what's happening right now and, "How can I save myself?" It doesn't look at long-term consequences at all. That's one reason why they couldn't delay gratification.
It also has a lot of really negative health effects, as you know. It creates inflammation in the body. In fact, most diseases, most physical problems are either caused by stress, which this is a stress response, the fight or flight. It's either caused by stress or made worse by stress. There's all kinds of things that are thought to be pretty much normal by modern people are really an overreaction to things that are not life threatening. Your adrenal glands make more cortisol and other stress hormones and it causes inflammatory responses and all kinds of damage to the body and so on and so on.
That's one problem with the limbic system being overactive, is that people are chronically, at least in low grade, stress response. In fact, they don't even know they're stressed, because after a while, you just think, "This is the baseline. This is the way it is."
One of the things that happens when you calm your limbic system, which meditation for instance does, is that people begin to feel more calm and peaceful in a way that they haven't felt before or can't remember, maybe since they were a child or something, feeling this way. They realize suddenly how stressed they were, but it was so ubiquitous, they didn't have anything calmer to measure it against.
The 2nd thing that happens in the limbic system, which I think is extremely interesting, is that it's the source of desire. Now, of course, it's great when the desire is for the 2 marshmallows, when it's to save money for retirement, when it's a desire for good health, so that you're willing to eat a really healthy diet or the desire to be in better shape, so you're willing to exercise or your desire to be more aware, so you're going to meditate. Very often, the desire is just for the next shiny object, "What are the Kardashians doing? Who posted something on Facebook about me?" or other time-wasting, in my opinion, things.
The big problem here is that your brain, in response to various, quote/unquote, "shiny objects," makes dopamine. Dopamine really focuses you. It really engages you. It makes you really strongly want something. When you fall in love, whoever you've fallen in love with is a trigger to make you make dopamine.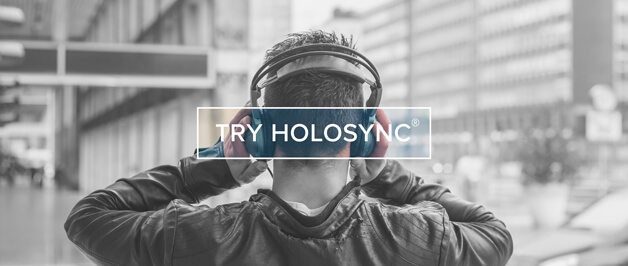 Every time you think about him or her, you make a lot of dopamine in your brain, that's why you become so creative in figuring out, "How am I going to get more time with this person? How am I going to get them to fall in love with me, too? What am I going to do to please them?" all this sort of stuff.
As good as falling in love feels, if you think about it, there is this underlying anxiety, because dopamine is not the pleasure drug, it's the wanting stuff drug. It's the motivation drug in your brain. They accidentally found the place in the brain with some mice that they could stimulate in order to give them a squirt of dopamine.
Then, they decided to see if they could teach these rats to pull a lever in order to keep getting more dopamine. By golly, these rats, these white mice or whatever they were, these lab mice, they did nothing, and I mean nothing, but pull that lever. They wouldn't sleep. They wouldn't eat. They wouldn't have sex. They wouldn't do anything. As long as that lever continued to give them a squirt of dopamine, they just kept doing it.
Then, they got the idea of putting an electrified grid in the cage in the middle. Then, they would pull the lever on one side and then to get the next squirt, they'd have to go to the other side and run across this electrified grid. They actually kept going back and forth until they had burned their feet off from this electrified plate.
Pedram:
They still did it.
Bill:
Yeah, they still did it. I often say to people, "How are you doing the equivalent of burning your feet off, except it's your arteries or your lungs or your bank account or your personal relationships or whatever, because you're doing what you feel like doing right now and not looking at the long-term consequences?" This has to do with awareness.
I didn't tell you about the prefrontal cortex, so let me bring that in. Prefrontal cortex is the source of executive control. It's the source of learning from experience, planning, rational thought, creativity and all kinds of things of that ilk. Also, the prefrontal cortex, if it's strong enough, can supervise the limbic system.
You don't want to never have any desires, but I'll tell you, when I walk by the bakery case in Whole Foods and I see all that sugary stuff, which I have eaten some of and I know what it tastes like, I get the desire. I say, "Oh, wow, I should get one of those chocolate-covered things. That'd be great." If you have a strong enough prefrontal cortex, it says, "Yeah, it would be great for about 20 seconds while you're eating it and then you'd feel stupid that you did it and then you'd have all the health effects and yada, yada, yada."
If you don't have a strong enough prefrontal cortex, you just keep doing things that aren't good for you. Of course, this is a spectrum. Some people have things that they're fairly well-disciplined in and other things that they aren't. Think of Bill Clinton or something. He had to be pretty self-disciplined to become the governor of Arkansas and President of the United States and so on, but he wasn't well-disciplined in some other areas of his life. At any rate, the idea is to strengthen the prefrontal cortex and to calm the limbic system and guess what really does that really well? Meditation.
Pedram:
Meditation, since time immemorial.
Bill:
Lots of studies about this, that the brain actually turns over more prefrontal cortex neurons, more neurons in the brain, to these prefrontal cortex executive functions, which is also when you have that integrative experience I was talking about, that expansion of perspective, that ability to watch things that previously were done outside your awareness on auto-pilot. All of that stuff happens in the prefrontal cortex.
How amazing can it get that there's one thing you can do that increases the ability of the prefrontal cortex to regulate things and, at the same time, calms the fear and dopamine producer that causes you to just be a puppet on a dopamine-driven string, which a lot of people are on.
Pedram:
This is one of the biggest revolutions in neurology. We used to think that once you were where you were at, the brain was done. Now, there's this concept of neuro plasticity that is what you're alluding to, which is that you can lay more circuitry to the part of the brain that has the executive function, that sensors that impulsive monkey-mind.
It's really funny to go back to the ancient kind of flowy, poetic language, we have the Sage and the Monkey and all sorts of narratives that come from meditation lore. Now, we're talking about identifying brain centers that are actually engaging in this type of psychology and management of our psyche.
The fact that meditation can do this, the fact that we can spend a few minutes a day, and I'd love to ask you what that few minutes should translate to for your average person, is it 30 minutes, is it an hour? Look, in an ideal universe, we all live in a Zen do and we got the background that you have behind you behind us and no traffic and no cell phones buzzing. What's the minimum you've seen to really have a significant impact and help people get there?
Bill:
A lot of studies that they have done on meditation, there are some that have been different than this, but a lot of them, to get compliance, they're having people meditate for very short periods of time and they're seeing results. They're seeing things that change.
However, if you want to go to the other end of the spectrum, see, I'm not wanting to just be a little bit healthier or a little bit calmer. I'm an overachiever. I'm a type A meditator, you might say. I don't see any reason, especially today with what we know about the brain and the ways to change it, there's no reason why anyone who wants to be super-aware can't be super-aware.
In fact, as you know, my new book, it's been out for about a year, it's called, "The New Science of Super-Awareness." Part of what I'm trying to say in that book is that anyone can become super-aware. Prior to the new ways of changing the brain that were super-aware, were the people like those Tibetan monks that I mentioned, where they found that they were making Gamma waves and so on.
These guys, the one of them that had the very best brain scan, his name is Matthieu Ricard. He's a Frenchman. He had a PhD in molecular genetics, but he gave up that career in order to be a monk around the Dalai Lama. He had the very best looking brain of all of these monks. Do you know how he did it? He did it by meditating for 50,000 hours.
When I found that out, I got out my calculator and I put in 50,000. I said, "Let's say he did it over 30 years." I found out later he did it over 32 years. I divided 50,000 by 30 and I said, "Oh, that's 1,667 hours a year." To make a long story short, if we had more time, I'd be more dramatic and do the showmanship of doing the calculations, but it's 4 hours and 34 minutes a day, day in and day out, for 30 years. That doesn't leave any time for the "Breaking Bad" marathon or taking the kids to soccer or any of the other things.
Pedram:
He's committed, yeah.
Bill:
It used to be in the old school where, in order to have this kind of awareness and everything that goes with it, the equanimity, the larger prefrontal cortex, the willpower, the calmness from the calming of the limbic system and all of these other things that come along with being super-aware, that you had to sit there and devote your life to it and live in a monastery or live in a Zendo or something.
Today, because of what they found out about the brain and how these things are created in the brain and how you can change the brain, people don't have to make that choice between living a normal life and becoming aware. You could do both. The interesting thing about that is that it also allows you to do more things in the world to help the world.
Often, the people that are in the Zendo, I think that these guys that hang around the Dalai Lama are a good example of that, because the Dalai Lama came out of seclusion in Tibet because of the Chinese. A lot of these monks are more in the Western world now. The Dalai Lama has been this really profoundly positive influence because he's more in the world than he had been in Tibet. You see, there's an opportunity for a lot of the rest of us to do that, too.
At any rate, let me talk a little bit about the tool that we use. I was a traditional meditator for about 16 years. As I said, I'm a type A kind of person, so I was very disciplined. I did a lot of sitting, a lot of meditating. In 1985, when I'd been doing this for about 16 years, I discovered, first of all, the research I mentioned earlier about what brain wave patterns meditators were making.
Then, somehow I ran across this obscure article by a researcher at Mount Sinai Medical Center named Dr. Gerald Oster in "Scientific American," when it used to be a journal. Now, it's a pop psychology magazine. What it was describing, to make a long story short, is a way that you could use certain combinations of what are called "pure sine wave tones." If you delivered them to the brain using headphones so that you could target different tones to different sides of the brain, you could change brain wave patterns.
Here, we have the brain wave patterns of meditation and of other things, too, by the way, accelerated learning, creativity, et cetera. Then, you have this way to change brain wave patterns. I was a little bit skeptical, but I was a high achiever, so I went and borrowed some equipment from the engineering lab at the University of Portland that I didn't know how to use and bought a couple other things.
In my basement, like a little mad scientist, I've been making these soundtracks that had this technology on it. I was wondering, "Gee, if these are the brain wave patterns of meditation and there's a way to change brain wave patterns, could we change them to those of meditation? If we did that, what would happen? What would it feel like? Would we get the same benefits?" et cetera.
With a couple of other friends, we started trying this and it blew us away. Not only were the meditations we experienced really super deep and we weren't having to repeat a mantra or follow the breath or all that kind of stuff, I do that while I listen to Holosync because it's a habit from all my years of doing it before, but you don't have to.
The technology changes the brain waves, takes you through that spectrum of brain waves, teaches your brain how to make more of them by assigning more neural real estate, which is a funny term I like to use. It assigns more real estate in the brain to being able to do this.
Awareness expands, willpower expands, equanimity expands, the ability to have these breakthroughs and this expansion of perspective, all the stuff that happens in traditional meditation, including some of the kind of strange mystical experiences that are common to people when they're doing traditional meditation.
We've been doing this for about 30 years, 26 of them since I actually created a company and made this available for sale and then about 4 years before where we were experimenting with it with about 150 people across the US and in Europe. Our best guess is that this accelerates the whole process by about 8 times. That 50,000 hours of meditation that I told you that Matthieu Ricard had done gets down to a much smaller amount. Of course, there were some of those monks in that study that had done 15,000 hours of meditation. Now, you're down to something that is reasonable and you don't have to meditate a zillion hours a day and all that sort of stuff and …
Pedram:
Still get the results.
Bill:
Yeah, one of the reasons why this has spread all over the world, as a result of Holosync, I've shared the stage with the Dalai Lama and people like Stephen Covey, who wrote, "7 Habits of Highly Effective People." I was asked to speak at the United Nations in 2003 and so on and so on. It's really become, at least in our niche, a pretty big phenomenon.
Pedram:
I've been using it since college, way before I even knew you. It helped me when I was in college. I kept telling my friends, "Man, you got to try this stuff. I've been meditating and I'm telling you, this gets you there."
Bill:
Yeah, and you remember when I went through that list of all the things that the people that had ability to delay gratification got better grades, higher income, better social function, better cognitive function, self control, less drug use? All that kind of stuff happens to people who do this.
The people that went into using Holosync probably were not people that resisted temptation. I was one of those people, as a matter of fact. I would've gobbled up the 1 marshmallow really fast. I had the biggest, most in-control limbic system you could possibly imagine. I was so difficult to get along with. I was angry. I had no ability to look at how I affected other people. I burned so many bridges and everything.
We have all kinds of people that come to us that are not that way. They're pretty together when they even come to us. The people that come to us that have addictive behaviors, as I did, and all kinds of other things, that stuff just gets toned down and relatively quickly, compared to doing it the hard way with traditional meditation.
I'm a big fan of traditional meditation. I'm not dissing traditional meditation at all, but this is stronger. It's faster. In the beginning, when I first started to tell people about this, I was hanging around with lots of other people who were traditional meditators, and they were uniformly skeptical. I just said, "Hey, I'm interested in results. This gives you the results. That's what I want. I want the equanimity. I want the expansion of awareness. That's what I'm looking for."
Pedram:
Yeah, it's the proof is in the pudding with 2.2 million people doing it. I got to say, using these types of technologies, it's been wild, wild west, but you have enough case studies to show that there are thousands and thousands of people who report back saying, "Hey, this totally worked for me," all the time.
We're out of time and I just want to make sure that people can find you and find your work. Like I said, I've been a big fan, before I even knew you, of the stuff and it's helped me. You want to be an urban monk. You don't have time to go sit on your ass for 4-and-a-half hours, but if you could even take 30 minutes a day, it will change your brain.
Bill:
An urban monkey.
Pedram:
Totally, I'm doing all of it. I've got the suburban monk, the urban monkey. We might even get some drinks and call it, "the bourbon monk." Tell people where they could find you, please.
Bill:
You can try before you buy. Even if you decide to start doing this, which I certainly hope you do that for yourself because this is pretty amazing, if you do this for an entire year and you don't think it's the most mind-blowing thing you've ever done, you just tell us and we give your money back. There's no risk to try this. At this point, you've got Pedram telling you this works. You got me telling you it works. It works, believe me.
Pedram:
Yeah, man. This is the newest frontier that has been radically changing medicine, how we look at everything, how the mind influences the body and the health and all of it. I got to say, I think I want to just tag you to bring you back on and do more and more of this stuff. It's a big subject and there are so many people that need this, that don't know they need this, that we really got to help spread meditation around the world.
Bill:
I mentioned it just briefly in passing that there were these internal cognitive processes that everybody's running all the time that creates how you feel, how you behave, which people and situations you attract or are attracted to and what meanings you assign to things. That is a whole world that I don't even know if I've really talked to you much about this, but I have a huge course that takes 6 months to go through about all this stuff. It's absolutely fascinating.
Oh, by the way, the other thing is that when people click on that link, they'll also have an opportunity to get a free copy of The New Science of Super-Awareness, either a PDF copy or if you give us the money for the shipping and stuff, we'll send you the actual physical copy. I happen to have one over here, it's right there. See, it's a real book.
Pedram:
Great book. I had it on the nightstand of our guest bedroom. I don't know how it ended up there. We had some guests over and one of my guests comes out and they're just like, "Man, that was a great book." "What book?" I was like, "I don't know where my books go. I got kids in the house." Somehow, your book ended up in the guest room and one of my guests found it and loved it.
Bill:
Your wife probably made you sleep there one night.
Pedram:
I was in the doghouse.
Bill:
That's probably it.
Pedram:
All right, I got a couple of guests in studio, so we got to wrap. Bill, it is always a pleasure. You're a pioneer and I love you for it. Keep in touch and I'd love to have you back on the show.
Bill:
Thank you so much for the invitation. I really appreciate the ability to tell people about this, because we're in a new world. This is a revolution, scientifically. It intersects with the spiritual world that you and I have been dealing with for a long time, because it allows us to so accelerate that whole thing. I appreciate your work and what you're doing, too. You and I are so aligned on what we're teaching people. It's always a pleasure to talk to you.
Pedram:
Love it, man. Ladies and gentleman, Bill Harris. Hey, I hope you enjoyed it. Bill Harris is all over this stuff. He lives and breathes it and you could tell he's passionate about it. I love talking to him about this stuff. Anyways, I love Holosync. I think it's amazing and I think it's good for you. I highly recommend you check it out.
We're going to have a link wherever you're seeing this, whether it's in YouTube or embedded in a blog, for you to check out the Holosync Technology that we've talked about through this. Try it. Get on top of stress. Get ahead of the stuff. You will find that your life is better without stress and you could do it with these technologies. Learn to meditate.